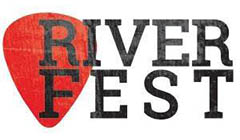 Clarksville, TN – "In practical terms, this year's Clarksville Riverfest was a success," Clarksville Parks and Recreation's Rob Rayburn said. "We still had a great turnout, and though weather was a factor, the rain held off long enough for lots of folks to come out and enjoy some great music, food and fun."
Weather was the big story at this year's Riverfest, with delays on Friday and then an early wrap on Saturday, Rayburn and his team were forced to make some tough decisions.
Clarksville Riverfest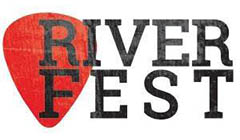 Clarksville, TN – Clarksville's Riverfest kicked off Saturday, September 8th with Rally on the Cumberland, the city's annual canoe and kayak race.
Fourteen boats began the race at the Montgomery County Conservation Club at 8:00am and paddled approximately 6 miles in length on the Cumberland River to McGregor Park.
Participants paddled the Cumberland River for prizes, bragging rights.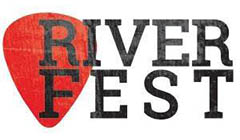 Clarksville, TN – On Saturday, September 8th, the Clarksville Riverfest Regatta, also known at the cardboard boat races, took place at McGregor Park Boat Launch Area at 1:00pm. It was overcast, cool, with a steady down river wind.
Boats are constructed from cardboard and recycled materials and raced down the Cumberland River in a 100-yard dash. U.S. Bank was the sponsor of this year's Riverfest Regatta. There were 10 entries and 9 took part in the races.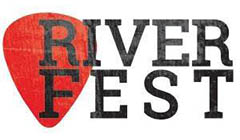 Clarksville, TN – Hundreds came out for the annual Riverfest Juried Art Show at Wilma Rudolph Event Center Thursday night, the official beginning of Clarksville's Riverfest 2018, one of Clarksville's most anticipated events.
Artists of all ages, working in many mediums, were invited to submit their work. Multiple categories allowed for a wide variety of creative expression, and at 6:15pm, this year's awards winners were announced.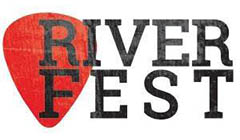 Clarksville, TN – Friday night fun at this year's Riverfest was slightly delayed as a storm moved through in the late afternoon hours, but by 6:00pm the sound of live music was echoing across the Cumberland River and McGregor Park was coming to life.
Riverfest is Clarksville's annual 3-day music and arts festival that features food, activities for kids of all ages, and an always impressive lineup of bands from Clarksville, Nashville and beyond.
Clarksville Riverfest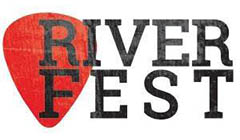 Clarksville, TN – Join the City of Clarksville and Miller Lite along the banks of the Cumberland River to celebrate Clarksville's river heritage and the 31st anniversary of the annual Clarksville Riverfest Celebration, September 6th-8th, 2018.
This free, three-day music and arts festival features three stages of diverse local and nationally known entertainers and cultural groups, plus delicious food and fun for the entire family.
Clarksville Parks and Recreation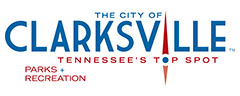 Clarksville, TN – Clarksville Parks and Recreation's Road to Riverfest, an outdoor concert series leading up to Clarksville's award winning festival Riverfest, continues with the final show of the series from 6:00-9:00pm Saturday, August 25th with live music, food and beer at Liberty Park.
Clarksville Riverfest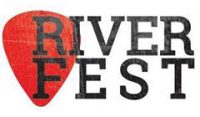 Clarksville, TN – Clarksville Riverfest is excited to host not one but two water competitions as part of this year's festival, Rally on the Cumberland and the Cardboard Boat Regatta.
Rally on the Cumberland will be September 9th at 8:00am and Cardboard Boat Regatta will be the same day at 1:00pm.
Clarksville's Riverfest Festival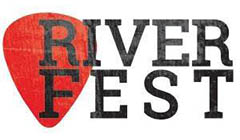 Clarksville, TN – Sister Hazel will be the featured headliner for Riverfest 2018, the City of Clarksville's arts and entertainment festival now in its 31st year.
Sister Hazel, a mainstay on the Billboard country and adult alternative charts for more than two decades, will perform at 9:15pm Saturday, September 8th on the Miller Lite Stage at McGregor Park. The concert is free and open to the public.
City of Clarksville Independence Day Celebration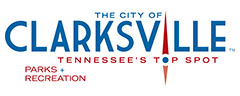 Clarksville, TN – The City of Clarksville commemorated the July 4th holiday with their 11th annual Independence Day Celebration at Liberty Park on Tuesday, July 3rd, 2018. Festivities began at 5:30pm with kids activities and music at the Liberty Park Amphitheater.
The free concert was part of Clarksville's Road to Riverfest concert series. The 101st Airborne Division Band kicked things off and then at 8:00pm, Carl Wockner took the stage playing his own style of acoustical folk/pop music.