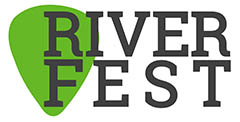 Clarksville, TN – By all accounts, this year's Riverfest was a big success. The weather was perfect, attendance was strong, and the entertainment was top-notch.
Three days of activities began Thursday evening with the annual Riverfest Art Show at Wilma Rudolph Event Center. Kara Zahn and her team did a great job this year, bringing in a full house to view dozens of entries in multiple categories and age divisions.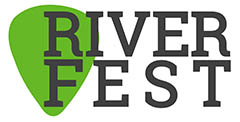 Clarksville, TN – On Saturday, September 7th, the 2019 Clarksville Riverfest Regatta took place at the McGregor Park Park Boat Ramp at 1:00pm. Fan-favorite cardboard boat race is celebrating it's 13th year.
The Riverfest Regatta is not your typical boat race. The boats racing down the Cumberland River were made of cardboard or plastic bottles along with a few other approved materials.
Clarksville's Riverfest Celebrates it's 32nd anniversary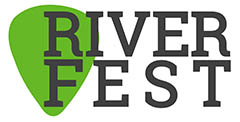 Clarksville, TN – Join the City of Clarksville and Miller Lite along the banks of the Cumberland River to celebrate Clarksville's river heritage and the 32nd anniversary of the annual Riverfest Celebration, September 5th-7th, 2019.
This free, three-day music and arts festival features three stages of diverse local and nationally known entertainers and cultural groups, plus delicious food and fun for the entire family.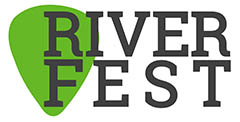 Clarksville, TN – Clarksville Parks and Recreation are looking for sailors of all kinds are invited to participate in the 13th annual Riverfest Regatta, presented by US Bank, Saturday, September 7th, 2019 at McGregor Park as part of the Riverfest Festival.
The event will begin at 1:00pm and check-in will take place at 11:30am at the McGregor Park Boat Ramp. All boats must be checked in no later than 12:30pm.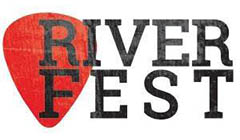 Clarksville, TN – "In practical terms, this year's Clarksville Riverfest was a success," Clarksville Parks and Recreation's Rob Rayburn said. "We still had a great turnout, and though weather was a factor, the rain held off long enough for lots of folks to come out and enjoy some great music, food and fun."
Weather was the big story at this year's Riverfest, with delays on Friday and then an early wrap on Saturday, Rayburn and his team were forced to make some tough decisions.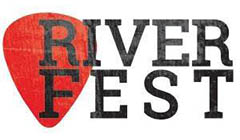 Clarksville, TN – On Saturday, September 8th, the Clarksville Riverfest Regatta, also known at the cardboard boat races, took place at McGregor Park Boat Launch Area at 1:00pm. It was overcast, cool, with a steady down river wind.
Boats are constructed from cardboard and recycled materials and raced down the Cumberland River in a 100-yard dash. U.S. Bank was the sponsor of this year's Riverfest Regatta. There were 10 entries and 9 took part in the races.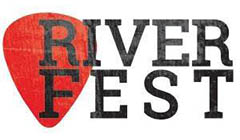 Clarksville, TN – Friday night fun at this year's Riverfest was slightly delayed as a storm moved through in the late afternoon hours, but by 6:00pm the sound of live music was echoing across the Cumberland River and McGregor Park was coming to life.
Riverfest is Clarksville's annual 3-day music and arts festival that features food, activities for kids of all ages, and an always impressive lineup of bands from Clarksville, Nashville and beyond.
Clarksville Riverfest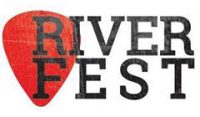 Clarksville, TN – Clarksville Riverfest is excited to host not one but two water competitions as part of this year's festival, Rally on the Cumberland and the Cardboard Boat Regatta.
Rally on the Cumberland will be September 9th at 8:00am and Cardboard Boat Regatta will be the same day at 1:00pm.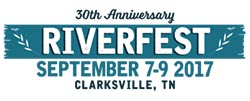 Clarksville, TN – Riverfest 2017 is shaping up to to be one of the most successful of recent years, (based on attendance) according to Clarksville Parks and Recreation's Robert Rayburn.
"We hear from a lot of people that say we are limited by McGregor Park," Rayburn said. "I think the success of this weekend shows that we can do more. We want this event to keep growing and improving."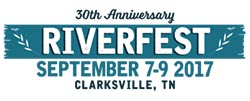 Clarksville, TN – Sunny and pleasant weather is forecast Thursday through Saturday for Clarksville's Riverfest Celebration, offering a welcome change from last week's storms and flooding.
Heavy rains swept through Clarksville early Friday, pushing the Cumberland River to flood stage, covering McGregor Park's two outdoor stages and forcing Clarksville Parks and Recreation to close the park.