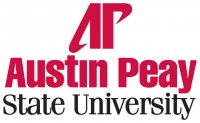 Clarksville, TN – Classical music aficionados throughout the area mark June on their calendars each year, because that's when flutist William Bennett, considered "the greatest living flute player in the world," hosts a special concert on the Austin Peay State University campus.
This year, he'll perform his transcription of the Violin Sonata in f minor by Felix Mendelssohn at 7:30pm, Friday, June 27th, in the Mabry Concert Hall.

Clarksville, TN – International artist Paul Harmon exhibits his lyrical paintings in the Customs House Museum's Crouch Gallery beginning July 3rd.
The themes of Harmon's paintings always incorporate poetry, prose and ideas from the artist's interests and experiences.

Clarksville, TN – This month the Customs House unveiled Figuratively Speaking, its National Juried Exhibition. This is the first time the biennial show has taken on a theme.
Juror Ruth Crnkovich selected thirty-two pieces from over ninety-five entries.
"Good Stuff Cheap" Coming to Clarksville, TN

Harrisburg, PA – Bargain shoppers and NASCAR fans, the countdown is on for the grand opening of the newest Ollie's Bargain Outlet store in Clarksville Tennessee. Bargain shoppers can explore unbeatable deals and 250 lucky fans will have the opportunity to meet NASCAR superstar Jeff Burton.
The growing chain, known for unbeatable closeouts and "Good Stuff Cheap", will officially open the doors at 9:00am Wednesday, March 26th. The newest Ollie's Bargain Outlet is located on Fort Campbell Boulevard near WalMart, in the old Food Lion. [Read more]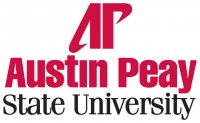 Clarksville, TN – Visual artist Favianna Rodriguez will visit Austin Peay State University this October and provide a presentation and poster design workshop as part of programming for Hispanic Heritage Month.
In preparation for her visit, students created several eye-catching posters that incorporated Rodriguez's artwork. Students in APSU associate professor of art Mark DeYoung's class, Design Center, created 19 posters.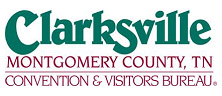 Clarksville, TN – The sixth season fall premiere of TLC's primetime hit show Toddlers & Tiaras will have a hometown feel for the residents of Clarksville-Montgomery County, Tennessee.
The newest season of Toddlers & Tiaras, the series that launched the TV career of the infamous Honey Boo Boo, will include 13 one-hour long episodes that give a behind-the-scenes look at the competitive lives of these tiny beauty queens and their pageant-loving parents, who are all vying for the coveted sparkly crown.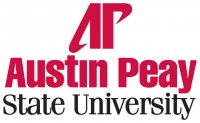 Clarksville, TN – Anyone who has visited the Dorothy Dix Collection at Austin Peay State University knows that the collection tells only a portion of a woman who was the forerunner of today's popular advice columnists and America's most widely read and highest paid journalists.
A new documentary, written and produced by an APSU faculty member and a student, will shed more light on Dix's life and career when it airs on television later this month. [Read more]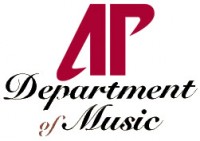 Clarksville, TN – Last weekend, Austin Peay State University's IB5 Brass Quintet traveled east to Oak Ridge, Tennessee, where the group placed third at the Calvin Smith Festival and Brass Quintet Competition.
The festival was held in memory of Calvin Smith, a former horn professor at the University of Tennessee at Knoxville, who passed away last year. [Read more]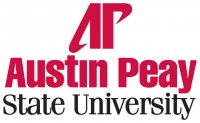 Clarksville, TN – Have you ever remembered something that you never actually experienced? Maybe it was the vivid terrain of a place you haven't visited, or the familiar smile of someone you don't know.
These strange recollections, arising from the millions of images we are exposed to on the Internet and television, fascinate the California-based artist McLean Fahnestock, and her new exhibit, "Republic of Champions," examines the public's collective memory, created by our constant exposure to images in the media.