Clarksville, TN – In 1986, communities across the state honored Tennessee's cultural heritage during then-Governor Lamar Alexander's yearlong Homecoming '86 celebration.
In Clarksville, officials at Austin Peay State University participated in the event by commissioning Dr. James Diehr, professor of ceramics and sculpture, to produce a piece for the University's front lawn.

Clarksville, TN – Mackenzie Kelly is passionate. She's passionate about playing the saxophone, but what really drives her at Austin Peay State University is her desire to gain a degree and help make a difference in children's lives.
"I really want to be a voice for those who can't advocate for themselves," she said during a recent interview. "I believe music education is a good tool we can use to help disadvantaged students."

Clarksville, TN – A major financial supporter of Austin Peay State University, whose contributions to the arts at the school, are legion. A founding member of the Downtown Artists Co-op and the Friends of Photography, who also is an accomplished artist.
A civic organization that keeps the Southern heritage of fiddling alive. And, a company that has consistently supported the arts, in addition to a multitude of other community endeavors for many years.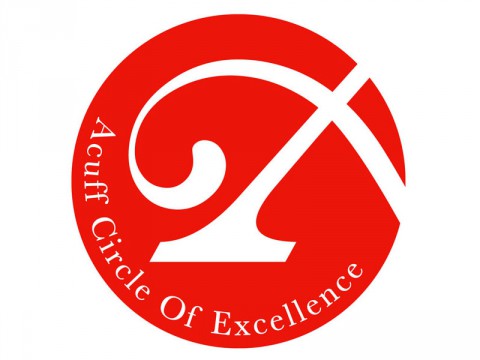 [Read more]

Clarksville, TN – Austin Peay State University music education student Austin Ward is far from a natural-born politician; his first love will always be music.
However, Ward's time as a university student has taught him that there is much more to music than just his instrument – and that music is worth fighting for at the highest levels of government.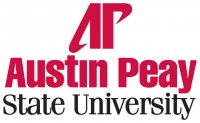 Clarksville, TN – Earlier this spring, a bidding war erupted on the Austin Peay State University campus. Specifically, several different departments were fighting over the honor to pay for biology student Eva Grebe to attend the annual Council on Undergraduate Research's Posters on the Hill Convention in Washington, D.C.
Only 60 out of 800 applicants nationwide are accepted to attend the convention. Grebe was the only Tennessee college student to be invited.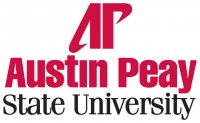 Clarksville, TN – Austin Peay State University will award degrees to 1,075 students – the largest class in APSU history – during its 83rd Spring Commencement on Friday, May 4th in the Dunn Center.
More students are graduating from APSU because of the University's increased efforts to offer students more opportunities to finish their degrees faster. One of those opportunities is APSU's new Winter Term, which launched in December 2011. Some of the students will be able to graduate May 4th because they took a course during Winter Term. [Read more]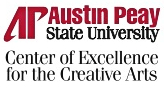 Chris Burawa, the executive director of the Austin Peay State University Center of Excellence for the Creative Arts, looked tired. He sat slumped in a booth at the Einstein Bros. Bagels coffee shop with his Blackberry on the table, and a large poster filled front and back with event listings.
"It's the Center's 25th anniversary," he said, lifting the poster, "and we're going to have a yearlong celebration."