Clarksville, TN – Austin Peay State University alumni Billy and Wendy Duvall recently made a generous contribution to the APSU Foundation to establish the Duvall Family Scholarship Endowment to benefit APSU students.
Clarksville Montgomery County Green Certification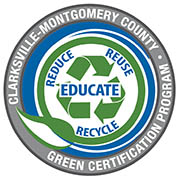 Montgomery County, TN – The Clarksville Montgomery County Green Certification Program (CMCGCP) held the second green ribbon cutting of the week on September 25th, 2018 to celebrate Heritage Bank's completion of the Certification Program.
The ceremony was attended by Clarksville Mayor Kim McMillan, Melinda Shepard of the Clarksville Chamber of Commerce, David Graham Director of Bi-County Solid Waste, CMCGCP Steering Committee member Rose Melton (Altra Federal Credit Union), CMCGCP Steering Committee member Doug Jones (Montgomery County), and CMCGCP Manager Carlye Sommers.

Clarksville, TN – The Clarksville Area Chamber of Commerce announces its 2017-18 Board of Directors.
Serving as chairman for a one-year term beginning July 1st, is Charlie Koon, Director of Workforce & Economic Development at Workforce Essentials. Koon was named the 2015 Middle Tennessee Workforce Services Employee of the Year by the Tennessee Department of Labor and in 2008 he was named Clarksville's "Citizen of the Year."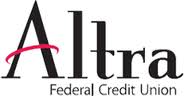 Clarksville, TN – Altra Federal Credit Union welcomes Jessica Taylor as new Real Estate Loan Originator.
Taylor brings eleven years of banking experience to Altra. Eight of those years focused on real estate and consumer lending. She was recently an Office Manager/Loan Officer for Heritage Bank in Cadiz, KY.
Share Lead; Takes over Top Spot in Stewart County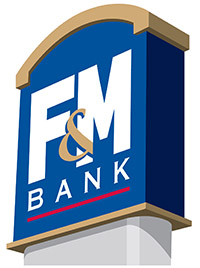 Clarksville, TN – F&M Bank continues to be the top bank in Montgomery County in deposits according to a newly published report released this week by the Federal Deposit Insurance Corporation. The report, which tracks all 11 FDIC-insured institutions in Montgomery County, shows F&M holds $389 million or 17.23 percent of local deposits. This is the 12th consecutive year F&M has claimed the number one spot in the intensely competitive Montgomery County market.
Overall, deposits in Montgomery County rose by 3.1 percent to $2.2 billion for the year through June 30th, which is slightly below the national average increase of 3.8 percent. Despite the increase in deposits, the deposit market share ranking among local institutions remains the same as last year.
Online and automated payment by phone service will be temporarily unavailable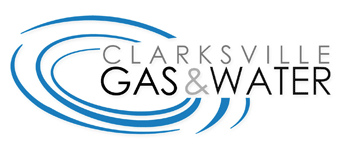 Clarksville, TN – Clarksville Gas and Water is pleased to announce the transition to a new online customer payment processing service. The new service will include the same secure online payment services as before, but will feature a new convenient One Time Payment option for monthly utility bill payment.
Customers will be able to select the new One Time Payment button on the Gas and Water home page, www.clarksvillegw.com , then choose Visa, MasterCard or Discover credit card payment or E-Check payment without establishing an "Access My Account" login and password.
Veteran Nashville Banking Executive Returns as EVP and COO

Clarksville, TN – First Advantage Bank announced that Christy Caudill has joined its leadership team as Executive Vice President and Chief Operations Officer. Caudill will oversee the bank's operations, including deposit operations, loan administration, retail, information technology systems and facilities.
Caudill worked at First Federal Savings Bank (now First Advantage Bank) from 2005 to 2010 in the IT and operations areas.

Clarksville, TN – The Clarksville Area Chamber of Commerce is pleased to announce the 2014-2015 Chamber Board of Directors.
The Chamber elects new leadership each fiscal year, with the fiscal year running from July 1st, 2014 to June 30th, 2015.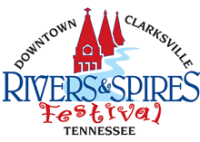 Clarksville, TN – The last day of the 2014 Rivers and Spires Festival continued to be the best in memory. The weather was absolutely flawless, neither too hot nor to cold. There wasn't a cloud in the sky throughout the entire day.
I rushed down to the Festival at 9:00am to catch the annual WJZM 1400 AM Clarksville in Review broadcast from the Festival. This usually is held at the Bill Roberts thunder road automotive tent on Franklin Street just down from the Roxy Regional Theatre. The program was already well underway when I arrived.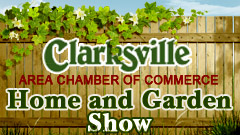 The fifth annual Clarksville-Area Chamber of Commerce Home and Garden Show continues today at the Wilma Rudolph Event Center at Liberty Park (Highway 13/48) from noon through 5:00pm. This year the event is brought to you by Furniture connection.
Just in time for Spring, this year's Garden show will boast over 50 vendors who will be there to assist you in planning all your home improvement projects. Whether it be landscaping, painting, education, furniture, or roofing.