Clarksville, TN – On Sunday, September 29th, 2019, the Gateway Chamber Orchestra will host their first concert of the 2019-20 season Masterworks Series at 7:30pm. Season tickets are on sale now, as well as tickets for the opening concert titled 'Artistry of Lorna McGhee.'

Clarksville, TN – Tickets are on sale now for the Gateway Chamber Orchestra's 2019-2020 Season – Emotion Abounds. This season, the GCO will perform inspiring musical programs that will transport audiences through time to explore the passionate works that have influenced centuries of music.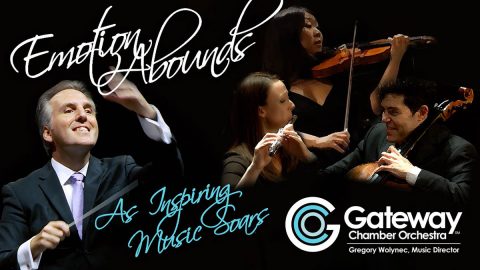 [Read more]
Clarksville Parks and Recreation event earns State, National Accolades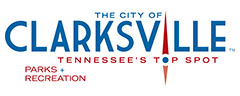 Clarksville, TN – The Clarksville Downtown Market received national recognition at two conferences this past week.
As part of the Pick TN Conference in Franklin, Tennessee, on February 21st-23rd, the Tennessee Association of Farmers Markets awarded the Clarksville Downtown Market first place for Best Market Brochure and second place for the Best Market T-shirt.
Clarksville's First Thursday Art Walk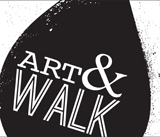 Clarksville, TN – Produced by The Downtown Clarksville Association, Clarksville's First Thursday Art Walk is a free, self-guided tour spanning a 5-block radius that combines visual art, live music, engaging events and more in the heart of Downtown Clarksville.
With 10+ venues, bars and businesses participating each month, the First Thursday Art Walk in Clarksville is the ultimate opportunity to savor and support local creative talent.
Gateway Chamber Orchestra

Clarksville, TN – Tickets are on sale now for the Gateway Chamber Orchestra's 10th Anniversary Season – Inspiration Abounds.
The four-concert Masterworks Series will explore composers that have shaped the Gateway Chamber Orchestra (GCO) over the past decade, culminating with a new festival dedicated to Franz Joseph Haydn in April. Internationally acclaimed soloists are scheduled to perform, including Los Angeles Philharmonic principal clarinet Boris Allakhverdyan.
APSU

Clarksville, TN – The mentors at APSU Governor's School of Computational Physics floated an idea – use duct tape and PVC pipe to build a boat that could carry two people across a pool.
Lili Swann and Ward Jaeger accepted the challenge and succeeded.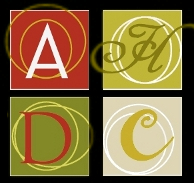 Clarksville, TN – Artists from around Middle Tennessee took advantage of the lovely weather this past weekend as they painted scenes of Clarksville's downtown and river district in the fourth annual 2Rivers Plein Air Paint-Out.
The paint-out culminated with an awards reception, exhibition and sales of work produced through the weekend at the Tree of Life Center.

Clarksville, TN – Applications are now being accepted from young women throughout the State of Tennessee who would like to compete in the 2018 Miss Tennessee USA and Teen USA Pageants in Clarksville, October 12th-14th, 2017.

Clarksville, TN – The Clarksville metropolitan statistical area (MSA) ranked 19th in the nation for fastest job growth. A report released today from 24/7 Wall Street, a Delaware-based financial news company, studied employment and job growth from October 2015 to October 2016 for 387 metro areas and announced the top 25 U.S. cities.
The Clarksville MSA added more than 4,700 jobs, an increase of 4.61%, with total jobs at 106,811 in October 2016.
The 149th Meeting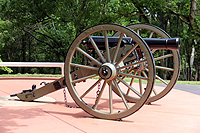 Clarksville, TN – The next meeting of the Clarksville (TN) Civil War Roundtable will be on Wednesday, September 21st, 2016 at the Bone & Joint Center, 980 Professional Park Drive, right across the street from Tennova Healthcare. This is just off Dunlop Lane and Holiday Drive and only a few minutes east of Governor's Square mall.
The meeting begins at 7:00pm and is always open to the public. Members please bring a friend or two – new recruits are always welcomed.
Topic: "The 11th Tennessee Infantry"