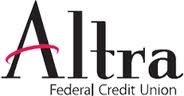 Clarksville, TN – On Tuesday, March 10th, 2020, Altra Federal Credit Union will host a free Home Buying After Hours Mixer from 5:30pm to 7:00pm at Old Glory Distillery 451 Alfred Thun Road, Clarksville, TN 37040.
"This event will provide attendees the opportunity to get their questions answered by experts in a casual environment without having to sit through a lengthy seminar," said Scott Ulik, AVP, Real Estate Sales for Altra Federal Credit Union.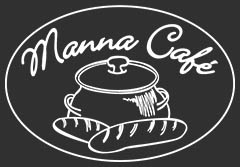 Clarksville, TN – Manna Café founders Kenny and Vicki York invite the community to join them in celebrating the release of Vicki's second book, Created for Fearlessness.
This free event will take place on Saturday, November 16th, 2019 from 5:30pm–7:30pm at the Manna Village. Enjoy music from Chris Crow, hors d'oeuvres, door prizes, book signing/ reading, and more.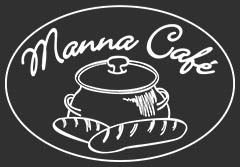 Clarksville, TN – Manna Café's 2019 Golf Scramble is happening this year on June 1st. The event will shotgun at 8:30am at Swan Lake Golf Course.
The cost is only $60.00 to play. The ticket covers the game, golf cart, lunch, and door prizes!
Form a four-person team and sign up on Manna's website.
Downtown Clarksville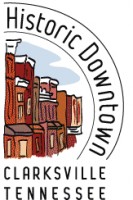 Clarksville, TN – The businesses in Historic Downtown Clarksville will hold their annual Downtown Open House and Small Business Saturday even this Saturday, November 24th, during regular business hours.
The retail businesses are gearing up for the holiday season and hope you will be among those who have pledged to "Shop Local" this year. Most businesses will be participating with special events, refreshments and door prizes.
Take advantage of this special day to enjoy the unhurried pace of shopping, where you will find some of Clarksville's most unique, independently owned shops.
Residents can officially start moving into their apartments starting June 4th.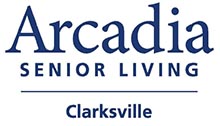 Clarksville, TN – Arcadia Senior Living Clarksville is pleased to announce that it has officially opened their community doors at 175 Chesapeake Drive. The community features 79 spacious apartments including Studio, One-Bedroom, and Two-Bedroom accommodations.
Our goal is to create an environment where seniors are encouraged to live active, fun, and fulfilling lives and enjoy the comfort, convenience, and activities offered at Arcadia.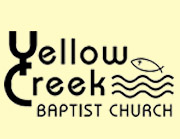 Cumberland City, TN – The weather was just perfect Saturday, April 15th, 2017 for the Yellow Creek Baptist Church annual Community Easter Egg Hunt. 326 kids along with over 600 adults came out for the event.
"It a beautiful day and I am very thankful for everybody coming out," said Brother Phillip Chambers, Senior Pastor. "It was a fun time doing this for everyone."
The egg hunt was divided into three parts, Pre-K, K-2nd grade and 3rd-5th grade. 11,000 eggs were scattered between the three fields.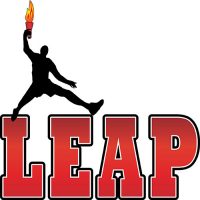 Clarksville, TN – Judge Alberto Gonzalez, former U.S. Attorney General, will be the keynote speaker at the 4th annual Dining with the Stars Gala on March 4th, 2017 at 6:00pm at the Riverview Inn.
Presently Judge Gonzales is a member of the NCAA Division I Committee on Infractions and he serves on the board of directors for the United Way of Metropolitan Nashville and the Community Foundation of Middle Tennessee.
Previously he was also an appointee of Tennessee Governor Bill Haslam to the Governor's Commission for Judicial Appointments and the Governor's Management Fellows Executive Committee.

Clarksville, TN – Daymar College, in Clarksville, will host a Play-A-Thon family event July 23rd, 2016 from 9:00am-1:00pm.
There will be inflatables, carnival type food, music, games, a ride-a-thon, door prizes, limited school supplies and a drawing for a bike or two.
[Read more]

Clarksville, TN – On Friday, July 15th, 2016, the 3rd annual School Resource Officer Golf Scramble will be held on Friday, July 16th, 2016 at the Swan Lake Golf Course. This is a four man scramble with a shotgun start and pre-registration.
The entry fee is $60.00 per player. Entry fee includes Greens Fee, Cart, Lunch, Door Prizes and more. $20.00 for two Mulligans, Skirt and a Throw can be bought the morning of the scramble.
Local Business Newcomer Provides Networking Opportunity And Community Connection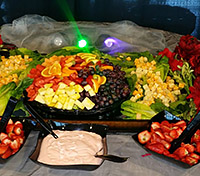 Clarksville, TN – Essie Saulman is no ordinary small business owner. A military spouse married to an Army combat veteran who is now retired, she is a relative newcomer to the Clarksville business community.
After deciding on Clarksville as a perfect retirement residence, Saulman desired to do something meaningful with her creative skills and ability, she decided to enter into the catering business in February 2014 and soon recognized how a thriving business community can contribute to a healthy local economy.
She is the sole proprietor, owner and operator of Exquisite Creations Wedding & Catering and since residing in Clarksville has established a tremendous repore with a number of other local business owners.