Clarksville, TN – Next fall, Austin Peay State University (APSU) plans to address a mental health crisis shaking military communities across the nation when it unveils the institution's second doctoral degree – a Doctor of Psychology (Psy.D.) in counseling psychology – with a concentration in serving military personnel, veterans and their families.

Clarksville, TN – On September 19th-20th, 2019, the Austin Peay State University (APSU) Board of Trustees will host its fall meetings on the APSU campus.
Clarksville, TN – The City of Clarksville has announced that it will complete a 10-mile hiking and biking trail linking the City's downtown riverfront with Northeast Clarksville.
The Tennessee Department of Transportation (TDOT) has announced Clarksville will receive a $1.82 million federal Transportation Alternatives Project grant for construction of a pedestrian bridge over the Red River.
Clarksville's Riverfest Celebrates it's 32nd anniversary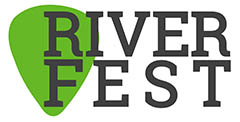 Clarksville, TN – Join the City of Clarksville and Miller Lite along the banks of the Cumberland River to celebrate Clarksville's river heritage and the 32nd anniversary of the annual Riverfest Celebration, September 5th-7th, 2019.
This free, three-day music and arts festival features three stages of diverse local and nationally known entertainers and cultural groups, plus delicious food and fun for the entire family.

Clarksville, TN – A fundraising total of $10.39 million in gifts and pledges has been reached by Austin Peay State University (APSU) for the 2019 fiscal year.
This number illustrates a 40 percent increase in the average annual fundraising amount over the last five years. The total surpasses the $9.86 million raised in 2018, making this the second-highest giving year in University history.
Clarksville Parks and Recreation Department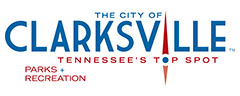 Clarksville, TN – Clarksville Parks and Recreation's 41st Annual Queen City Road Race, scheduled for Saturday, April 27th, 2019 is quickly approaching and there is still time to register in person or online.
Online registration can be completed at www.cityofclarksville.com/parksrec and is available until noon on Thursday, April 25th.

Clarksville, TN – Last Friday morning, Dr. Alisa White, Austin Peay State University president, told several community leaders that she is proud of the University's record enrollment of 10,954 students and Austin Peay's position as the fastest-growing university in Tennessee.
The mid-term goal is to reach 13,000 students with an eventual steady enrollment state of 15,000 students.

Clarksville, TN – This February, the Veteran Business Outreach Center, the Tennessee Small Business Development Center (TSBDC), the Austin Peay State University Division of External Affairs and the APSU Office of Career Services will join forces to help military-connected individuals interested in opening their own businesses.
From 9:00am to 3:00pm on February 22nd, the three entities will host the APSU Industry Summit for Veterans: Boots to Business Reboot at 416 College Street.

Clarksville, TN – Work will soon begin converting a former car dealership building into Austin Peay State University's new Military Family Resource Center, thanks to a generous contribution from alumna Wilma Newton ('73) in honor of her late parents.
Clarksville Parks and Recreation Department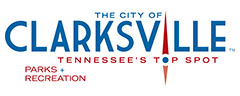 Clarksville, TN – Clarksville Parks and Recreation says be a part of a Clarksville tradition by participating in this year's annual Christmas parade, hosted by the City of Clarksville and Montgomery County Government. This night-time, lighted Christmas parade is scheduled for 5:00pm Saturday, December 1st, 2018 in downtown Clarksville.
Three time cancer survivor Kristie Mixon will be this year's grand marshal. Join Clarksville Mayor McMillan for the official tree lighting ceremony on Public Square immediately after the parade.