Clarksville, TN – Charles Dickens wrote, "It was the best of times…it was the age of wisdom…it was the epoch of belief…it was the season of Light…it was the spring of hope…"
It is with great adoration and sadness, CDE Lightband said farewell to Chairman Wayne Wilkinson at the Power Board Meeting Tuesday, June 23rd, 2020.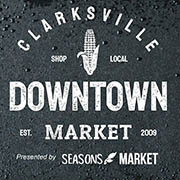 Clarksville, TN – On Saturday, June 6th, 2020, after three weeks at a temporary site in McGregor Park, the Clarksville Downtown Market presented by CDE Lightband will return to its home in Public Square with a full slate of farm and artisan vendors and several food trucks.
"McGregor Park North Extension was a wonderful temporary location for us," said Trey Stroud, Market Manager for Clarksville Parks and Recreation. "But, we are just as eager to return to normal as the rest of the City, and seeing the Clarksville Downtown Market back in Public Square is a great step toward that."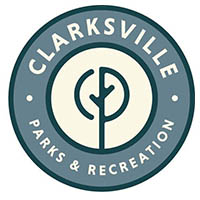 Clarksville, TN – Clarksville Parks and Recreation Department will not host an in-person Summer Youth Program this year to ensure the safety of the public during the COVID-19 Coronavirus outbreak. However, plans have been finalized for a free "virtual" summer camp experience!
The virtual camp will be June 1st to July 10th and will consist of two components: weekly activity packs that children can enjoy at home, and virtual programming which will be shared online and on the Clarksville Community Network. Children can participate in one or both components.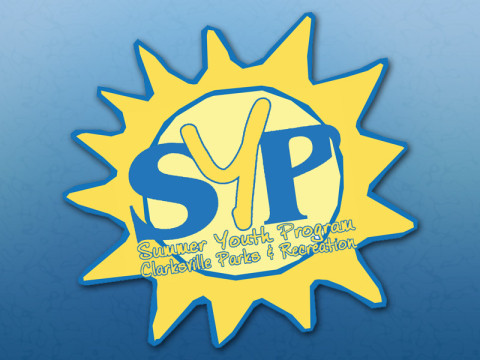 Clarksville, TN – Austin Peay State University (APSU) will host its first-ever virtual career fair for students whose job hunt has been slowed by the coronavirus pandemic.
Clarksville, TN – Clarksville Parks and Recreation's Clarksville Film Festival kicked off Friday, February 21st, 2020 when 11 teams of filmmakers gathered at Liberty Park's Freedom Point to hear the competition rules and select movie genres.
What happened next was 52 hours of scripting, filming, editing — and very little sleep — as teams raced to submit their films by the deadline.

Clarksville, TN – CDE Lightband has received a research grant by the American Public Power Association's Demonstration of Energy & Efficiency Developments (DEED) program.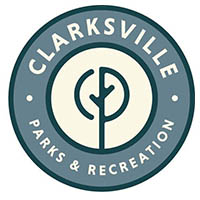 Clarksville, TN – Do you dream of being a Hollywood director? Do you have a talent for cinematography? Clarksville Parks and Recreation is looking for you and your team to compete in the Clarksville Film Festival, sponsored by CDE Lightband.
"We know Clarksville has some amazing artists and we're really hoping to see their talents," said Maggie Houts, Event Planning Specialist for Clarksville Parks and Recreation. "It doesn't matter if you have the best gear or just your phone. We are looking for filmmakers who can create a captivating story in 52 hours or less."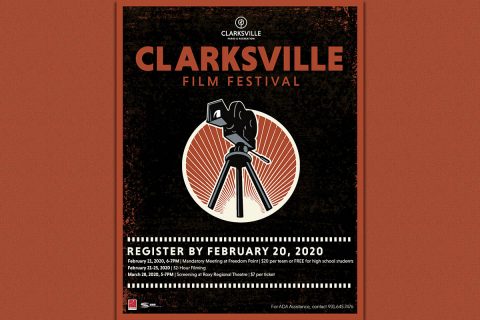 [Read more]

Clarksville, TN – CDE Lightband has debuted a new channel streaming service to better serve those looking to cut the cord with traditional video offerings. CDE Lightband had been promoting a new product launch on its Facebook page since early November and customers have been speculating what the reveal could be.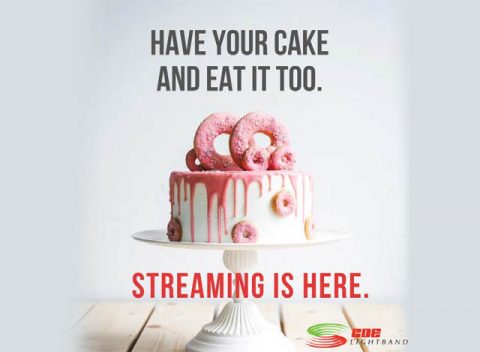 [Read more]

Clarksville, TN – Clarksville's Welcome Home Veterans Celebration is adding two new exhibits to honor veterans and first responders. During September 18th-22nd, 2019, the public is invited to participate in dozens of events and activities and show their appreciation.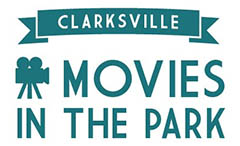 Clarksville, TN – On Saturday, August 17th, 2019, Clarksville Parks and Recreation's Movies in the Park, a free, outdoor movie series, will show "Ready Player One" at Liberty Park.
Pre-show activities, coordinated by the Clarksville Parks and Recreation Department, will begin at 5:30pm and include a video game trailer equipped with XBox 360, XBox One and Wii stations, provided by U Jumpin' Foulks. Take a virtual tour or ride a virtual roller coaster courtesy of Austin Peay State University's GIS Center.