Clarksville Center For Audiology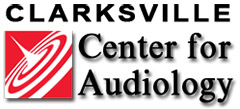 Clarksville, TN – Dr. Emiko LeJeune, Dr. Aubrey Carr, and Dr. Katelyn Crockett of the Clarksville Center For Audiology, are using American Heart Month as an opportunity to get the word out that there is a connection between your heart health and your hearing health.
"The different systems in the body are connected in surprising ways," says LeJeune, an audiologist in the Clarksville area for more than 30 years.

Clarksville, TN – Punch and kick away the pounds at the Burt-Cobb Community Center's Boxing Cardio class! Boxing Cardio is open to youth and adults ages 9 years and older.
For just one hour of blood-pumping cardio, participants can burn anywhere from 800-1,000 calories as well as relieve the stress of daily life in this class held Mondays at 6:30pm at the center, located at 1011 Franklin Street, beginning November 4th. [Read more]

Clarksville, TN – The weekly Clarksville Parks and Recreation Department Recreation Report provides Clarksvillians with a glimpse at the activities and events that are available from the Parks and Recreation Department for them to enjoy together as a family.
This weeks highlights include:
Now Hiring Lifeguards
Youth Hip Hop and Jazz dance program
*NEW* International Line Dancing
Indoor Aquatic Center to host new Battleship Canoe Games