Clarksville, TN – The Austin Peay State University (APSU) Felix G. Woodward Library is celebrating the contributions of the Woodward Library Society, the friends of the library organization.
As part of National Friends of Libraries Week, Tennessee Governor Bill Lee signed a proclamation designating October 20th-26th, 2019, as Friends of Libraries Week in Tennessee.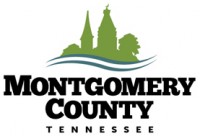 Montgomery County, TN – Montgomery County Mayor Jim Durrett and Clarksville Mayor Joe Pitts have issued a joint proclamation designating September as Montgomery County Imagination Library Month.
Imagination Library provides free books to children until they begin kindergarten to promote literacy and lifelong learning. The local Imagination Library began in 2005 and is expected to send its millionth book to a child in Montgomery County by February 2020.

Clarksville, TN – Blood is desperately needed at Hospitals across Tennessee. Last week, Tennessee Governor Bill Lee called on the state's residents to help end the blood bank shortage, and even the American Cancer Society is pleading for people to donate because, according to that organization, "blood transfusions save millions of lives in the United States every year."
Visitor Spending in Montgomery County Tops $244.7 Million in 2018

Clarksville, TN – Montgomery County saw the second-highest growth rate in tourism spending of all 95 Tennessee counties during 2018. Direct travel spending increased 9.12% over 2017, for a record-high of $244.7 million.
Tennessee Governor Bill Lee and Department of Tourist Development Commissioner Mark Ezell announced Tuesday that the state hit a record-high $22 billion in domestic and international travel spending, up 6% from 2017.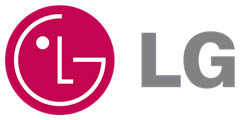 Clarksville, TN – Today, May 29th, 2019, LG Electronics held a ribbon cutting ceremony to unveil its new million-square-foot home appliance manufacturing facility in Clarksville, Tennessee, where the company is now producing its top-rated washing machines* for the U.S. market.
The $360 million factory, believed to be the most advanced, integrated washing machine production plant in the world, already employs more than 550 American workers who are supporting continued production ramp-up – helping to accelerate delivery of LG's innovative home appliances to better meet U.S. consumer demand.

Clarksville, TN – Austin Peay State University (APSU) has developed a national reputation in recent years for its innovative practices, and in the next few months, the University will take another step forward by attempting to predict the future.

Clarksville, TN – This week, Austin Peay State University's Felix G. Woodward Library joins libraries of all types in celebrating the many ways libraries build strong communities by providing critical resources, programs and expertise.