Clarksville, TN – About 700 years ago in Medieval France, several artists began producing extremely political works of art.
Looking upon their paintings or writings today, it may seem that these individuals were simply depicting religious scenes from the Bible, but the scenes they picked were meant to influence society's views on governance.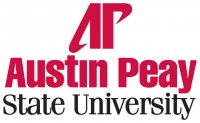 Clarksville, TN – "The South is a strange place, one that can't be fit inside a movie, a place that dares you to simplify it, like a prime number, like a bible story … like my father."
Born in Memphis and raised in Mississippi, Harrison Scott Key knows a thing or two about life in the South – and the unique people that call it home.
Much like the South, Key's father was also one-of-a-kind. The author, comedian and university professor's new book, titled "The World's Largest Man: A Memoir" tells the story of a bookish boy, sharing a house with a father who often seemed at odds with the society his son embraced.
Clarksville, TN – The world's largest educational accrediting organization has announced that Clarksville Christian School (CCS) has been granted formal accreditation by its governing body.
AdvancED (formerly SACS—Southern Association of Colleges and Schools) recently notified CCS of its decision. This most recent accreditation now makes CCS a dually accredited school, having also received accreditation from the Association of Christian Schools International (ACSI) last July.
Music Program will showcase middle school students
Clarksville, TN – Sixth, seventh and eighth grade students at Clarksville Christian School will host The Spirit of Christmas musical program Tuesday, December 13th from 6:30pm-7:00pm in the auditorium of Hilldale Church of Christ.
Students will perform Christmas classics and feature the ladies trio of "Winter Wonderland," Boomwhackers®, bell choir, and recorder players. [Read more]
Written by Brother Shepherd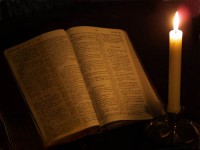 In the summer of 1986, I was invited to an Evangelistic Conference in Amsterdam, Holland sponsored by the Billy Graham Association. There was about 8,000 Evangelists from all over the world there. One of the things that stood out to me was the importance that was put on THE WORD OF GOD.
One of the affirmations we were asked to affirm was this, "We confess Jesus Christ as God, our Lord and Savior, who is revealed in the Bible, which is the infallible word of God." [Read more]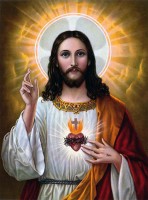 Because of some recent deaths of some friends, my thoughts have been about Heaven. In the book of John Chapter 14, verses 1-6, it reads John 14:1-6
NKJV
"Let not your heart be troubled; you believe in God, believe also in Me.
2 In My Father's house are many mansions; if it were not so, I would have told you. I go to prepare a place for you.
3 And if I go and prepare a place for you, I will come again and receive you to Myself; that where I am, there you may be also. [Read more]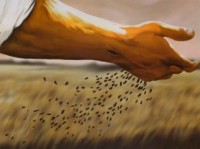 The other morning I was reading in the book of Lamentations 1:1-3. This brought to mind an old saying that I've heard all of my life, "What goes around comes around."
The Bible tells us that we reap what we sow. I was reading theses verses from the Living Bible this morning, "Jerusalem's streets, once thronged with people, are silent now. Like a widow broken with grief, she sits alone in her mourning. She, once queen of nations, is now a slave. [Read more]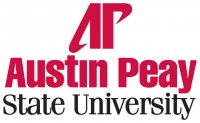 Clarksville, TN – The Provost Lecture Series at Austin Peay State University will feature a presentation next week about the writings of a 17th century Puritan minister who left behind his thoughts, opinions and interpretations of the Bible.
Dr. Clark Maddux, assistant professor of languages and literature, will present "Cotton Mather's American Bible" from 3:00pm-4:30pm, Thursday, October 7th in the Morgan University Center, Room 303.
Before joining APSU, Maddux was assistant professor and coordinator of English graduate studies at Tennessee State University in Nashville. He has authored a number of journal articles, including "God's Responsibility: Narrative Choice and Providential History in Mather's 'Biblia Americana' Commentary on Ezra," published in 2007 in Early American Literature. [Read more]
A Devotional By Brother Shepherd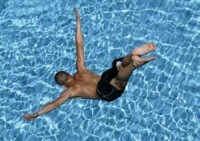 Today I'm thinking about swimming and how refreshing it is to jump in or dive into the deep water. You are submerged and you become lighter.
A great book in the Bible about diving into Jesus, is the book of Colossians. In the 2nd chapter of Philippians verse 5 it says, "Let this mind be in you which was also in Christ," that is kind of like jumping in the deep end of the water. Colossians tells us in the 2nd chapter verse 10, "And you are complete in Him, who is the head of all principality and power." We are submerged in Christ and we are complete in Christ. [Read more]
A Devotional By Brother Shepherd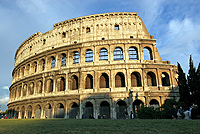 Well, here it is Sunday again. I was reading in the scriptures in Acts 28. The Apostle Paul was preaching at Rome in that 28th chapter, verse 24 and it reads, "And some believed the things that were spoken, and some not." This scripture says there were some there that became believers and some remained unbelievers: two different categories.
One group joined one category by what they believed and the other joined that category by what they didn't believe. The Bible says, "Believe in the Lord Jesus Christ and thou shall be saved." I hope you believe because where you spend eternity, (Heaven or Hell) depends on it.
This is Bro. Shep asking you to think about it.