Clarksville, TN – This November, during Austin Peay State University's 2019 Homecoming celebration, the University will honor six distinguished individuals with this year's APSU Alumni Awards.
The 2019 honorees are Outstanding Service Award recipients Dee Boaz and Shan Smith ('78); Outstanding Young Alumni Award recipients Catie Clinard ('11) and Bryan Johnson ('04); and Outstanding Alumni Award recipients Khandra Smalley ('05) and Richard Bibb ('65).

Clarksville, TN – Austin Peay State University (APSU) computer science students currently rank ninth nationally and No. 1 in the state in a nationwide cybersecurity program for college students and graduates.
Clarksville's First Thursday Art Walk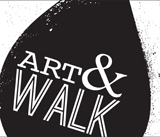 Clarksville, TN – Produced by The Downtown Clarksville Association, Clarksville's First Thursday Art Walk is a free, self-guided tour spanning a 5-block radius that combines visual art, live music, engaging events and more in the heart of Downtown Clarksville.
With 10+ venues, bars and businesses participating each month, the First Thursday Art Walk in Clarksville is the ultimate opportunity to savor and support local creative talent.

Clarksville, TN – The Customs House Museum and Cultural Center is located in historic downtown Clarksville, Tennessee. Come explore an entire city block featuring large gallery spaces filled with fine art, science and history.
Some of the events in July at the Museum are: Fantastical Patterns: Quintin Owens: Memory Structures, International Reflections: The Art of Women Artists Mentors, World in Wood: The Folk Art of Herbert Baggett, Interpreting the Familiar: The Art of Hattie Marshall Duncan, and Randy Rubel to Reveal Log House Mystery.

Clarksville, TN – From now through January 7th, 2018, the Customs House Museum is featuring the paintings of Nashville artist L.A. Bachman in the exhibition"'Veiled Abstraction".
The acrylic and mixed media pieces are rooted in her series made from 2014 through 2016.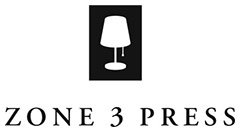 Clarksville, TN – On Friday, November 4th, 2016, the Austin Peay State University Center for Excellence for the Creative Arts' literary journal Zone 3 will celebrate its 30th anniversary with readings by a number of award-winning former contributors and editors at 4:00pm.
The event, which takes place in the Franklin Room at F&M Bank in downtown Clarksville, is free and open to the public.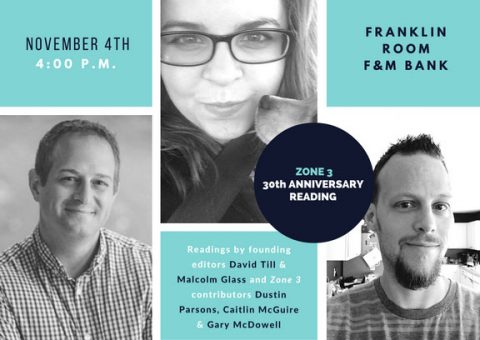 [Read more]
Economic Development Council Taps Michelle Dickerson to Lead Marketing & Communications Efforts

Clarksville, TN – The Clarksville-Montgomery County Economic Development Council (EDC) announces the hiring of Michelle Dickerson as Marketing and Communications Director.
In this role, she will manage the marketing, public relations, advertising and communications efforts of the Economic Development Council and its member entites, the Industrial Development Board, Chamber of Commerce and Convention & Visitors Bureau.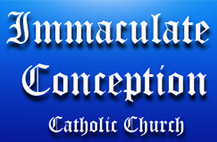 Clarksville, TN – Stephen Joseph Wolf has recently been appointed to serve as parish priest for Immaculate Conception Catholic Church in Clarksville. Father Wolf will assume his new role in July.
A native of Nashville, Father Steve brings to his flock a varied background of life experience. The second of eight sons, he and has worked as a janitor, launderer, desk clerk, landscaper, accountant and priest.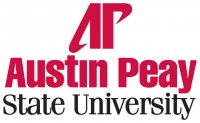 Clarksville, TN – Clarksville and Montgomery County are no strangers to severe weather, as flood, thunderstorm and tornado warnings are common occurrences in the lives of its citizens.
It is for just that reason that Austin Peay State University's emergency team has consistently reacted quickly to alert the campus community to any potential danger. For instance, whenever tornado warnings are received, APSU sends a text and an email message to students, faculty and staff, and the outdoor public address system brings weather warnings to attention.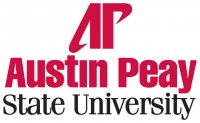 Clarksville, TN – Austin Peay State University's student newspaper, The All State, was recently honored for its excellence on both the regional and state levels.
The All State earned a No. 4 in the South ranking on February 27th at the annual Southeast Journalism Conference (SEJC), held February 27th-28th at Georgia State University in Atlanta.