Clarksville, TN – One of the big events that happens at the beginning of a new school year at Austin Peay State University (APSU) is APEX weekend, which typically happens the weekend before fall classes begin and the week after freshmen move onto campus.

Clarksville, TN – Children's mental health is underserved. That's part of the reason why Kacy Chambers, an Austin Peay State University (APSU) alumna of Interdisciplinary Studies K-8, wrote two self-help books and two journals during the COVID-19 Coronavirus pandemic.

Clarksville, TN – On Wednesday, August 4th, 2021 the Chamber will hold its monthly Clarksville Young Professionals meeting at noon, at 25 Jefferson Street, Suite T, sponsored by Union Home Mortgage, featuring guest speaker Rich Holladay, the newly appointed Executive Director of Leadership Clarksville.
[Read more]

Clarksville, TN – Nashville State Community College – Clarksville Campus is hosting a walk-in event on Saturday, August 7th, 2021 from 9:00am to 12:00pm. Staff will be available to assist with the application process, advising, registration, and financial aid.
Clarksville also is recognized for 16 years of active growth
Clarksville, TN – The 2021 Tree City USA rankings have been announced, and Clarksville has been recognized for the 33rd year by the program along with receiving commendation for 16 years of active growth.
Being named a Tree City USA for the 33rd year signifies the City's commitment to forestry management guidelines and high visibility in stewardship of tree resources.
[Read more]
Written by Danica Wright Booth
Loaves and Fishes PR Chair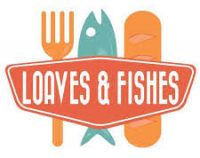 Clarksville, TN – After a year's hiatus, the John Waddle Memorial Shoot will return to Montgomery County at 9:00am on Saturday, August 14th, 2021 with proceeds benefiting Clarksville's Loaves and Fishes.
The local non-profit, which serves an average of 150 meals a day to anyone who is hungry, hosted the inaugural shoot in 2019 to honor the late John Waddle. The local homebuilder was known in the community for his passion for clay shooting and his love and support of Loaves and Fishes.

Clarksville, TN – In the fall of 1931, Austin Peay Normal School students eagerly watched construction crews put the finishing touches on an impressive new dormitory.
The Myra McKay Harned Hall, with its "columns and polish marble floors," would soon become the centerpiece of a young campus crowded with old, deteriorating academic buildings, left over from the defunct schools – Stewart College and Montgomery County Masonic College – that once occupied the Austin Peay grounds.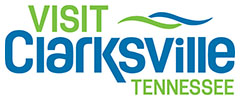 Clarksville, TN – Visit Clarksville and Oak Grove Tourism Commission are partnering to host the sixth Welcome Home Celebration September 15th-19th, 2021. The five-day event includes a variety of free exhibits and activities, along with ticketed events like meals and concerts, all designed to show appreciation for the service and valor of America's veterans.
Clarksville, TN – Members of the Tennessee General Assembly have honored Clarksville songwriter Bobby Keel for his "many contributions to country music and the craft of songwriting."
The Joint House Resolution was sponsored by Representative Curtis Johnson, R-Clarksville, and unanimously approved by the House and Senate in March.

Clarksville, TN – Bitterly denounced by Washington insiders angry at its allegations of corruption, yet banned by fascist states in Europe who were afraid it showed that democracy works, the next installment in our film series remains as relevant today as it was when it was released over eight decades ago.
Get Back to the Movies at the Roxy Regional Theatre with Frank Capra's political comedy-drama "Mr. Smith Goes To Washington" this Friday, July 9th, 2021 at 7:00pm.