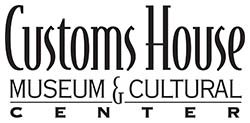 Clarksville, TN – Rising Voices 2: The Bennett Prize for Women Figurative Realist Painters has made its way to the Customs House Museum & Cultural Center's gallery walls and is open to the public for viewing.
The exhibit is organized by the Muskegon Museum of Art and The Pittsburgh Foundation and is held in conjunction with The Bennett Prize.

Clarksville, TN – When Science on Tap returns to Strawberry Alley Ale Works on February 1st, Dr. Leslie Hiatt will lead attendees into the role of detective as they try to solve an escape game mystery – and to learn more about the scientific method.
That's how Hiatt's Quantitative Chemical Analysis class works – using a semester-long escape game where students use the scientific method to solve a fictional murder in the chemistry department.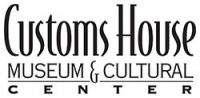 Clarksville, TN – Over the course of 2020, Tennessee artist Paul Harmon created more than 100 works all under the size of ten inches.
Most of these small oil paintings are making their debut in the Planters Bank Peg Harvill Gallery of the Customs House Museum & Cultural Center this month.

Clarksville, TN – "Magnificent, Delightful, Exciting, Fantastic," were just some of the words used in the Austin Peay State University George and Sharon Mabry Concert Hall Sunday afternoon after the Gateway Chamber Orchestra's rendition of The Nutcracker.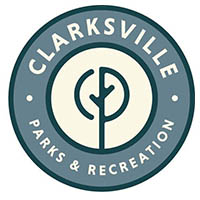 Clarksville, TN – The Clarksville Parks and Recreation Department invites you to come out, grab a cup of eggnog and get ready for a 19th Century Christmas.
This outdoor historical event is on Saturday, December 11th, 2021 at Fort Defiance Civil War Park from 2:00pm until 3:30pm.
Visitors will be able to step back in time and create period decorations, visit with a 19th century Santa, decorate a Christmas tree, and enjoy eggnog, cakes, caroling, and more.

Clarksville, TN -There's no place like home for the holidays! Join us this weekend for nonstop laughter when Planters Bank Presents… at the Roxy Regional Theatre the hilarious holiday favorite "National Lampoon's Christmas Vacation" this Sunday, December 5th. 2021 at 2:00pm.
In this sequel to the two Lampoon Vacation flicks, the Griswold family hosts their dysfunctional relatives for the holiday as Clark Griswold (Chevy Chase) contends with spontaneously combusting Christmas lights and temperamental trees while anticipating the arrival of his annual bonus.
Written by Dr. Dewey Browder
APSU History Professor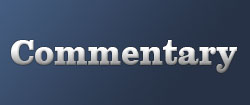 Clarksville, TN – There is a community treasure here in Clarksville that gets too little credit but continues to entertain and inspire over and over again, year after year. That community treasure is the Cumberland Winds.
This non-profit organization presents a variety of ensembles that include a concert band, the Jazz Project (big band), brass and woodwind quintets, horn quartet, jazz combo, a Dixie band, and a German band. These musicians offer everything from concerts to solo performances that please all ages and celebrate as the occasion demands.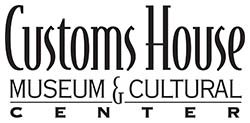 Clarksville, TN – In 1779, John Donelson set out on a river journey that would lead to the founding of Nashville. Photographer John Guider followed 240 years later, capturing contemporary images of Tennessee's waters in a boat of his own making.
Many of these images are now on exhibit at the Customs House Museum and Cultural Center in Guider's exhibit entitled Journeys.
"My primary purpose for these travels was to create meaningful images of nature from a perspective not often seen. I didn't want to see the world from the side of the road or on a path that is readily walked," Guider explains. "I wanted to celebrate the water as the source of all life."

Clarksville, TN – Returning after a one-year hiatus, Clarksville's own acoustic Celtic band is bringing their unique brand of Christmas cheer to the Roxy Regional Theatre at the corner of Franklin Street and First Street in Historic Downtown Clarksville for the sixth year.
Performing traditional holiday tunes and carols with a Celtic flair, Red River Breeze will present "A Celtic Christmas Returns!" at the Roxy Regional Theatre on Sunday, December 12th, 2021 at 2:00pm.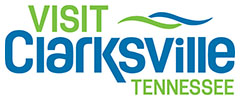 Clarksville, TN – Tennessee's top 88 senior football players will once again compete in Clarksville for the Tennessee East-West All-Star Classic, scheduled to be played at Austin Peay State University (APSU) on Friday, December 10th. 2021.
"This event is a fantastic opportunity to showcase Clarksville to families across the state of Tennessee, many of whom have never visited before," said Visit Clarksville Chairman Matt Cunningham. "While athletes are involved in daily practices, parents enjoy exploring the city and trying different restaurants. It's just enough time to whet their appetite for a longer visit later."