Montgomery County to hold Public Forum on Environmental Sustainability Plan, May 24th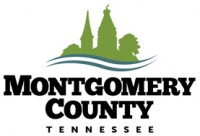 Montgomery County, TN – On Tuesday, May 24th, the public is invited to share their ideas on sustainability at a public forum, at William O. Beach Civic Hall, from 6:00pm to 8:00pm.
Members of the Clarksville-Montgomery County Green Task Force, a subsidiary of the Clarksville-Montgomery County Green Certification Program, are in the process of creating a community Environmental Sustainability Plan and need public input.
During the forum, participants will have an opportunity to ask general environmental questions and/or comment on what they would like to see included in the sustainability plan.
Participants will also learn the results of the recent online sustainability survey.
For more information, contact Michelle Newell at 931.245.1867.