Faculty, staff at APSU bring pride to University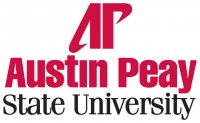 Clarksville, TN – Three faculty and staff employees at Austin Peay State University recently achieved accolades in their scholarly and professional activities.
Dr. Thomas King, professor of music, sang the world premiere performance of Libby Larsen's "I Cried unto the Lord with my Voice" at the Athena Women's Music Festival held March 2nd at Murray (Ky.) State University. His wife, Dr. Vicki King, piano professor at Tennessee State University, had the song commissioned for his 65th birthday.
Michelle Rogers, instructor in the department of biology, was appointed recently by the secretary of the U.S. Department of Agriculture to the Land Between The Lakes Advisory Board for a five-year term. The purpose of the board is to provide advice on environmental education and to promote public participation in the Land and Resource Management Plan for LBL.
Gregory R. Singleton, dean of students, recently presented educational programs, titled "College, Careers, and Academic Achievement: A Winning Combination" and "Why Don't They Support Us: Maintaining an Effective Alumni Relations Program," at both the University of Tennessee and Rhodes College. He also was featured as a guest lecturer at Nashville State Community College as part of its Faculty Development Series, in which he presented a session for faculty and staff on working with disruptive and "at-risk" students.