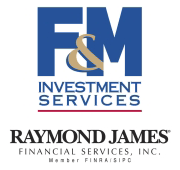 Clarksville, TN – Market participants had expected Fed Chair Janet Yellen to adopt a decidedly "dovish" tone in her Jackson Hole speech.
However, Yellen presented a balanced assessment of the evidence and theories of labor market slack. While Yellen still sees plenty of labor market slack currently, she left the monetary policy outlook as an open question.
She repeated the notion (also included in the FOMC minutes) that the Fed could firm monetary policy sooner if the economy strengthens more than anticipated, but could also tighten more slowly if the economy disappoints.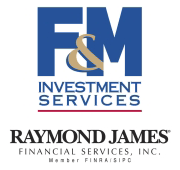 Clarksville, TN – As was widely anticipated, the Federal Open Market Committee tapered another $10 billion from the monthly pace of asset purchases (now at $25 billion, with the program on track to be completed at the end of October).
The Fed provided no additional guidance on short-term interest rates, but repeated that the federal funds rate target would likely remain exceptionally low for "a considerable period" after the asset purchase program ends and that economic conditions will likely warrant a below-normal federal funds rate even as the Fed nears its employment and inflation goals.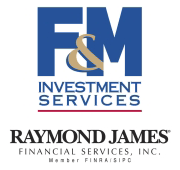 Clarksville, TN – The economic data were mixed. New home sales were much weaker than expected in June, with a sharp downward revision to May (March and April figures were also revised lower) – however, these figures are reported with an enormous level of uncertainty.
Existing home sales improved, with a further increase in the number of homes for sale. Durable goods orders rose moderately, but details showed a lackluster trend in shipments of nondefense capital goods. The Consumer Price Index rose 0.3% (+2.1% y/y), inflated partly by the seasonal adjustment for gasoline (which rose 0.3% before adjustment and +3.3% after adjustment). Ex-food & energy, the CPI edged up 0.1% (+2.0% y/y).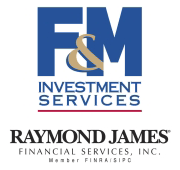 Clarksville, TN – The retail sales and industrial production reports had similar stories – gains in June were disappointing relative to expectations, but figures for April and May were revised higher. These data (which are subject to revision) are consistent with a sharp rebound in economic activity in 2Q14 (following weather–related weakness in 1Q14), but also suggest some loss of momentum heading towards 3Q14.
The Producer Price Index and import price reports showed no appreciable pipeline pressures for inflation.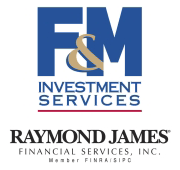 Clarksville, TN – Next week, the economic calendar picks back up. Retail sales are likely to be the highlight, boosted by stronger vehicle sales in June. Ex-autos, sales results for April and May were disappointing – so we'll be on the lookout for a rebound (or possibly some revision to the previous figures).
Industrial production data and residential construction figures have some potential to move the markets – they should point to stronger growth in 2Q14.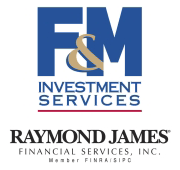 Clarksville, TN – The June Employment Report was stronger than expected. Nonfarm payrolls rose by 288,000 (median forecast: +215,000), with widespread gains across sectors (April and May were revised a net 29,000 higher).
The unemployment fell to 6.1% (from 6.3%), although the employment/population ratio edged up only slightly (to 59.0%, vs. 58.9% in May and 58.7% a year ago – still suggesting plenty of slack in the labor market). Average hourly earnings rose 0.2% in June, up 2.0% y/y (the CPI rose 2.1% over the 12 months ending in May).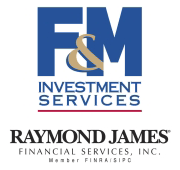 Clarksville, TN – While the markets managed solid gains over the last three months, investors continue to measure their enthusiasm as the U.S. economy maintains a less-than-robust growth trend heading into the second half of the year.
After a hesitant start to 2014, the markets gained momentum as the winter doldrums gave way to slow spring growth. But ever-present concerns over the Fed's imminent move to wind down its quantitative easing program and eventually raise rates again have kept stock market euphoria at bay.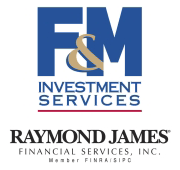 Clarksville, TN – GDP growth was revised to a -2.9% annual rate in the third estimate for 1Q14 (vs. -1.0% in the 2nd estimate and +0.1% in the advance estimate).
Prior estimates showed that a slower rate of inventory accumulation and a wider trade deficit subtracted considerably from overall growth – the third estimate showed a somewhat larger subtraction of 3.2 percentage points from the headline GDP growth figure (Domestic Final Sales, GDP less net exports and the change in inventories, rose at a 0.3% annual rate).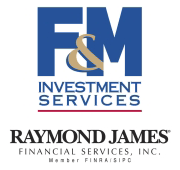 Clarksville, TN – As expected, the Federal Open Market Committee left short-term interest rates unchanged, reaffirmed its forward guidance on the federal funds target rate, and trimmed another $10 billion from the monthly pace of asset purchases (to $35 billion starting in July). In the Summary of Economic Projections, Fed officials lowered their projections for 2014 GDP growth.
However, that was due entirely to the reported decline in 1Q14 GDP. Implicitly, Fed officials are expecting a 3.1% to 3.4% average pace of GDP growth in the final three quarters of 2014. The forecasts ranges for GDP growth in 2015 and 2016 were the same as the ones made in March.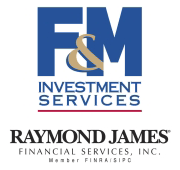 Clarksville, TN – Developments in Iraq sent oil prices higher and undermined stock market sentiment. Note that oil price shocks are viewed as a restrain on economic growth rather than a catalyst for a higher underlying trend in inflation (as opposed to the 1970s, when they quickly fed through to wage inflation).
Iraq is one more concern to be added to the list of worries for the second half of the year. The stock market often climbs "a wall of worry," but sometimes the wall wins.