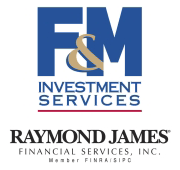 Clarksville, TN – The economic data were generally on the strong side of expectations. Retail sales rose 0.6% in June (median forecast: +0.2%), but figures for April and May were revised down (still a strong quarter).
Industrial production rose 0.6%, but that largely reflected a rebound in auto output (which had fallen in May). Ex-autos, manufacturing output was flat (-0.2% y/y, consistent with a soft patch, not a recession).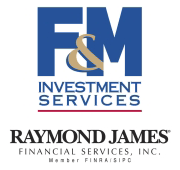 Clarksville, TN – More than 40% of couples recently unveiled that they don't know how much their partner earns. And 1 in 10 couldn't guess within a $25,000 margin of error.
These couples, who share their lives together, have no idea what their total household income is. Yet, the majority of those same couples claim they regularly have open conversations about their finances. There's a disconnect somewhere.
The Couples Retirement Study by Fidelity Investments revealed that many couples could stand to dive a little deeper when it comes to their joint financial lives.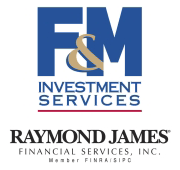 Clarksville, TN – Imagine this. You've spent decades working, saving and planning for your version of the ideal retirement.
But life decides to throw a little kink into your plans. Your company was just acquired, and your boss is now strongly encouraging you to take an early retirement – five years before you're ready.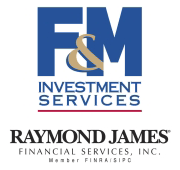 Clarksville, TN – The economic data were mostly on the strong side of expectations. Nonfarm payrolls surprised sharply to the upside in June (+287,000), but that followed a very soft payroll figure for May (revised to +11,000).
The disappointing May number is now seen as an anomaly, but then so was the June figure. Large month-to-month swings in payrolls are unusual, but they do happen occasionally.
The three-month average payroll gain was +147,000, slower than in 1Q16 (+196,000) and 2015 (+221,000).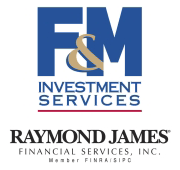 Clarksville, TN – Despite there being no plan for Brexit and expectations of a lengthy and uncertain process of disentanglement from the European Union, stock market fear subsided.
The impact on the U.S. economy of a weaker U.K. is expected to be small, and in some ways may even be positive (lower mortgage rates and greater capital flows to the U.S.). Long-term interest rates remain low.
Bank of England Governor Carney helped things along by suggesting that a rate cut would likely be warranted this summer (the BoE's Monetary Policy Committee will meet on July 14th).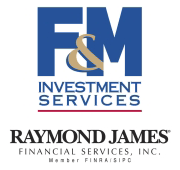 Clarksville, TN – U.S. financial markets spent most of the week pricing in a greater likelihood that the United Kingdom would vote to remain in the European Union.
Oops. The surprise "leave" victory in the U.K. referendum sent markets reeling. Global stock markets fell sharply. The pound plunged (to a 30-year low). Bond yields sank, reflecting a flight to safety.
Still, this wasn't a Lehman-type event. Market participants were simply caught leaning the wrong way. Prime Minister Cameron resigned, effective October, leaving his predecessor a lengthy negotiation with the EU on exit terms.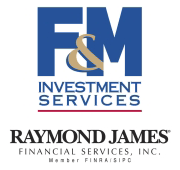 Clarksville, TN – The Federal Open Market Committee left short-term interest rates unchanged, as expected.
In its policy statement, the FOMC noted that "the pace of improvement in the labor market has slowed while growth in economic activity appears to have picked up." At the same time, "growth in household spending has strengthened" and "the drag from net exports appears to have lessened."
The dots in the dot plot drifted a bit lower (that is, expectations of future rate increases become even more gradual).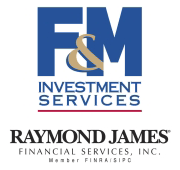 Clarksville, TN – The sharing economy – made up of peer-to-peer, access-driven businesses – is growing up quickly.
Just seven years ago, Airbnb began an online platform connecting people with extra space with travelers looking for a room; now it's a juggernaut recently valued at $25 billion with an average of 425,000 guests per night, 22% more than Hilton Worldwide.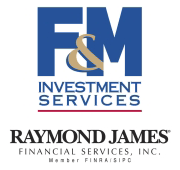 Clarksville, TN – Timing is everything when it comes to taking the right steps toward a secure financial future. For recent grads new to the workforce, it's not always clear what those first steps should be. Most college graduates enter the real world as financial planning rookies. This can be daunting, as your 20s are an important time to lay a foundation for financial stability.
Making smart decisions at this age can have a powerful positive impact on your fiscal future. As the next generation enters the working world, here are 10 tips to get them started on a bright financial future.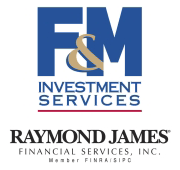 Clarksville, TN – These five topics cover distinct financial-management issues and caregiving plans. Ideally, you will have these conversations with your loved one and that person's financial advisor in the mild decline stage of Alzheimer's, or even before the diagnosis.
If the disease has progressed beyond this period, you—or the designated power of attorney—may need to have these discussions solely with the advisor. It is important for you and the advisor to understand the source and destination of your loved one's finances so you can help when the individual may no longer be able to communicate his or her wishes.