These celebrities' tales are a strong reminder to review your estate plan before it's too late.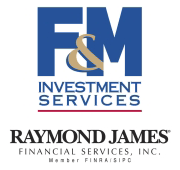 Clarksville, TN – There's a calm comfort that comes with estate planning: a sense that your family will be taken care of after you pass away (hopefully at a ripe old age). Sadly, it doesn't always happen that way.
Skipping regular estate plan reviews can lead to forgotten details, and these can create confusion and havoc for your family – or suck them into a time-consuming court case to iron everything out. Unfortunately, that was the case for these high-profile individuals and their loved ones.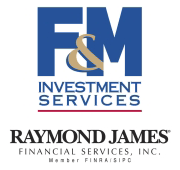 Clarksville, TN – Big-box retailers increasingly push consumers to forget the date on the calendar and purchase back-to-school items, pumpkins and Christmas trees in the same shopping trip. Known as "Christmas Creep," this early arrival of the holidays is a tactic retailers commonly employ in their race against time toward a profitable holiday season.
As much as 30 percent of a store's annual sales can come during the holiday season, according to the National Retail Federation (NRF), the largest retail industry trade association. Stocking holiday merchandise sooner gives retailers a jump on the competition and extends the amount of time consumers have to buy, for good reason.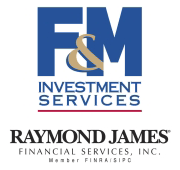 Clarksville, TN – It is early morning as Bob walks outside to check on his chickens.
A good day for eggs, he thinks, approaching the coop.
While some might assume Bob wears overalls and lives on a poultry farm, an increasing number would wonder if he's just like them – going greener in the middle of the city.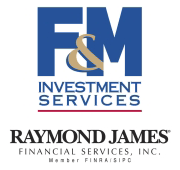 Clarksville, TN – Research shows that 90% of your happiness is determined by your mindset, meaning only 10% is affected by external factors – be that your job, finances or health. It might be hard to believe, but happiness and contentment have as much to do with how you perceive life as anything else.
Whether it's aging, an approaching lifestyle change as retirement nears, or a general waning of zest for life, there's a wealth of research and ideas that suggest a more optimistic outlook is within your reach.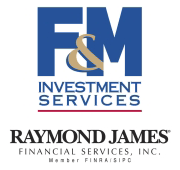 Clarksville, TN – Let's face it: Life is a risk. That's why risk management is a crucial part of a long-term financial plan. When it comes to investments, we're talking diversification and asset allocation. When it comes to your family, health, property and income, we're talking insurance.
But what kind of coverage do you really need? Take a deeper look at four useful types of policies.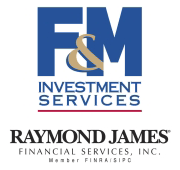 Clarksville, TN – The economic data calendar was thin. December trade figures were roughly in line with expectations. The University of Michigan Consumer Sentiment Index fell in the mid-February estimate.
Stock market investors were encouraged by the prospect for tax cuts following comments by U.S. President Donald Trump. In contrast, the bond market, recognizing that the process for cutting taxes will be contentious and lengthy, is less fearful of a large boost to the federal budget deficit (hence, bond yields have backed down over the past month).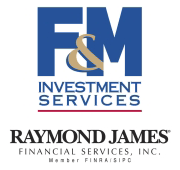 Clarksville, TN – The Federal Open Market Committee left short-term interest rates unchanged, as expected, and tweaked the wording of the policy statement slightly. There were no solid clues as to the timing of the next increase in short-term interest rates, but officials noted the improvement in consumer and business sentiment and seemed a little more confident that inflation "will" increase to the 2% goal.
While January numbers are often suspect due to the magnitude of the seasonal adjustment, the economic data continued to paint a picture of the economy that is in good shape.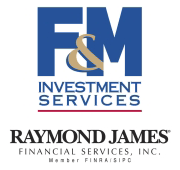 Clarksville, TN – The word "estate" tends to conjure up images of billionaires and aristocrats, but estate planning is not just for the wealthy. It's widely believed that estate planning in one form or another is needed by everyone, and it doesn't need to be sophisticated, complex or costly to help fulfill final wishes and protect assets.
Whether you're a prince or a pauper, refreshing on estate planning basics can help make sure your legacy is left the way you intended.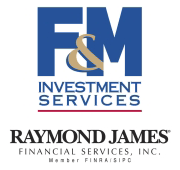 Clarksville, TN – Each quarter, the Raymond James Investment Strategy Committee completes a detailed survey sharing their views on the investment environment, and their responses are the basis for a discussion of key themes and investment implications covered in this quarter's Investment Strategy Quarterly.
Read an overview of the key themes below, or download the entire publication for a more thorough view of the markets and the economy.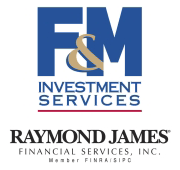 Clarksville, TN – The economic calendar was relatively thin. Small business optimism rose sharply in December. Growth in retail sales was concentrated in autos and gasoline – mixed and generally flat otherwise (with unusual softness in food) – but it was still a relatively good quarter overall.
Department store sales were weak, but that is a long-term trend (not necessarily a sign of consumer weakness). The PPI was largely in line with expectations, reflecting moderate pipeline inflationary pressures (consistent with further Fed rate hikes in the months ahead).