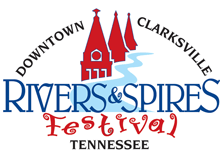 Clarksville, TN – On April 20th-22nd, 2017, the Rivers and Spires Festival held their annual Quilts of the Cumberland Quilt show at the Madison Street United Methodist Church. There was 42 quilts that ranged from traditional quilts to one of a kind art quilts.
This event showed how talented quilters in the area are. The quilts on display were gorgeous.
The quilt show was free and open to the public.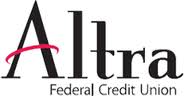 Clarksville, TN – Altra Federal Credit Union will host a free Community Shred Day on Saturday, May 6th, 2017, from 9:00am to 12:00pm at their branch located at 1600 Madison Street Clarksville, TN 37043.
"Altra wants to help you protect your identity. That's why we are partnering with Shred-it to help you safely destroy unwanted, sensitive documents," said Rose Melton, Retail Market Manager for Altra Federal Credit Union.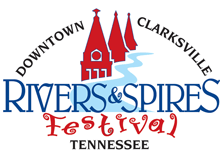 Clarksville, TN – The 15th annual Rivers and Spires Festival kicks off tonight, Thursday, April 20th, in Downtown Clarksville Tennessee from 5:00pm until 10:00pm. Chase & Ovation will headline the Public Square Stage tonight performing the music of Prince.
Rivers and Spires is an event for the whole family featuring children's activities, arts vendors, a car show, military exhibits, shopping and so much more. Those that attend will have five stages of live entertainment with over 100 performers to enjoy during the three day event.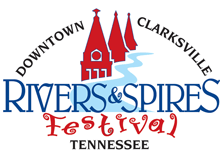 Clarksville, TN – Rivers and Spires Festival's award winning Quilts of the Cumberland event begins Thursday, April 20th at the Madison Street United Methodist Church at 5:00pm. There will be quilts of different shapes and sizes on display to the public.
The quilts will be on display all three days of Rivers and Spires, April 20th through the April 22nd. This exhibit gives people the chance to view a variety of quilts from traditional to one of a kind art quilts by local artisans.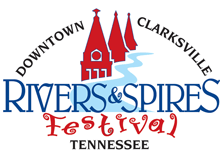 Clarksville, TN – On April 20th-22nd, 2017, the 15th Rivers & Spires Festival will be held April 20th-22nd, 2017 in historic downtown Clarksville Tennessee.
Admission and entertainment at the Festival are free and open to the public.
The following streets will be closed for the Rivers & Spires Festival in downtown Clarksville.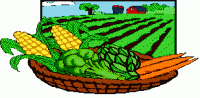 Clarksville, TN – Garden of Hope in Clarksville, TN is now accepting applications for plots at both sites. Vegetables aren't the only things that grow in the Garden of Hope in Clarksville. Hope grows there too.
The mission of the program is to grow and distribute fresh produce to local food banks and help feed hungry people in our community. Giving gardens like the Garden of Hope provides local residents opportunities to make a difference and connect to the environment.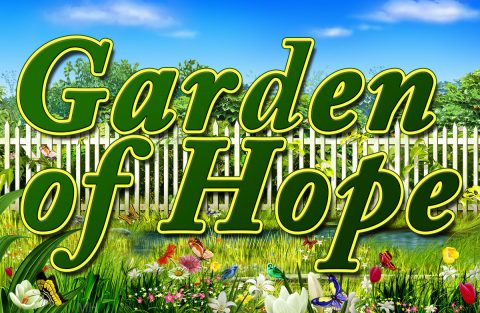 [Read more]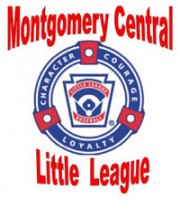 Cunningham, TN – The Montgomery Central Little League is holding registration for the 2016 season. Kids ages 4-15 years old can be registered for Baseball and Girls Softball.
Games will be held at the new RichEllen Park located at 1466 Highway 149.
You can register online now. If you register today, February 10th, 2017 you will receive a $5.00 discount.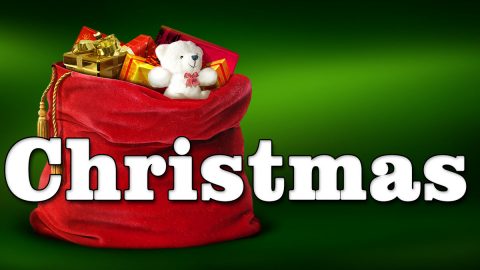 Clarksville, TN – Nothing ushers in Christmas like the music of George Frideric Handel's The Messiah, prophetic scripture of the promised One set to music in 1741.
And though the composition was originally performed for Easter in 1742, the music has become a steadfast Christmas tradition for symphonies and choirs around the globe.
[Read more]
Mayor Kim McMillan greets passengers, CTS staff during fun ride
Clarksville, TN – For Clarksville Mayor Kim McMillan, the Spooky Special is a happy place.
Riding the custom-decorated bus on the Hilldale route Saturday, she sang "The Wheels on the Bus" with a toddler, cheerfully helped passengers in wheel chairs navigate the bus aisle, and greeted each Clarksville Transit System rider and employee with a big smile – all while sporting a really classy pirate costume.

Clarksville, TN – Laying Low is back for its sixth installment to benefit the Customs House Museum and Cultural Center on Saturday, October 8th. This laid-back annual fundraiser begins at 5:00pm with festivities lasting into the evening.
This fun fall evening features beer, games, and live music in a festival atmosphere. This year's event takes place at Daffodil Hill, 2100 Madison Street.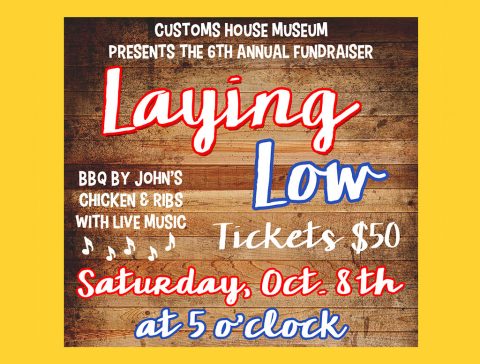 [Read more]