Clarksville, TN – Clarksville unveiled its 21st public art piece this month. Twelve of the pieces – at least – are in a proximity that's easily walkable within the city's downtown core.
Murals, sculptures, fountains, and flames are among the art pieces you'll see showcased along city streets, urban trails, buildings and throughout the campus of Austin Peay State University, which is adjacent to downtown. Many of the works were designed or created by Clarksville artists.
Severe winter weather, flu disrupting blood donations

Nashville, TN – Winter storms and the flu don't just mean a lot of people are missing work and school – it also means they can't keep their American Red Cross blood and platelet donation appointments.
The Red Cross is urging healthy donors of all blood types to roll up a sleeve to help maintain the blood supply for patients in need.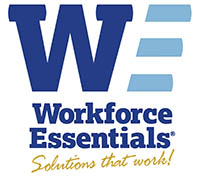 Clarksville, TN – Workforce Essentials Board of Directors announced the promotion of Natalie McLimore to Vice President of Family Services for Workforce Essentials.
Natalie joined the company in 2004 as a TANF Employment Career Specialist in Montgomery County and quickly rose to supervisory and management positions. Serving as the Program Director for the past six years, her hard work and dedication to performance accountability and continuous improvement has helped Workforce Essentials build an award winning program in 36 counties serving Middle and West Tennessee.
Severe Winter Weather forces Blood Drive Cancellations causing Thousands of Donations to go Uncollected

Nashville, TN – This January, National Blood Donor Month, the American Red Cross has an urgent need for blood and platelet donors of all blood types to make an appointment to give now and help address a winter blood donation shortage.
Clarksville, TN – Area vocalists are invited to sing in a community choir presentation of the Christmas portion of Handel's Messiah at Madison Street United Methodist Church on Sunday, December 17th, 2017 at 7:00pm.
The event is free and open to the public.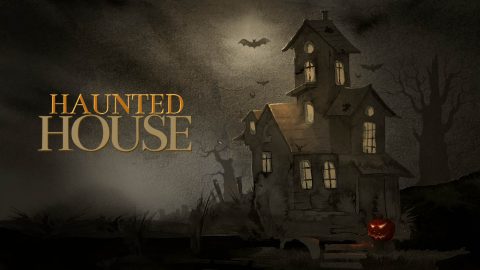 Clarksville, TN – Warner Haunts, producers of Devils Dungeon and Haunted Hell Nashville, has returned with Haunted Hell Clarksville, now in its 3rd year at 770 Madison Street.
"This is our third year here, and it just keeps growing and getting busier and busier," Tony Warner said. "This year, we've added about a half-dozen new scenes that we didn't have before. We brought back the fan favorites, but they'll find a lot of different areas, so it's a little bigger than last year."

Clarksville, TN – The USS LST-325, 328-foot-long landing ship tank, will arrive in Clarksville on Wednesday, September 6th, 2017. The ship's arrival in Clarksville is one of the many activities that are part of Visit Clarksville's Welcome Home Veterans Celebration.
The LST-325 will be open for tours beginning at 9:00a.m. on Thursday, September 7th through 5:00pm Friday, September 15th. The LST will depart from Clarksville on Saturday, September 16th, 2017.

Clarksville, TN – Clarksville's third annual Welcome Home Veterans parade is scheduled for Saturday, September 16th, 2017 at 10:00am in historic downtown.
"Originally created to honor Vietnam Veterans, the parade now a tribute by Vietnam Veterans to all American Heroes. This is a day for families, friends and all citizens to salute the service and sacrifices made by America's Military," said Visit Clarksville Board Chairman Jerry Allbert.

Clarksville, TN – Individuals may order a 3′ x 5′ United States flag in honor, in memory or as a tribute to a loved one as part of Clarksville's upcoming Welcome Home Veterans Celebration, September 13th-17th, 2017. All flags will be displayed in the Field of Honor – Veterans Tribute at Beachaven Vineyards and Winery, 1100 Dunlop Lane, September 14th-17th.
Clarksville Mayor, Parks Director to discuss project with neighbors
Clarksville, TN – Clarksville Mayor Kim McMillan and Parks Director Jennifer Letourneau will meet with neighbors from around the proposed Urban Wilderness park in Midtown Clarksville to discuss the project.
The City officials will make a brief remarks and then take questions and comments about the proposal. The meeting, sponsored by neighborhood organizations, will be at 6:30pm, Tuesday, August 22nd, 2017 at Hilldale Methodist Church.