Clarksville Mayor, Parks Director to discuss project with neighbors
Clarksville, TN – Clarksville Mayor Kim McMillan and Parks Director Jennifer Letourneau will meet with neighbors from around the proposed Urban Wilderness park in Midtown Clarksville to discuss the project.
The City officials will make a brief remarks and then take questions and comments about the proposal. The meeting, sponsored by neighborhood organizations, will be at 6:30pm, Tuesday, August 22nd, 2017 at Hilldale Methodist Church.
Natural recreation area envisioned in heart of the Clarksville
Clarksville, TN – Clarksville Mayor Kim McMillan's 2018 budget, approved Monday by the Clarksville City Council, includes $450,000 to acquire a unique tract of land in the heart of Clarksville to be preserved as an Urban Wilderness.
The Clarksville Urban Wilderness would be on rugged land that lies between Madison Street and the Red River off of Tanglewood Drive. It includes dense vegetation, steep ravines, primitive trails, and a stream with a waterfall.
Residents can build, learn to use natural irrigation system
Clarksville, TN – Using a rain barrel to harvest rainwater for irrigation of household plants and backyard gardens can improve the environment and help homeowners save money.
The City of Clarksville and Montgomery County will sponsor a Rain Barrel Workshop to assist local residents in building a rain barrel and learning how to use it.

Clarksville, TN – Visit Clarksville, in conjunction with the Montgomery County Veterans Coalition, is proud to host its third annual Welcome Home Veterans event September 13th-17th, 2017.
Multiple activities will be happening during the five-day period to celebrate and honor veterans, with an emphasis on Vietnam veterans.

Montgomery County, TN – Burt Elementary School has received a $5,000 Lowe's Toolbox for Education grant for their outdoor classroom project. This grant and support from Lowe's on Madison Street is providing students with life lessons that connect with their curriculum.
"The inspiration for implementing these gardens at Burt developed from our desire to create an outdoor space that would allow hands-on learning opportunities for our students who might otherwise never have a chance to dig in the dirt, plant a seed, and watch it grow," stated Haven Bowles, school counselor and co-coordinator of the outdoor learning space.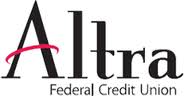 Clarksville, TN – Gail Fielder brings 11 years of lending experience to Altra Federal Credit Union. She was recently a Branch Manager at Ascend Federal Credit Union in Nashville, TN.
"We are pleased to have Gail Fielder as our Office Manager in our Clarksville office at Madison Street," said Dan Schwaab, Regional Vice President for Altra Federal Credit Union. "Her experience and passion will be an asset our members."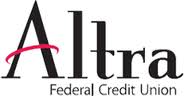 Clarksville, TN – Altra Federal Credit Union is pleased to announce the promotion of Rose Melton from Office Manager to Retail Market Manager. Melton has worked for Altra since 2007.
"Rose has done an exceptional job servicing our members in the Clarksville area," said Dan Schwaab, Regional Vice President for Altra Federal Credit Union.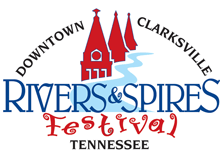 Clarksville, TN – On April 20th-22nd, 2017, the Rivers and Spires Festival held their annual Quilts of the Cumberland Quilt show at the Madison Street United Methodist Church. There was 42 quilts that ranged from traditional quilts to one of a kind art quilts.
This event showed how talented quilters in the area are. The quilts on display were gorgeous.
The quilt show was free and open to the public.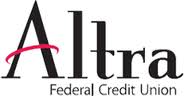 Clarksville, TN – Altra Federal Credit Union will host a free Community Shred Day on Saturday, May 6th, 2017, from 9:00am to 12:00pm at their branch located at 1600 Madison Street Clarksville, TN 37043.
"Altra wants to help you protect your identity. That's why we are partnering with Shred-it to help you safely destroy unwanted, sensitive documents," said Rose Melton, Retail Market Manager for Altra Federal Credit Union.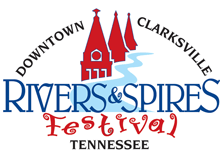 Clarksville, TN – The 15th annual Rivers and Spires Festival kicks off tonight, Thursday, April 20th, in Downtown Clarksville Tennessee from 5:00pm until 10:00pm. Chase & Ovation will headline the Public Square Stage tonight performing the music of Prince.
Rivers and Spires is an event for the whole family featuring children's activities, arts vendors, a car show, military exhibits, shopping and so much more. Those that attend will have five stages of live entertainment with over 100 performers to enjoy during the three day event.