APSU

Clarksville, TN – The mentors at APSU Governor's School of Computational Physics floated an idea – use duct tape and PVC pipe to build a boat that could carry two people across a pool.
Lili Swann and Ward Jaeger accepted the challenge and succeeded.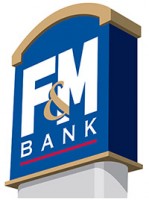 Clarksville, TN – During a 12-month period when Montgomery County's total bank deposits jumped by $175.8 million, F&M Bank remained in the top position among FDIC-insured banks with a 19.01% market share. It is the 14th consecutive year that F&M has maintained its market-leading ranking.
The fact that seven of the 11 Montgomery County banks have 10% or more of deposit market share underscores the extraordinary competitiveness within the market.
The updated market share reports – recently posted on the FDIC website – are based on federally insured deposits of banks and thrifts through June 30th, 2017.

Clarksville, TN – For the past four years, Austin Peay State University senior music education and music performance double major Garrett Coscolluela has spent one weekend in August marching on the field of Lucas Oil Stadium in Indianapolis, Indiana.
But it wasn't until this past August — in his final trip to the home of the NFL's Indianapolis Colts — that Coscolluela had the hardware to prove he was among the best in what's considered the major leagues of marching band performance.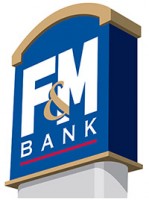 Hendersonville, TX – F&M Bank has been providing financial services in Hendersonville since 2008. Beginning January 17th, the Middle Tennessee-rooted bank is taking an ambitious step forward in Sumner County by opening a new 10,000 square foot office in the heart of Hendersonville's Indian Lake commercial district.
The spacious new facility, located at 221 Indian Lake Boulevard, replaces the bank's former quarters at 100 Bluegrass Commons. The new office will accommodate F&M's growing banking and mortgage staff and will provide customers with a dedicated mortgage services entrance.

Clarksville, TN – As a young person, Lynn Von Hagen dreamed of working with animals. She donated to conservation groups and gave her time and talents to Freedom Farm Animal Sanctuary, a domestic animal rescue organization in Hendersonvillem TN.
However, as is the case for many people, Von Hagen was forced to postpone her dreams of pursuing studies in zoology, ecology and animal biology and concentrate on earning a living.

Clarksville, TN – Twenty-seven Austin Peay State University students were recently selected for inclusion in Who's Who Among Students in American Universities and Colleges for the 2015-2016 academic year.
These 27 individuals will be officially recognized at the Student Organization and Leader Awards on April 13th, at APSU.

Hendersonville, TN – F&M Bank has announced plans to construct a new 10,000 sq. ft. facility at 221 Indian Lake Boulevard in Hendersonville Tennessee.
In September 2008, F&M Mortgage Services opened at 100 Bluegrass Commons Boulevard, which was quickly followed in the spring of 2009 with the addition of banking services at the same location.
Leading Fast Casual Pizza Chain Opens New Clarksville Location

Clarksville, TN – Starting Friday, June 12th, Clarksville residents can enjoy fresh, fast, personal pizza at Nashville's newest Pie Five, located at 108 Morris Road in the Gateway Commons shopping center.
Pizza-loving Tennesseans will have the chance to build their own pizza or try one of Pie Five's delicious signature pies—all made to order and baked in less than five minutes.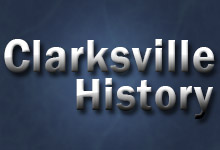 Clarksville, TN – If you look hard enough, it is not difficult to find a rather cynical analysis of recorded history. For example, "The past actually happened. History is what someone took the time to write down," says writer and comedian, Whitney A. Brown.
Or there is American writer and Civil War veteran, Ambrose Bierce, who chimed in with, "God alone knows the future, but only a historian can alter the past."
Yet, despite these opinions and the imperfections they reveal concerning the whole endeavor of unearthing information about the past, it is a still considered a noble one.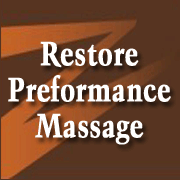 Clarksville, TN – Russ Shemberger, a licensed sports massage therapist at Restore Performance Massage on Madison Street in Clarksville, placed second in his age group at the sixth annual Alpha Delta Pi Sprint Triathlon held Sunday, April 6th at Middle Tennessee State University in Murfreesboro, Tennessee.
Shemberger finished the 300-meter swim, 10-mile bike and 3.1-mile run in a total time of 1:02.25 and placed second in his age group (male 45-49).