Clarksville, TN – Tia Jones, a communication student at Austin Peay State University was in Germany, serving her country in the U.S. Army, when her past finally caught up to her.
A native of Goldsboro, North Carolina, Jones grew up in a self-described broken home. Raised by her mother, Jones did not meet her biological father during her early years, and in his absence, a six-year-old Jones found suffering as the victim of sexual assault at the hands of her mother's boyfriend.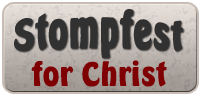 Clarksville, TN – It's back! Stompfest for christ! Clarksville and the surrounding areas are welcome to come out and enjoy live music and entertainment on Saturday September the 28th at the APSU Clement Auditorium.
Several churches will use their god given talents to lift up the name of Jesus through various means of entertainment.
The 99th Meeting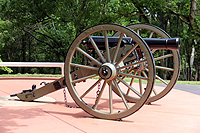 Clarksville, TN – The next meeting of the Clarksville (TN) Civil War Roundtable will be on Wednesday, June 20th at the Bone & Joint Center, 980 Professional Park Drive, right across the street from Gateway Hospital. This is just off Dunlop Lane and Holiday Drive and only a few minutes east of Governor's Square mall. The meeting begins at 7:00pm and is always open to the public. Members please bring a friend or two – new recruits are always welcomed.
The meetings topis is "Onward Southern Soldiers: Religion In The Army of Tennessee" [Read more]
Written by Brother Shepherd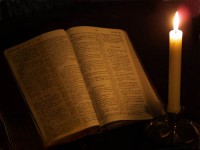 In the summer of 1986, I was invited to an Evangelistic Conference in Amsterdam, Holland sponsored by the Billy Graham Association. There was about 8,000 Evangelists from all over the world there. One of the things that stood out to me was the importance that was put on THE WORD OF GOD.
One of the affirmations we were asked to affirm was this, "We confess Jesus Christ as God, our Lord and Savior, who is revealed in the Bible, which is the infallible word of God." [Read more]
Written by Brother Shepherd
Thanksgiving is just a few days away and I thought it would be good if we could read some verses that talk about giving thanks. The 136th Psalms is a giving thanks Psalms.
It reads in the KJV, "16 To him which led his people through the wilderness: for his mercy endureth for ever.
17 To him which smote great kings: for his mercy endureth for ever: [Read more]
Written by Brother Shepherd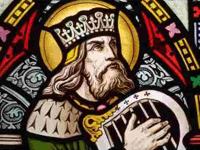 I've been reading in the Psalms here lately and I wanted to share a few verses from some of them today. In the 120th Psalms verse 1 it reads in the KJV, "A Song of degrees. In my distress I cried unto the LORD, and he heard me."
Here we find King David in deep distress, but when he prayed he knew God heard him. I find comfort in that verse knowing that when I pray God hears me and when you pray God hears it. [Read more]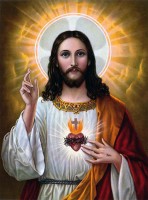 Because of some recent deaths of some friends, my thoughts have been about Heaven. In the book of John Chapter 14, verses 1-6, it reads John 14:1-6
NKJV
"Let not your heart be troubled; you believe in God, believe also in Me.
2 In My Father's house are many mansions; if it were not so, I would have told you. I go to prepare a place for you.
3 And if I go and prepare a place for you, I will come again and receive you to Myself; that where I am, there you may be also. [Read more]
Written by Brother Shepherd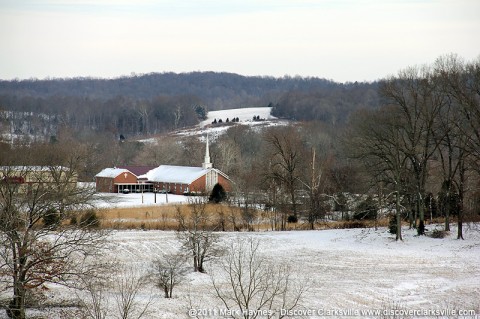 Winter can be a drab time of the year, the leafs have left the trees, the grass has died, no crops in the fields. It is as nature has left and gone south.
Some times we fell all alone. That's kind of the way I fell today. I'm setting on the couch, Hersey, our dog, is sleeping here with me. The TV is off. All is quit I fell like the world has stop and let me off.
Winter can be a time to be hopeful because we know that summer is coming, it always has and it always will. [Read more]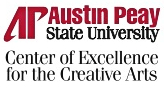 Clarksville, TN – William Edmondson, a humble stone carver and the son of slaves, died quietly after years of declining health. He was buried in an unmarked grave in Nashville.
It was an ironic fate, given that Edmondson spent years carving elaborate headstones for cemeteries around middle Tennessee. The eccentric artist believed that God commanded him to sculpt the shapes out of limestone, and after a few years, he began adding statues of biblical characters, people and animals to his body of work. His sculptures caught the eyes of several prominent art critics and in 1937, Edmondson became the first African-American artist to have a solo show of his work at the Museum of Modern Art in New York City.
Were you ever afraid of the darkness when you were a child?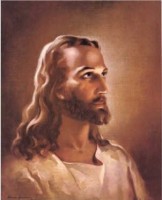 In 1939 my Dad built a house in the Woodlawn Community. I was 4 years old at that time and my room was upstairs. I can remember lying in bed at night and because we had no air conditioning the windows were open and I could hear the sounds of the night.
There wasn't much traffic on the road and the night owls and bobcats would scare me and I thought something bad was going to get me, but when Mama would come and turn on my light the darkness would flee and I could see that I was safe. [Read more]