Clarksville, TN – Austin Peay State University, which turned 90 in April, experienced another big year, with new buildings and programs transforming the campus over the last 12 months.
Women's volleyball and men's football electrified the community this fall, and in August, thousands of people cheered as the afternoon sky went dark for nearly two minutes. As this 90th year comes to an end, here are some of the major stories that came out of Austin Peay in 2017.

Clarksville, TN – This spring, Austin Peay State University will launch its first executive education program, providing working professionals with the training and credentials they need to enhance and elevate their careers.
As part of this historic new push, the University is transforming the 13,000-square-foot 317 College Street facility (formerly the Jenkins and Wynne Honda Building) into an executive education building.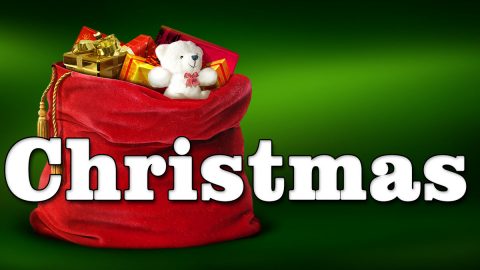 Clarksville, TN – It was a beautiful night Saturday for the 58th Annual Clarksville Christmas Parade in Downtown Clarksville. People lined the streets waiting for the start of the parade. Children were excited in anticipation of seeing the floats and Santa Claus.
Austin Peay head football coach Will Healy was the grand marshal. The theme was "Christmas Around the World".
Deadline to register for 58th annual event is Wednesday, November 29th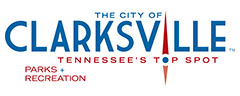 Clarksville, TN – Be a part of a Clarksville tradition by participating in this year's annual Christmas parade, hosted by the City of Clarksville and Montgomery County Government.
This night-time, lighted Christmas parade is scheduled for 5:00pm Saturday, December 2nd in downtown Clarksville.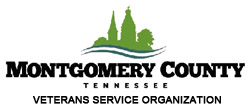 Montgomery County, TN – Dozens of entries in Clarksville-Montgomery County's annual Veterans Day Parade made their way through the streets of downtown Saturday, as hundreds lined up along the route to show respect and appreciation for our community's veterans.
A pre-parade presentation on the steps of the courthouse featured speeches by Clarksville Mayor Kim McMillan, and Montgomery County Mayor Jim Durrett, as well as the keynote speech by this year's Parade Grand Marshall CW3 John Clement, U.S. Army Ret.

Clarksville, TN – When John Morgan says he grew up on the Austin Peay State University campus, he's not talking metaphorically. His father, Joe Morgan, served as the University's fourth president, and during those years, the family lived in the historic Archwood Home on College Street.
John literally grew up at Austin Peay, and after earning his degree from the University, he continued to think of the campus as his home.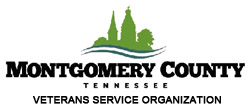 Montgomery County, TN – The Clarksville-Montgomery County Veterans Day Parade will take place on Saturday, November 11th, 2017 with pre-parade ceremonies set for 9:00am in front of the historic courthouse (south side) on Third Street in downtown Clarksville.
Keynote speaker is Army retired Chief Warrant Officer 3 John Clement, who currently serves as the Field Representative for Congressman Marsha Blackburn representing the 7th Congressional district of Tennessee.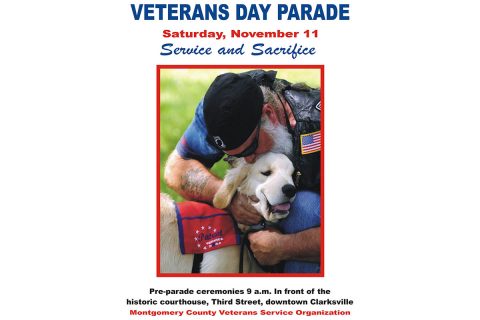 [Read more]

Clarksville, TN – Last February, the Austin Peay State University Office of University Advancement relocated to 318 College Street, marking the beginning of APSU's expansion into downtown Clarksville.
At 2:00pm, on Friday, October 6th, 2017 the University will officially celebrate this milestone with a ribbon-cutting ceremony for the campus' new Jenkins Building, home of University Advancement. The ceremony will take place at 416 College Street.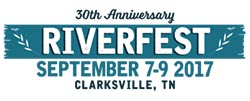 Clarksville, TN – Sunny and pleasant weather is forecast Thursday through Saturday for Clarksville's Riverfest Celebration, offering a welcome change from last week's storms and flooding.
Heavy rains swept through Clarksville early Friday, pushing the Cumberland River to flood stage, covering McGregor Park's two outdoor stages and forcing Clarksville Parks and Recreation to close the park.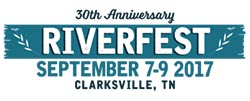 Clarksville, TN – Join the City of Clarksville and Budweiser along the banks of the Cumberland River to celebrate Clarksville's river heritage and the 30th anniversary of the annual Riverfest Celebration, September 7th-9th, 2017.
This free, three-day music and arts festival features three stages of diverse local and nationally known entertainers and cultural groups, plus delicious food and fun for the entire family.