Clarksville Parks and Recreation Department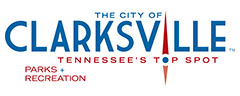 Clarksville, TN – Spring Break is near and Clarksville Parks and Recreation is offering a wide variety of fun activities for you to enjoy while school is out.
Some of the activities are: Tumbling Camp, Basketball Frenzy, and Spring Break Camp.
Clarksville Parks and Recreation Department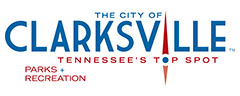 Clarksville, TN – Clarksville Parks and Recreation's New Providence Pool, the only public indoor pool in the City of Clarksville, opens for its fall and winter indoor season on Monday, October 1st, 2018.
New Providence Pool is at 168 Cunningham Lane, off Fort Campbell Boulevard.

Clarksville, TN – The Roxy Regional Theatre is heading west "where the wind comes sweepin' down the plain" to close out Season 35 of live professional theatre on the corner of Franklin and First.
Legends Bank presents Rodgers and Hammerstein's masterpiece "Oklahoma!" at the Roxy Regional Theatre, beginning Friday, July 27th, at 8:00pm. In keeping with the theatre's traditional pay-what-you-can opening night, all tickets not pre-sold at the regular ticket price will go on sale at 7:30pm that evening for a $5.00 minimum donation.

Clarksville, TN – The Clarksville Area Chamber of Commerce honored an outstanding Clarksville-Montgomery County entrepreneur on April 10th with the inaugural GrowCo Excellence In Entrepreneurship Award.
The award is in place to recognize a Chamber member business that has excelled in entrepreneurship.
Clarksville, TN – Clarksville's only family owned and operated grocery store, Hilltop Supermarket, is celebrating their 50th Anniversary. They are having bargains all week long to give thanks to the community that has supported them over the years.
In 1967, Wayne Hall opened the original Hilltop Supermarket, in a 4,000 square-feet building, with 13 employees across the street. Bursting at the seams, Hilltop moved to it's current location into a brand new 12,000 square foot store and now had a staff of 30 employees.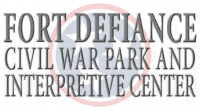 Clarksville, TN – Learn more about Clarksville's Fort Defiance as members of the Austin Peay State University History Club present new research related to the historical site at the fort's newest event, "Fresh Research, New Discoveries" on Saturday, May 27th, 2017.
Presentations will take place from 2:00pm until 4:00pm at the Fort Defiance Interpretive Center, 120 Duncan Street.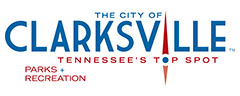 Clarksville, TN – Clarksville Mayor Kim McMillan is excited to invite young people in the Clarksville community to a summer program filled with free food and fun activities designed to help young people fight the summertime blues and boredom.
The fifth season of the Mayor's Summer Night Lights program will kick off June 5th with 5-on-5 basketball tournaments and continue at various locations throughout the summer with DJs, athletic competitions, arts and crafts, local music performances and even a step show featuring fraternities and sororities from Austin Peay State University.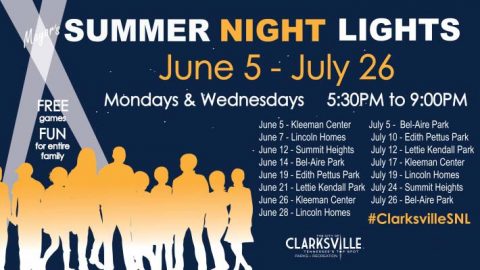 [Read more]

Clarksville, TN – Dr. Amanda Walker, director of career services at Austin Peay State University, was appointed vice president of the Nashville Area Career Fair Consortium's (NACFC) Board of Directors on Wednesday, May 3rd, 2017.
Walker served as event chair for the 2017 Nashville Area Career Fair.

Clarksville, TN – To anyone who has ever had a dream and dared to try and make that dream a reality, no matter what the obstacle, the Roxy Regional Theatre has just the show for you. Jeff Bowen and Hunter Bell's unique, unusually named hit musical comedy [title of show] comes to the corner of Franklin and First in Historic Downtown Clarksville, April 28th – May 13th.
A hilarious musical about a musical by people who write musicals, this Tony Award-nominated one-act centers on two struggling writers, Jeff and Hunter, who are desperate to get a piece into the New York Musical Theatre Festival. The only problem is they have no ideas … and the submission deadline is a mere three weeks away.
[Read more]

Clarksville, TN – April is Adult Learn-to-Swim Awareness month and Clarksville Parks and Recreation is excited to offer four sessions of free swim lessons to any interested adult ages 18 years of age and older.
Learning to swim can save a life.