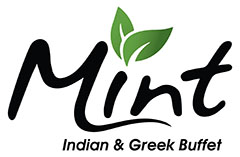 Clarksville, TN – On Tuesday, March 14th, 2017 the Mint Indian & Greek Buffet restaurant on Fort Campbell Boulevard will hold it's grand opening at 11:00am.
Mint Indian & Greek Buffet features one of the largest buffet lines in Clarksville-Montgomery County, with a wide selection of Indian and Greek cuisines; including all you can eat Gyros, and their signature lamb pizza!

Montgomery County, TN – The Customs House Museum & Cultural Center is the first organization of 2017 to celebrate their Clarksville-Montgomery County Green Certification.
Montgomery County Mayor Jim Durrett, City of Clarksville Mayor Kim McMillan, Chamber of Commerce Director Melinda Shepard, several CMC Green Certification Steering Committee Members and several Museum Board Members attended their green ribbon cutting.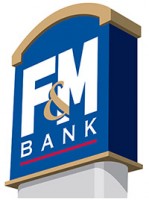 Hendersonville, TX – F&M Bank has been providing financial services in Hendersonville since 2008. Beginning January 17th, the Middle Tennessee-rooted bank is taking an ambitious step forward in Sumner County by opening a new 10,000 square foot office in the heart of Hendersonville's Indian Lake commercial district.
The spacious new facility, located at 221 Indian Lake Boulevard, replaces the bank's former quarters at 100 Bluegrass Commons. The new office will accommodate F&M's growing banking and mortgage staff and will provide customers with a dedicated mortgage services entrance.

Clarksville, TN – Rusken Packaging, Inc. announces the purchase of Clarksville-owned Cougar Packaging. All employees will continue with the new company, and former Cougar owners Gerri and Larry Wallace will continue in their roles for six months to ensure a smooth transition.
Rusken Packaging, a private, family-owned, $130 million company, manufactures corrugated cardboard boxes used for shipping.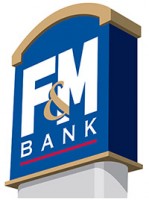 Clarksville, TN – For the 13th consecutive year, F&M Bank holds the top position in Montgomery County's market share of deposits, according to the FDIC annual summary of insured deposits published last Friday (September 30th). F&M also retained its top position in Stewart County, a ranking it achieved in 2015.
Annual market share reports are based on FDIC-insured deposits of banks and thrifts through June 30th, and includes 11 financial institutions in Montgomery County and three in Stewart County.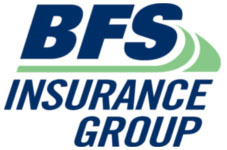 Clarksville, TN – BFS Insurance Group has been designated as one of the top independent insurance agencies in the United States in the Independent Insurance Agents & Brokers of America (IIABA or the Big "I") "Best Practices" Study Group for 2016.
Every year, IIABA and Reagan Consulting, an Atlanta-based management consulting firm, join forces to study the country's leading agencies in six revenue categories. The agencies are selected through a comprehensive nomination and qualifying process and submit extensive financial and operational data for review.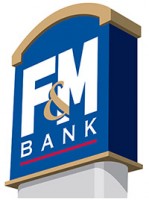 Clarksville, TN – F&M Bank is pleased to announce the rollout of its new CardValet® program for cardholders who want to manage their debit card through their mobile devices.
With the new F&M CardValet Mobile App, customers can control card spending on the go.
It is simple, download CardValet from Google Play™ or the App StoreSM and immediately begin enjoying it's features.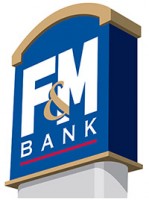 Clarksville, TN – F&M Bank was the first Mortgage lender in Tennessee approved to offer the Tennessee Housing Development Agency's (THDA) "Take Credit" program. Take Credit is a Mortgage Credit Certificate (MCC) program authorized by Congress in the 1984 Tax Reform Act.
A MCC is a not loan, it is applied for with a mortgage and permits eligible homebuyers to take a federal tax credit up to $2,000 maximum per year based on the mortgage interest paid by the homebuyer.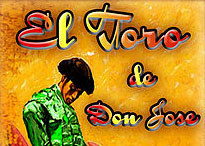 Clarksville, TN – El Toro de Don Jose at 1200 Fort Campbell Boulevard has the best Mexican food I've ever eaten. Picture taco shells that are so thin, so crisp, so light that they wrap perfectly around a hefty portion of meat, cheese, and lettuce. Add some sour cream, beans and rice and you have a perfect meal.
One person I know actually ate there eight times in one week at El Toro. Why? Because everything he tried was perfection. According to this faithful customer, the fajitas are great–either steak, chicken or shrimp. He says they are the best in Tennessee and he's eaten Mexican food from Memphis to Knoxville and no one else can touch them.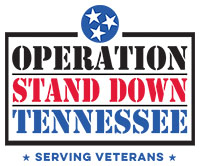 Clarksville, TN – Operation Stand Down Tennessee, located at 400 Madison Street next to Habitat for Humanity ReStore, is a military to civilian transition support program for veterans and their families.
By calling 931.896.2184 or walking in, veterans and their families can receive employment services, health service and benefits navigation, counseling services, legal consultations coordination, and housing assistance.
Served areas include Cheatham County, Davidson County, Dickson County, Montgomery County, Robertson County, Rutherford County, Sumner County, Trousdale County, Williamson County and Wilson County.