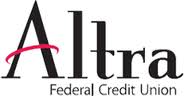 Clarksville, TN – Altra Federal Credit Union is pleased to announce the promotion of Rose Melton from Office Manager to Retail Market Manager. Melton has worked for Altra since 2007.
"Rose has done an exceptional job servicing our members in the Clarksville area," said Dan Schwaab, Regional Vice President for Altra Federal Credit Union.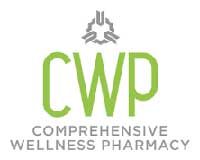 Clarksville, TN – Comprehensive Wellness Pharmacy, a local pharmacy located at 495 Dunlop Lane, is pleased to announce that they are now accepting TennCare.
TennCare is the state of Tennessee's Medicaid program that provides health care for approximately 1.5 million Tennesseans. TennCare is one of the oldest Medicaid managed care programs in the country, having begun on January 1st, 1994.
Specialty retailer brings on-trend furniture and accessories for any style or budget

Plano, TX – At Home Group Inc. (NYSE: HOME) will open its new Clarksville location on May 10th, at 2780 Wilma Rudolph Boulevard.
The home décor superstore will be more than 100,000 square-feet and is Tennessee's 7th location, offering more than 50,000 home items from furniture, rugs, art and housewares to tabletop, patio and seasonal items.

Montgomery County, TN – Mann, Smith & Cummings (MSC) Insurance is the community's latest Clarksville-Montgomery County Green Certified business. Montgomery County Mayor Jim Durrett, Chief of Staff Jeff Truitt, City of Clarksville Chief of Administration Charlie Gentry and Chamber President Melinda Shepard congratulated and thanked the company for their efforts at their green ribbon cutting.

Clarksville, TN – Shiloh Industries is gearing up for new product production in Clarksville-Montgomery County's Corporate Business Park with the first new die cast machine expected to be installed this week.
The company's soon-to-be local plant manager, Gerald Craycraft, met with the Industrial Development Board this week to announce new improvements and new product lines to Shiloh's original plans since purchasing Contech in August 2013.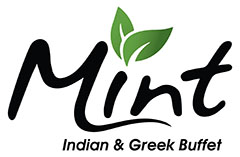 Clarksville, TN – On Monday, March 13th, 2017, Mint Indian & Greek Buffet resturant held their grand opening.
Mint Indian & Greek Buffet is not your typical buffet. The spices, the sauces, and items are robustly cooked and seasoned to perfection.
There are five buffet tables providing a wide selection of Indian and Greek cuisines; including all you can eat Gyros.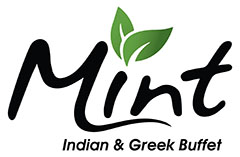 Clarksville, TN – On Tuesday, March 14th, 2017 the Mint Indian & Greek Buffet restaurant on Fort Campbell Boulevard will hold it's grand opening at 11:00am.
Mint Indian & Greek Buffet features one of the largest buffet lines in Clarksville-Montgomery County, with a wide selection of Indian and Greek cuisines; including all you can eat Gyros, and their signature lamb pizza!

Montgomery County, TN – The Customs House Museum & Cultural Center is the first organization of 2017 to celebrate their Clarksville-Montgomery County Green Certification.
Montgomery County Mayor Jim Durrett, City of Clarksville Mayor Kim McMillan, Chamber of Commerce Director Melinda Shepard, several CMC Green Certification Steering Committee Members and several Museum Board Members attended their green ribbon cutting.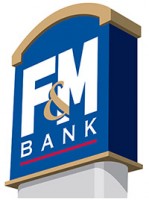 Hendersonville, TX – F&M Bank has been providing financial services in Hendersonville since 2008. Beginning January 17th, the Middle Tennessee-rooted bank is taking an ambitious step forward in Sumner County by opening a new 10,000 square foot office in the heart of Hendersonville's Indian Lake commercial district.
The spacious new facility, located at 221 Indian Lake Boulevard, replaces the bank's former quarters at 100 Bluegrass Commons. The new office will accommodate F&M's growing banking and mortgage staff and will provide customers with a dedicated mortgage services entrance.

Clarksville, TN – Rusken Packaging, Inc. announces the purchase of Clarksville-owned Cougar Packaging. All employees will continue with the new company, and former Cougar owners Gerri and Larry Wallace will continue in their roles for six months to ensure a smooth transition.
Rusken Packaging, a private, family-owned, $130 million company, manufactures corrugated cardboard boxes used for shipping.