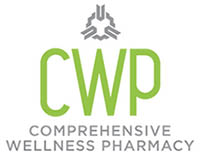 Clarksville, TN – Comprehensive Wellness Pharmacy is proud to be an approved "collector" with a MedSafe receptacle onsite for your convenience for your unused medications. MedSafe is completely anonymous and promotes the well-being of individuals and the Clarksville, TN community.
It is easy to operate and accepts controlled, non-controlled, and over-the-counter medications. MedSafe is also a DEA preferred and approved method of discarding any unused medications. By being a "collector," CWP is an approved DEA registrant, and has applied with the DEA to collect controlled substances from users.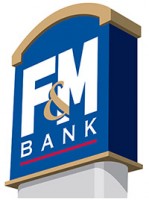 Clarksville, TN – During a 12-month period when Montgomery County's total bank deposits jumped by $175.8 million, F&M Bank remained in the top position among FDIC-insured banks with a 19.01% market share. It is the 14th consecutive year that F&M has maintained its market-leading ranking.
The fact that seven of the 11 Montgomery County banks have 10% or more of deposit market share underscores the extraordinary competitiveness within the market.
The updated market share reports – recently posted on the FDIC website – are based on federally insured deposits of banks and thrifts through June 30th, 2017.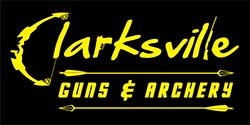 Clarksville, TN – When John McConnell opened Clarksville Guns and Archery, he felt that Clarksville just didn't have the type of store that appealed to him.
"When I went to purchase a gun for my wife, there wasn't a store in the area that catered to the 'new' gun owner, and there was really a lack of customer service," McConnell said. "Not everyone is a gun expert and new customers are who I want to cater to. I want them to become a responsible gun owner."
In 2012, McConnell opened his business with one thing in mind and that was customer service. When you walk into his store on Golf Club Lane, you're greeted by the staff immediately.
Will remain locally owned-and-operated by current owners Sara and Travis Esterby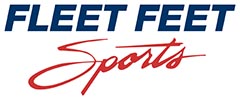 Carrboro, NC – Fleet Feet Sports, the retail leader in building and supporting thriving local running communities, has announced that The Runner's Hub in Clarksville, Tennessee, will become a Fleet Feet Sports franchise location effective immediately.
Husband-and-wife co-owners Sara and Travis Esterby will remain co-owners of the store, which they first opened in 2012.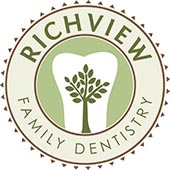 Clarksville, TN – Dr. Wall is pleased to welcome Dr. Sherrill as a full partner at Richview Family Dentistry! Patients, staff, and friends have long known Dr. Nina Sherrill as a vital and innovative part of Richview Family Dentistry, and now we are proud to announce that she has become a partner in our dental practice.
She officially became a partner in January of 2017 and is pleased to take on all of the exciting responsibilities involved in her new position with our practice.
"It has been a dream of mine for nearly a decade to partner with Dr. Wall and help lead this amazing team," said Dr. Sherrill. "Not only am I honored to have this opportunity, but I am also blessed to have such a gifted mentor to help me continue to provide optimal care to my patients."

Clarksville, TN – The Clarksville Area Chamber of Commerce announces its 2017-18 Board of Directors.
Serving as chairman for a one-year term beginning July 1st, is Charlie Koon, Director of Workforce & Economic Development at Workforce Essentials. Koon was named the 2015 Middle Tennessee Workforce Services Employee of the Year by the Tennessee Department of Labor and in 2008 he was named Clarksville's "Citizen of the Year."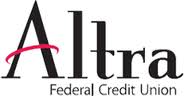 Clarksville, TN – Gail Fielder brings 11 years of lending experience to Altra Federal Credit Union. She was recently a Branch Manager at Ascend Federal Credit Union in Nashville, TN.
"We are pleased to have Gail Fielder as our Office Manager in our Clarksville office at Madison Street," said Dan Schwaab, Regional Vice President for Altra Federal Credit Union. "Her experience and passion will be an asset our members."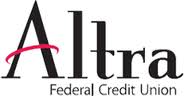 Clarksville, TN – Altra Federal Credit Union is pleased to announce the promotion of Rose Melton from Office Manager to Retail Market Manager. Melton has worked for Altra since 2007.
"Rose has done an exceptional job servicing our members in the Clarksville area," said Dan Schwaab, Regional Vice President for Altra Federal Credit Union.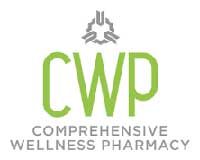 Clarksville, TN – Comprehensive Wellness Pharmacy, a local pharmacy located at 495 Dunlop Lane, is pleased to announce that they are now accepting TennCare.
TennCare is the state of Tennessee's Medicaid program that provides health care for approximately 1.5 million Tennesseans. TennCare is one of the oldest Medicaid managed care programs in the country, having begun on January 1st, 1994.
Specialty retailer brings on-trend furniture and accessories for any style or budget

Plano, TX – At Home Group Inc. (NYSE: HOME) will open its new Clarksville location on May 10th, at 2780 Wilma Rudolph Boulevard.
The home décor superstore will be more than 100,000 square-feet and is Tennessee's 7th location, offering more than 50,000 home items from furniture, rugs, art and housewares to tabletop, patio and seasonal items.