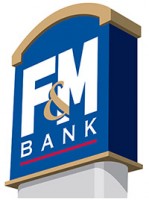 Clarksville, TN – F&M Bank was the first Mortgage lender in Tennessee approved to offer the Tennessee Housing Development Agency's (THDA) "Take Credit" program. Take Credit is a Mortgage Credit Certificate (MCC) program authorized by Congress in the 1984 Tax Reform Act.
A MCC is a not loan, it is applied for with a mortgage and permits eligible homebuyers to take a federal tax credit up to $2,000 maximum per year based on the mortgage interest paid by the homebuyer.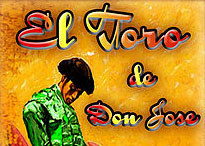 Clarksville, TN – El Toro de Don Jose at 1200 Fort Campbell Boulevard has the best Mexican food I've ever eaten. Picture taco shells that are so thin, so crisp, so light that they wrap perfectly around a hefty portion of meat, cheese, and lettuce. Add some sour cream, beans and rice and you have a perfect meal.
One person I know actually ate there eight times in one week at El Toro. Why? Because everything he tried was perfection. According to this faithful customer, the fajitas are great–either steak, chicken or shrimp. He says they are the best in Tennessee and he's eaten Mexican food from Memphis to Knoxville and no one else can touch them.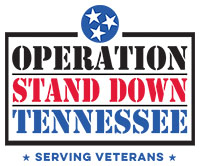 Clarksville, TN – Operation Stand Down Tennessee, located at 400 Madison Street next to Habitat for Humanity ReStore, is a military to civilian transition support program for veterans and their families.
By calling 931.896.2184 or walking in, veterans and their families can receive employment services, health service and benefits navigation, counseling services, legal consultations coordination, and housing assistance.
Served areas include Cheatham County, Davidson County, Dickson County, Montgomery County, Robertson County, Rutherford County, Sumner County, Trousdale County, Williamson County and Wilson County.
Clarksville, TN – Snapshotz Photography, located at 1860 Wilma Rudolph Boulevard in LEAP Plaza, features exceptional photography of families, models, homes, groups, students, portraits from individuals to entire sports teams to banquet guests, and commercial photography as well.
Owner Curtis L. Scott, a 22-year Veteran who served in Iraq with four deployments and lasting injuries, began his photography career in fourth grade. "I was taking shots of everything back then, but eventually focused more on portrait photography."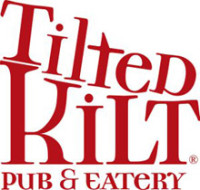 Clarksville, TN – Granted, most guys do not travel to the Tilted Kilt at 2790B Wilma Rudolph Boulevard in Clarksville initially for the food. If you've seen the pictures of the wait staff there, you can't help but notice that the waitress uniforms are explicitly sexy.
Jessica, our waitress, was a poster girl for Tilted Kilt with terrific service and all the other attributes that make Tilted Kilt a destination you don't want to miss.
The amazing thing is that once you order anything on the menu, you find out that the food is extremely good.

Clarksville, TN – Lunch at Old Chicago Pasta and Pizza at 2815 Wilma Rudolph Boulevard in Clarksville has a menu that should give everyone a favorite selection. Our waiter, Wesley, gave perfect service even as we chose the fantastic buffet that featured several thick crust pizzas, thin crust pizzas plus bread sticks and sauces.
My lemonade was just right as was my lunch partner's iced tea. Other drink choices included refreshers like red berry sparkle, ginger-pomegranate sparkler, energy drinks, root beer, sodas, juices and a full range of beers, ales, lagers, cocktails and wines.
Economic Development Council Taps Michelle Dickerson to Lead Marketing & Communications Efforts

Clarksville, TN – The Clarksville-Montgomery County Economic Development Council (EDC) announces the hiring of Michelle Dickerson as Marketing and Communications Director.
In this role, she will manage the marketing, public relations, advertising and communications efforts of the Economic Development Council and its member entites, the Industrial Development Board, Chamber of Commerce and Convention & Visitors Bureau.

Montgomery County, TN – Batson Nolan PLC is the first law firm in Clarksville to celebrate becoming Clarksville-Montgomery County Green Certified.
City of Clarksville Mayor Kim McMillan, Montgomery County Mayor Jim Durrett, Montgomery County Chief of Staff Jeff Truitt and Chamber of Commerce President Melinda Shepherd were there to congratulate the staff of Batson and Nolan.

Montgomery County, TN – Rainbow Kids Clinic recently celebrated becoming a Clarksville-Montgomery County Green Certified organization.
City of Clarksville Chief of Administration Charlie Gentry, Montgomery County Communications Director Elizabeth Black, Chamber of Commerce President Melinda Shepherd and Clarksville-Montgomery County Green Certification Manager Michelle Newell were there to congratulate the medical staff at Rainbow Kids Clinic.
Hi-Tech, Soft Touch, Artistic Flair and More

Clarksville, TN – In the early days of the auto, showrooms like those on Seattle's Auto Row were replete with bells and whistles. Chandeliers lit up the floors, highlighting each vehicle's chrome trim.
By 1954, Frank Lloyd Wright had designed a New York City auto showroom that included a spiral ramp and a turntable interior – it was a glistening museum for the Age of the Automobile.