By Frazier Allen
| September 3, 2017 |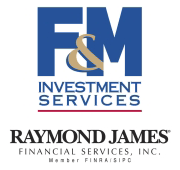 Clarksville, TN – Most of us have had to deal with debt at some point in our lives, yet it still seems to be one of those taboo subjects no one wants to talk about – whether with friends, family or romantic partners. All the while, it may be more common for couples today to enter into relationships with debt, from student loans, credit cards or loans for large purchases like cars or homes.
Whatever each party's situation may be, being up front early on can help you avoid unnecessary financial and personal conflict down the road.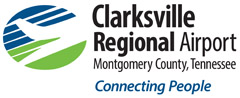 Clarksville, TN – The Great American Eclipse of 2017 on August 21st was a once-in-a-lifetime event for many in Clarksville. But for Clarksville Regional Airport it was also a historic milestone that eclipsed all previous single day aircraft traffic records at the public-use airport.
The airport embraced its role as the "front door to Middle Tennessee" and invited people from across the world to fly-in to the facility located near the Tennessee-Kentucky state line to experience the total solar eclipse.
By Frazier Allen
| August 27, 2017 |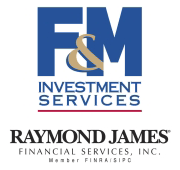 Clarksville, TN – Next week, the economic calendar picks up, with the important figures (nonfarm payrolls, ISM manufacturing) arriving as market participants get set for the three-day weekend. Consumer confidence figures will cover the first half of the month and are therefore unlikely to reflect much of an impact from Charlottesville.
Second quarter GDP growth is likely to be revised higher in the 2nd estimate (a 2.6% pace in the advance estimate).
By Hank Bonecutter
| August 22, 2017 |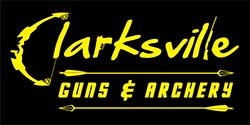 Clarksville, TN – When John McConnell opened Clarksville Guns and Archery, he felt that Clarksville just didn't have the type of store that appealed to him.
"When I went to purchase a gun for my wife, there wasn't a store in the area that catered to the 'new' gun owner, and there was really a lack of customer service," McConnell said. "Not everyone is a gun expert and new customers are who I want to cater to. I want them to become a responsible gun owner."
In 2012, McConnell opened his business with one thing in mind and that was customer service. When you walk into his store on Golf Club Lane, you're greeted by the staff immediately.

Montgomery County, TN – Workforce Essentials was recognized today as a Clarksville-Montgomery County Green Certified business. City of Clarksville Mayor Kim McMillan; Chamber of Commerce President Melinda Shephard, Bi-County Director David Graham, and CMCGCP Steering Committee members Rose Melton, Daryl Pater, and Tim Swaw were present at the green ribbon cutting to congratulate the Workforce Essentials team on their certification.
Will remain locally owned-and-operated by current owners Sara and Travis Esterby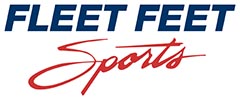 Carrboro, NC – Fleet Feet Sports, the retail leader in building and supporting thriving local running communities, has announced that The Runner's Hub in Clarksville, Tennessee, will become a Fleet Feet Sports franchise location effective immediately.
Husband-and-wife co-owners Sara and Travis Esterby will remain co-owners of the store, which they first opened in 2012.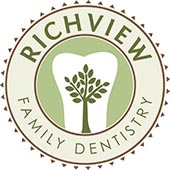 Clarksville, TN – Dr. Wall is pleased to welcome Dr. Sherrill as a full partner at Richview Family Dentistry! Patients, staff, and friends have long known Dr. Nina Sherrill as a vital and innovative part of Richview Family Dentistry, and now we are proud to announce that she has become a partner in our dental practice.
She officially became a partner in January of 2017 and is pleased to take on all of the exciting responsibilities involved in her new position with our practice.
"It has been a dream of mine for nearly a decade to partner with Dr. Wall and help lead this amazing team," said Dr. Sherrill. "Not only am I honored to have this opportunity, but I am also blessed to have such a gifted mentor to help me continue to provide optimal care to my patients."

Clarksville, TN – The Clarksville Area Chamber of Commerce announces its 2017-18 Board of Directors.
Serving as chairman for a one-year term beginning July 1st, is Charlie Koon, Director of Workforce & Economic Development at Workforce Essentials. Koon was named the 2015 Middle Tennessee Workforce Services Employee of the Year by the Tennessee Department of Labor and in 2008 he was named Clarksville's "Citizen of the Year."

Montgomery County, TN – On Tuesday, June 20th, Agero hosted the Clarksville-Montgomery County's Green Certification Program's refresher class. Thirty-one attendees representing many of the organizations that originally certified in 2013 and 2015 participated in the class.
The class reviewed the latest environmental concerns in our community, discussed the impacts on the environment, and shared their ideas and continued improvements within their own organizations.

Clarksville, TN – The Clarksville Area Chamber of Commerce will host Jimmy Blackmon at a Power Breakfast on Wednesday, July 19th, 2017. The event begins at 7:30am and will be held at the Riverview Inn, 50 College Street.
Blackmon is among the most combat experienced leaders of the modern era.