Clarksville, TN – The Clarksville, Tennessee Multi-Color Corporation printing facility was awarded $20,000 for an Incumbent Worker Training grant (IWT). Multi-Color Corporation corporate offices are located in Batavia, Ohio and operates 87 printing facilities worldwide.
The Clarksville, TN Multi-Color plant is a wide-web rotogravure printer, producing die cut, pressure sensitive labels and square cut, white paper and metalized paper labels for the beverage and food industry. In Clarksville since 1981, their primary customers are Anheuser-Busch Inbev and Bush Bros.
Tennessee Governor Bill Haslam, Clarksville Mayor Kim McMillan welcome Battery Maker
Clarksville, TN – As Tennessee Governor Bill Haslam, Clarksville Mayor Kim McMillan and other state and local officials noted, Wednesday was another great day for the City of Clarksville and Montgomery County.
ATLASBX Co., LTD announced that the company will build its first U.S. manufacturing facility in Clarksville. The global automotive battery manufacturer will invest $75 million and create approximately 200 jobs in Montgomery County.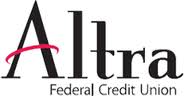 Clarksville, TN – Altra Federal Credit Union was recently honored with a Diamond Award, which recognizes outstanding marketing and business development achievements in the credit union industry.
The award was presented by the Credit Union National Association (CUNA) Marketing & Business Development Council, a national network comprised of over 1,300 credit union marketing and business development professionals. Awards are given in each of 35 categories ranging from advertising to community events and beyond.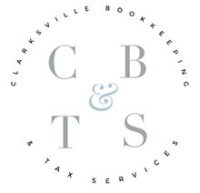 Clarksville, TN – Clarksville Bookkeeping & Tax Services located in Clarksville, TN was awarded $3,592.61 for an Incumbent Worker Training grant (IWT).
Clarksville Bookkeeping and Tax Services (CBTS) is a financial services company which provides year-round bookkeeping, payroll, tax, and notary services to small businesses, medium-sized businesses, and individuals. CBTS offers highly specialized services and their clients depend on staff to accurately calculate and report their obligations for them.

Clarksville, TN – Trane, a world leader in indoor comfort solution and a brand of Ingersoll Rand, was awarded $25,000 for an Incumbent Worker Training grant (IWT) and $25,000 for an Apprenticeship training program for the Clarksville, Tennessee facility.
The Tennessee Department of Labor and Workforce Development offers eligible Tennessee employers competitive grant funding to provide skills upgrades for existing workers or train new hires as an incentive to grow their business.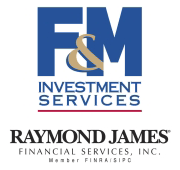 Clarksville, TN – Here is an overview of eight different documents you may need to prepare for yourself and your family. Talk to your advisor about navigating this process.
1. Last Will and Testament
A legal document used to distribute property to heirs, specify last wishes, name guardians for minors and identify who is responsible for managing the estate and implementing your wishes. Every adult needs one. If you don't specify who will take care of your children and who gets your possessions, the state will specify.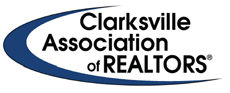 Clarksville, TN – Three new Realtors, Melissa Gindhart, Michell Lochner, Ross Morford, recently began real estate careers in the Clarksville area. All three were students of the Clarksville Area Real Estate School (CARES), which is the Clarksville Association of Realtors'® pre-licensing school for potential real estate licensees.
CARES was developed by the Clarksville Association of Realtors® to provide an essential foundation of real estate education for people seeking to obtain a real estate license, and for those who wish to expand their knowledge of the general real estate profession. Over 100 students have taken the courses in a little over a year since its inception.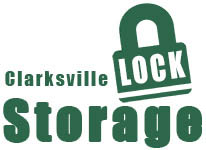 Clarksville, TN – Clarksville residents' unwanted shoes can help provide meaningful opportunities that many in developing nations need, which is why Clarksville Lock Storage has launched a shoe drive to collect 25,000 pairs of new or gently used shoes.
The shoes that the local business collects will be delivered to Soles4Souls–a non-profit social enterprise that creates sustainable jobs and provides relief through the distribution of shoes and clothing around the world. Founded in 2006, the organization has distributed more than 30 million pairs of new and used shoes in 127 countries.