Clarksville, TN – At the weekly meeting of the Kiwanis Club of Clarksville on Tuesday, September 26th, 2017 annual awards were presented and new officers were installed by the TN-KY District Division 14 Lt. Governor C. David Elliot.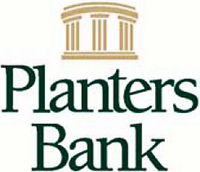 Clarksville, TN – Planters Bank welcomes Wes Sumner to its commercial banking division as assistant vice president.
A native Clarksvillian, Sumner received a B.B.A. in finance from the University of Memphis and an M.B.A. from Mississippi State University. For the past nine years, he worked for Regions Bank in Knoxville, Nashville and Clarksville, where he was a branch manager.