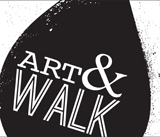 Clarksville, TN – Produced by The Downtown Clarksville Association, First Thursday Art Walk is a free, self-guided tour spanning a 5-block radius that combines visual art, live music, engaging events and more in the heart of Downtown Clarksville.
With 10+ venues, bars and businesses participating each month, the First Thursday Art Walk in Clarksville is the ultimate opportunity to savor and support local creative talent.

Clarksville, TN – This February, Austin Peay State University (APSU) students will get the rare opportunity to meet a top-level U.S. diplomat when M. André Goodfriend, director of the U.S. State Department's Office of eDiplomacy, visits campus for a series of talks.
The Office of eDiplomacy, founded in 2003, seeks to "innovative diplomacy powered by knowledge leadership, superior customer support and collaborative technology."

Clarksville, TN – The Austin Peay State University (APSU) Department of Art + Design, with support from the APSU Center of Excellence for the Creative Arts, will welcome artists Zoë Charlton and Tim Doud to campus for an artist lecture at 6:00pm Wednesday, January 30th, 2019 in room 120 of the Art + Design building.
"Zoë and Tim are the developers behind the collaborative project, |'sindikit|, located in Baltimore," Michael Dickins, chair of the APSU Visiting Artist Speaker Committee, said.

Clarksville, TN – Austin Peay State University (APSU) professor Dr. Chris Gentry doesn't know why his grandmother had the globe, the atlases or the subscription to National Geographic.
"I had no idea where some of the stuff came from," he said. "But when I was a kid, we'd go to her house, and I would sit and spin the globe, put out my finger, stop it someplace and go, 'What's up with Greenland?'"

Clarksville, TN – The BAND Foundation of Washington, D.C., recently donated $100,000 to the Austin Peay State University Foundation as a contribution for the ongoing effort to fund the Southeastern Grasslands Initiative (SGI) at APSU.
BAND also issued a dollar-for-dollar challenge gift to SGI, agreeing to match up to $250,000 of funds raised through the end of 2019.

Clarksville, TN – On Friday, September 14th, 2018 Tennessee Governor Bill Haslam, who will leave office when his term ends later this fall, visited Austin Peay State University, and he asked the school's Board of Trustees what he should tell his successor about the University. Don Jenkins, a trustee, immediately mentioned Austin Peay's military focus.
"This is a very military-friendly town, but it's an incredibly military-friendly college," he said.
Visit Clarksville

Clarksville, TN – Clarksville Tennessee is a community that appreciates veterans. The city borders the Fort Campbell Army Post, so appreciating military service is simply the way of life for both residents and businesses.
Beyond the ingrained respect that happens daily, this community publicly shows its support annually–in a big way–with a five-day Welcome Home Veterans Celebration.

Clarksville, TN – Folks don't hurry around Washington, D.C., wearing high heels, especially red-soled Louboutin heels. That's an observation Austin Peay State University psychology major Loren Carmichael recently made in a blog about her Peace Corps internship in the U.S. capital.
The Memphis native is spending her summer working with the Peace Corps' Counseling and Outreach Unit, which provides phone consultation to volunteers struggling with emotional health. The unit also handles emergencies affecting volunteers and their families.

Clarksville, TN – Mackenzie Kelly is passionate. She's passionate about playing the saxophone, but what really drives her at Austin Peay State University is her desire to gain a degree and help make a difference in children's lives.
"I really want to be a voice for those who can't advocate for themselves," she said during a recent interview. "I believe music education is a good tool we can use to help disadvantaged students."

Clarksville, TN – Mackenzie Kelly is the fourth straight Austin Peay State University student to be picked to represent Tennessee at the annual National Association for Music Education (NAfME) Collegiate Advocacy Summit starting today in Washington, D.C.
She and students from across the country are gathering to advocate for music education, specifically the implementation of the Every Student Succeeds Act and the Elementary and Secondary Education Act, both important to music education.