Clarksville, TN – Tennessee Higher Education Commission (THEC) executive director of the Mike Krause was speaking to a college administrator recently about how to serve veterans on college campuses and sensed tentativeness.
Clarksville, TN – A local suicide prevention summit will feature a "lived-experience" panel discussion led by two people whose lives have been touched by suicide.
Bryan Flanery, an U.S. Army Veteran who was injured in combat in Afghanistan and who survived a suicide attempt, and Cynthia Johnson, an author and hospice coordinator who endured the tragedy of losing her son to suicide, will share their stories.
[Read more]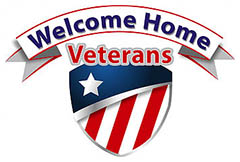 Clarksville, TN – The annual Welcome Home Veterans Celebration brought a busy schedule of events over a five day period, all designed to honor and celebrate our Veterans.
Activities began on Wednesday with the arrival of the American Veterans Traveling Tribute Wall, the Korean War Memorial and the 9/11 Never Forget Mobile Exhibit at Beachaven Winery. A procession actually began at Appleton Harley Davidson and traveled through town, delivering the impressive displays to their temporary location.
Clarksville, TN – An impressive lineup of speakers with deep experience in health care delivery to service members and veterans will gather in Clarksville next month for a community-focused suicide prevention summit.
[Read more]
Clarksville, TN – Gold Star families, military veterans and community members are invited to the dedication of a Gold Star Memorial on Saturday, September 21st at 12:30pm at the Veterans Plaza located at 305 Pageant Lane.

Clarksville, TN – Clarksville's Welcome Home Veterans Celebration is adding two new exhibits to honor veterans and first responders. During September 18th-22nd, 2019, the public is invited to participate in dozens of events and activities and show their appreciation.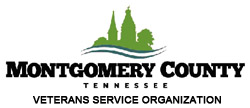 Montgomery County, TN – The Montgomery County Veterans Service Organization (VSO) is celebrating its 75th year of serving military veterans primarily in Clarksville-Montgomery County.
To commemorate this significant achievement, the VSO is hosting a celebration on Saturday, August 24th, 2019 from 10:00am to 2:00pm at Veterans Plaza located at 350 Pageant Lane in Clarksville.

Clarksville, TN – Austin Peay State University (APSU) was recently awarded a $100,000 grant from the Tennessee Higher Education Commission (THEC) to host a two-day Veterans' Reconnect Conference on the University's campus.
The conference, "Bridging the Gaps: Tennessee Institutions Leading the Change for Military/Veteran Transition," will take place October 14th-15th, 2019 at the APSU Morgan University Center.

Clarksville, TN – The Steven A. Cohen Military Family Clinic at Centerstone is calling all veteran and military family member artists to be a part of its one-year celebration. The clinic, which provides low-cost mental health care to Veterans and their loved ones officially opened its doors in Clarksville, Tennessee last summer. Now, in honor of its anniversary, staff members are hoping to celebrate in an artistic fashion.

Clarksville, TN – On Friday morning, Austin Peay State University (APSU) moved a step closer to offering its second doctoral degree, with the aim of addressing a mental health crisis currently affecting many military communities.
During its spring meeting, the APSU Board of Trustees approved moving forward with a Doctor of Psychology degree in counseling psychology with a concentration in serving military personnel, veterans and their families.