The National Association of Home Builders recently released an index of housing markets that are on the rise.
Washington, D.C. – The National Association of Home Builders (NAHB) recently unveiled an index that tracks housing markets on the mend, the NAHB/First American Improving Markets Index (IMI). The IMI is intended to draw attention to the fact that housing markets are local and that there are metropolitan areas where economic recovery is underway.
The index measures three readily available monthly data series that are independently collected and are indicative of improving economic health. The three are employment, house prices and single family housing permit growth.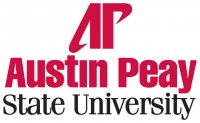 Clarksville, TN – When a student comes to Austin Peay State University wanting to be a doctor, he or she can pretty much major in any field. Typically, students enroll in biology, chemistry or psychology programs, but a few have been known to get degrees in subjects such as English or history.
"But they have to fulfill a number of prerequisites in order to go to med school," Dr. Cindy Taylor, professor of biology, said.
Those prerequisites include several courses in science-related fields, such as biology and chemistry, and many professional health graduate programs mandate that students complete a certain number of volunteer hours and job-shadowing experiences before they apply for admission. [Read more]