Clarksville, TN – Pay no attention to that man behind the curtain!" Just click your heels together and travel over the rainbow this weekend as Clarksville's oldest professional theatre enters Season 35 of live entertainment on the corner of Franklin and First in Historic Downtown Clarksville. F&M Bank presents "The Wizard of Oz" at the Roxy Regional Theatre now through September 30th, 2017.
Annabelle Szepietowski stars as Kansas farm girl Dorothy Gale, who dreams of escaping her mundane life until one day a tornado hits her hometown and carries her away to a land at the end of the rainbow.
"Appetite For Art" Raises $12,500 for FUEL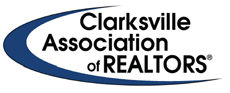 Clarksville, TN – The Clarksville Association of Realtors® (CAR) hosted their 10th annual FUEL fundraiser, on Saturday, May 6th, 2017. The theme for this year's event was "Appetite for Art."
"Appetite for Art" was a farm to table dinner at the Budweiser Family Barn in Cedar Hill, Tennessee that included food from local farmers and vendors, and featured a live and silent auction of artwork from Montgomery County students.