Clarksville, TN – One of the most enduring pieces of American literature takes to the stage of Clarksville's oldest professional theatre, the Roxy Regional Theatre, this spring.
Based on Harper Lee's Pulitzer Prize-winning coming-of-age novel about a man wrongly convicted and persecuted for a crime on the basis of his skin color, "To Kill A Mockingbird" opens at the Roxy Regional Theatre on Friday, March 8th, at 8:00pm.
In keeping with the theatre's traditional pay-what-you-can opening night, all tickets not pre-sold at the full price will go on sale at 7:30pm that evening for a $5.00 minimum donation.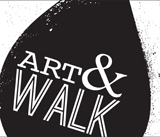 Clarksville, TN – Produced by The Downtown Clarksville Association, First Thursday Art Walk is a free, self-guided tour spanning a 5-block radius that combines visual art, live music, engaging events and more in the heart of Downtown Clarksville.
With 10+ venues, bars and businesses participating each month, the First Thursday Art Walk in Clarksville is the ultimate opportunity to savor and support local creative talent.

Clarksville, TN – Looking for a cool way to spend this coming Saturday, July 25th? Join us at our cookout and box social for "The Music Man"!
Hamburgers and hot dogs, courtesy of Edward's Steakhouse, will be on the grill at 6:30pm, accompanied by sides from Whitt's BBQ. For those of you who have been eyeing the weather forecasts for the upcoming weekend, never fear … indoor dining will be available, so you can beat the heat in our air-conditioned lobby.

Clarksville, TN – Seventy-six trombones will close the Roxy Regional Theatre's 32nd season with a nostalgic bang when Meredith Willson's great American musical classic "The Music Man"marches onto the mainstage, July 17th – August 22nd.
Reprising his role from the 2011 national tour of "The Music Man", John Adkison stars as fast-talking traveling salesman Harold Hill, who cons the people of River City, Iowa, into buying instruments and uniforms for a boys' band he vows to organize … despite the fact he doesn't know a trombone from a treble clef! However, his plans to skip town with the cash are foiled when he falls for town librarian Marian Paroo, played by Mary Malaney.

Clarksville, TN – Local performers of all ages will have the opportunity to work alongside professional actors in "The Music Man" when the Roxy Regional Theatre holds auditions for ensemble roles in Meredith Willson's award-winning Broadway classic on Monday, June 22nd, at 5:00pm.
Children ages 8 and up, as well as adult men and women, are encouraged to audition. Interested auditionees should come prepared with 16 bars of a song. (Boys interested in the role of Winthrop should be prepared to sing "Gary, Indiana.")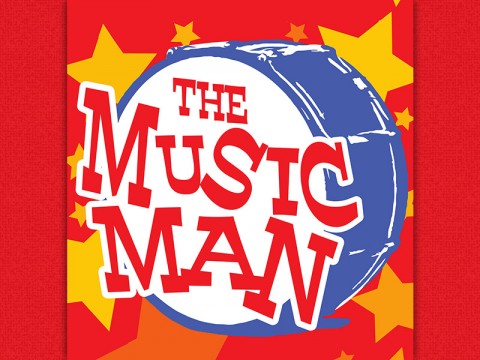 [Read more]
Clarksville, TN – To commemorate the 13th year of the Rivers and Spires Festival, local business owners in Historic Downtown Clarksville will be offering "13" specials during the festival starting on Thursday, April 16th through Saturday April 18th.
The Downtown Clarksville Association, made up of business owners in the downtown area, is excited to welcome back the Rivers and Spires Festival for the 13th year, and encourages all festival-goers to continue the festivities by checking out these great deals at the businesses that make up the unique shopping experience of Historic Downtown Clarksville.