Clarksville, TN – October is designated as "Tackling Hunger Month". Arts for Hearts Arts Clarksville will host an Empty Bowls painting event to bring awareness to hunger in our community. Come paint a bowl and lend your creative hands and hearts on October 3rd, 2019 from 5:00pm-7:00pm at the Downtown Commons, 215 Legion Street, Clarksville.
A limited number of handmade bowls will be available to paint and decorate.
Clarksville, TN – On Saturday, September 28th, 2019, the 6th annual Fine Fettle will be held at "The Venue" at the Old Glory Distilling Co. An evening unlike any other in Clarksville, guests will be immersed in a farm-to-table culinary experience.
Featuring nine leading chefs from across the region, locally sourced foods, elevated wine pairings, an open bar, a silent and live auction.
The event runs from 6:30pm until 9:30pm.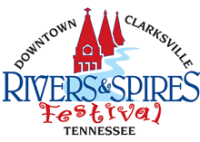 Clarksville, TN -The final day of the 2013 Rivers and Spires Festival began with absolutely glorious weather. The sun was shining and the sky was that special shade of blue you get after a spring storm. The crowds started showing up even before the 10:00am official opening time.
Dave Loos, Jr. from WJZM 1400 AM was on hand broadcasting Live from the Bill Roberts Thunder Road Automotive and Marine booth just down from the Roxy Regional Theatre. He spent the morning interviewing festival organizers and some of the sponsors.
Written by Michael Rios
Clarksville, TN –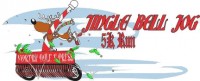 On Saturday, December 1st, 2012 downtown Clarksville was packed with over 429 runners adorned in Christmas themed outfits for the fourth annual Jingle Bell Jog. The City of Clarksville and Run for a Reason founded by Eddie Ferrell and Casey Jenkins hosted a one mile fun run and a 5k to raise money for a local charity.
This year all proceeds are going to The Food Initiative. The Food Initiative is a non-profit organization that hires high school students from Montgomery County and Fort Campbell to plant and harvest food for local organizations.

Clarksville, TN – The weekly Clarksville Parks and Recreation Department Recreation Report provides Clarksvillians with a glimpse at the activities and events that are available from the Parks and Recreation Department for them to enjoy together as a family.
This weeks highlights include:
Handmade Holidays
Silver Social
Christmas on the Cumberland to Begin this Month
Christmas Parade
Downtown for the Holidays Christmas Cookie Bake-Off
Register now for the Jingle Bell Jog 5K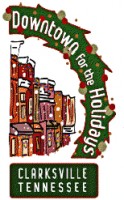 Clarksville, TN – Be a part of a Clarksville tradition by celebrating this year at the 6th Annual Downtown for the Holidays celebration presented by the City of Clarksville and Montgomery County Government, in Downtown Clarksville, December 1st, 2012.
The event kicks off with the Jingle Bell Jog 5K hosted by the City of Clarksville and Run for a Reason. The 5K race will begin at 8:00am, in downtown Clarksville. Registration is available now at www.active.com.
Pre-register by November 15th and pay only $20.00. If you register between November 16th and November 30th, the cost is $25.00. Registration will be available on race day, cost will be $30.00. All proceeds will benefit the Food Initiative. [Read more]