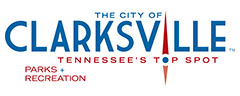 Clarksville, TN – This past weekend Clarksville Parks and Recreation hosted an early Easter egg hunt with a twist at the New Providence Indoor Aquatic Center, the Wettest Egg Hunt allowed local kids a chance to gather both floating and submerged Easter eggs, some containing great prizes.
Teresa Voorhees, Aquatics Coordinator at New Providence Pool talked about the event.

Clarksville, TN – The Wilma Rudolph Event Center was filled this past Saturday for an afternoon and evening of what has become one of Clarksville's most anticipated events, A Chocolate Affair.
"This our 6th Annual Chocolate Affair," Clarksville Parks and Recreation Event Planning Specialist Kara Zahn said, "Parks and Recreation puts this on each year, and this time we are teaming up with Healthy Clarksville to bring a healthy vendor section."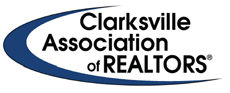 Clarksville, TN – The Clarksville Association of Realtors (CAR) will have a "Food Fight" On May 3rd, which kicks off its 9th annual F.U.E.L Fundraiser.
For the "Food Fight," Miss Lucille's Café and Texas Roadhouse will be donating 10% of these proceeds to F.U.E.L., a food subsidization program designed to feed Clarksville-Montgomery County school children through the weekend.
Clarksville, TN – On Tuesday, July 8th, come out and join Flourishing Families at the Texas Roadhouse in Clarksville, TN for a Fundraising opportunity. When you eat at Texas Roadhouse on July 8th, 10% of the proceeds will come to Flourishing Families.
Texas Roadhouse is located at 2702 Wilma Rudolph Boulevard in Clarksville. Hours Tuesday are 4:00pm–10:00pm.
Thank you in advance for joining us.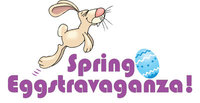 Clarksville, TN – On Saturday the city of Clarksville held their 5th Annual Spring Eggstravaganza at Heritage Park. Thousands of Clarksville's children came out to enjoy the Easter one day early. The event featured over 20,000 Easter eggs spread out over eight different egg hunting sessions on the City of Clarksville's softball fields.
"This is our fifth year having the Spring Eggstravaganza at Heritage Park. We have over 20,000 eggs, inflatable's, petting zoo, and a visit by the Easter Bunny of course. We're looking to have a great time today," said Matthew Dixon, Special Events Coordinator for the City of Clarksville's Department of Parks and Recreation.