Clarksville, TN – If you're looking for someone to manage your investments in the next few years, make sure they have a degree from Austin Peay State University (APSU). That's because a group of APSU business students recently earned several prominent accolades for their work overseeing close to a million dollars in investment funds.

Clarksville, TN – In the South, old-timers tell children, "Long ago, squirrels could run in trees from the Atlantic Ocean to the Mississippi River without touching the ground." Austin Peay State University (APSU) professor of Biology Dr. Dwayne Estes hears that often and knows it's not always polite to fight over Southern folklore.
Florim USA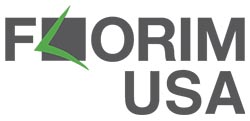 Clarksville, TN – Florim USA was recently honored as one of a select number of businesses to receive the 2017 Tennessee Valley Authority Carbon Reduction Award.
In its first year, the award recognizes businesses that recorded the lowest carbon emission rates in 2017 as well as companies with the largest year-over-year carbon emission improvement for 2016-2017.

Clarksville, TN – Dr. Ben Stone, Austin Peay State University emeritus professor, grew up the second youngest of seven children, so his interests in biology and education didn't often make it into the family's crowded, dinner table conversations.
"In 1953, there wasn't much encouragement from my family to go to college," he said.

Clarksville, TN – After receiving his doctorate from Mississippi State University in 1992, Austin Peay State University Professor of Finance Dr. Michael Phillips found himself in the right place at the right time for an opportunity that would change both his life and a department interested in a fresh perspective.
A California native, Phillips was prepared to look west for a teaching opportunity when a friend suggested Austin Peay contact him for an open teaching position in the College of Business.

Clarksville, TN – Vice chair of the Tennessee Board of Regents (TBR) Emily Reynolds will deliver the keynote address at Austin Peay State University's 88th Spring Commencement on May 5th in the University's Dunn Center.
Reynolds has had an extensive career in public service and politics, having served under two U.S. senators from Tennessee—Senator Howard Baker and Senator Bill Frist. Both men also served as majority leader of the U.S. Senate.

Clarksville, TN – In the mid-1960s, Austin Peay State University professor of biology Dr. David Snyder began work on a monumental task.
Commissioned by the Tennessee Valley Authority to conduct an inventory of the herpetofauna, or reptiles and amphibians, of the newly established Land Between the Lakes National Recreation Area, Snyder and a small team of researchers and students set about cataloguing the various species contained within the 170,000-acre plot of land crossing the Tennessee and Kentucky border.

Clarksville, TN – The Clarksville-Montgomery County Industrial Development Board (IDB) hosted its sixth annual "Red Carpet Community Tour" for site selection and economic development consultants.
The event, scheduled around the Nashville-based CMT Awards Show, is an excellent opportunity for attendees to gain first-hand knowledge of the assets that Clarksville-Montgomery County and the surrounding area have to offer.

Clarksville, TN – CDE Lightband is proud to partner again with Tennessee Valley Authority (TVA) to sponsor the STEM Academy at Kenwood High School.
This long standing partnership has allowed the students many opportunities that otherwise would not have been possible.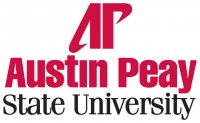 Clarksville, TN – Austin Peay State University's campaign to develop a state-of-the-art trading room for its College of Business students received a major boost last week when Mark Green, MD, president of the healthcare company AlignMD, presented APSU President Alisa White with a $50,000 donation for that project.
"In building our successful healthcare company, the resources that served as the foundation came from here in the Clarksville community: legal services, capital financing and accounting," Green, a Tennessee state senator and physician, said. "AlignMD is an authentic Clarksville entrepreneurial success story."