Clarksville, TN – Caroline Clasby's suitcases are loaded with brochures, t-shirts and little novelty items all stamped with the red Austin Peay State University (APSU) logo. One day she's hurrying through the airport in Lagos, Nigeria, and the next she's handing out Governors gear to potential students in Dubai.

Clarksville, TN – The sounds of West Africa will fill the hall of Clarksville's oldest professional theatre, the Roxy Regional Theatre, for one afternoon this month.
The Cumberland Winds celebrates Black History Month with a special concert in the intimate setting of the Roxy Regional Theatre on Sunday, February 23rd, 2020 at 2:00pm.
Organized by Yvonne Kendall and Mike Ritter, this narrated performance of instruments, song and dance will travel through time from West Africa to the Americas — North America, South America and the Caribbean — celebrating the musical influence of African culture in the New World.

Clarksville, TN – Smartphone photos are fine for most tourists, but when Austin Peay State University (APSU) student Amir Elraheb first experienced the splendor of Madrid, Spain, he pulled out his watercolors to truly capture the city.
"It's sort of like a photograph, but when you are painting you have to pay attention to the details of whatever you're looking at so much harder, so scenes are engrained in my head," Elraheb, an Austin Peay State University foreign language major, said.

Clarksville, TN – Dr. Benita Bruster's cell phone pings all day with messages from WeChat—a popular Chinese social media app.
The Austin Peay State University professor and chair of the APSU Department of Teaching and Learning within the Eriksson College of Education downloaded the app earlier this summer, while on a recruiting trip to China, and now whenever she picks up her phone, she learns of another potential international student eager to study at APSU.

Clarksville, TN – Archeology may not be a career Austin Peay State University history graduate student Katelynn DiStefano is pursuing academically, but that did not stop the graduate assistant in the University's Department of History and Philosophy from spending part of her summer searching for mummies along the northern coast of Peru.
DiStefano joined University of Alabama Ph.D. student Jenna Hurtubise, along with a small group of students and archeologists, in traveling to the South American country, where they continued Hurtubise's work in excavating and analyzing the history of the Casma, an underexplored ancient Peruvian culture.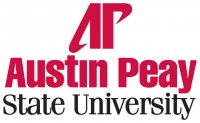 Clarksville, TN – A few years ago, the journalist Kelsey Timmerman saw his favorite T-shirt on a growing mound of dirty clothes, and he noticed the tag said it was made in Honduras. For the next few minutes, he worked his way through the pile, wondering where the other garments came from.
"This question inspired the quest that took me around the globe," Timmerman wrote in the prologue of his best-selling book, "Where Am I Wearing? A Global Tour to the Countries, Factories, and People that Make Clothes."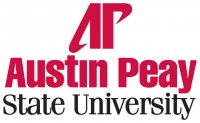 Clarksville, TN – Fictional literature has long shined a light on the times in which we live. In North America, genres like dystopia and science fiction have served as mirrors for the ills plaguing modern day society.
In Spanish literature, the genres of hardboiled, or "novela negra," and Gothic literature have played a similarly important role – each symbolically exploring, among other things, the criminal and societal dangers in rapidly growing major South American cities such as Mexico City, Bogota and Buenos Aires.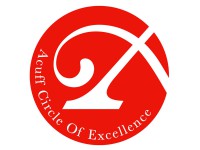 Clarksville, TN – The final Roy Acuff Chair of Excellence recipient of 2014-15, Grammy Award winning flutist Rhonda Larson, will bring her talents to campus for a series of lectures and master classes at Austin Peay State University the week of April 21st-28th.
During her residency, Larson will share her experiences as a performing artist, as well as offering insight and lessons to APSU and area students. Her visit to campus will conclude on Tuesday, April 28th, with a concert with the APSU Wind Ensemble under the direction of Dr. Gregory Wolynec. The event will take place at 7:30pm at the Mabry Concert Hall, on the campus of APSU.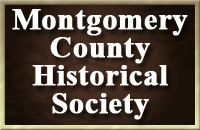 Clarksville, TN – The new documentary film "Dorothy Dix: An American Journalist" will be highlighted at the next meeting of the Montgomery County Historical Society on Monday, September 15th at the Beach Civic Hall in the Veterans Plaza complex on Pageant Lane.
The meeting will start at 7:00pm. Inga Filippo, who researched and wrote the film script, will introduce the screening.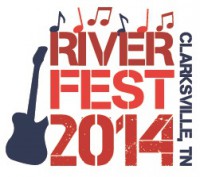 Clarksville, TN – The Nashville Zoo's "Wildlife on Wheels" was at Clarksville's Riverfest Festival on Saturday, September 6th, 2014 at the Adventure Zone. The show is a regular at Riverfest at each year and a hit with kids and adults alike.
"We love coming to Riverfest. At the Nashville Zoo, we just love being able to come out to events like this to educate young children and get them passionate about the animals," stated BHD Keeper Anna Currie with the Nashville Zoo.