Great American Clean-up 2018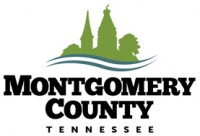 Montgomery County, TN – On Saturday, April 28th, 2018 more than 400 people came out to the annual Clarksville-Montgomery County Great American Clean-up event. Participants cleaned up litter in various areas of the community from the industrial park to downtown.
The event is promoted through the Clarksville Area Chamber of Commerce and organized through Bi-County Solid Waste Management.

Clarksville, TN – Shiloh Industries is gearing up for new product production in Clarksville-Montgomery County's Corporate Business Park with the first new die cast machine expected to be installed this week.
The company's soon-to-be local plant manager, Gerald Craycraft, met with the Industrial Development Board this week to announce new improvements and new product lines to Shiloh's original plans since purchasing Contech in August 2013.

Montgomery County, TN – Shiloh Industries is the newest Clarksville-Montgomery County Green Certified business.
Montgomery County Mayor Jim Durrett, City of Clarksville Chief of Administration Charlie Gentry, Executive Director of the Chamber of Commerce Melinda Shepard and CMC Green Certification Steering Committee Members Daryl Pater, Tim Swaw, and Bill Harpel came out to share their appreciation with Shiloh's leadership and staff.