Clarksville, TN – The Clarksville Parks and Recreation Department hosted its annual Chocolate Affair at the Wilma Rudolph Event Center on Saturday, February 2nd where 600 local fans of the cacao bean indulged in the ongoing chocolate love-affair that mankind began thousands of years ago.
Kara Zahn of Clarksville Parks and Recreation was once again in charge of the popular event.

Clarksville, TN – The Clarksville Area Chamber of Commerce announces upcoming events during the month of October.
The Chamber's Business Before Hours will be held on Tuesday, October 9th, 2018 from 7:00am-9:00am. The event is hosted by Sam's Club at 3315 Guthrie Highway. This networking event is offered at no cost to Chamber members.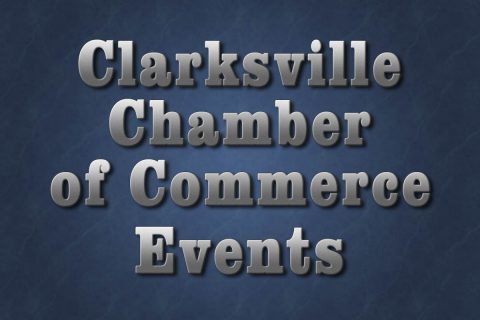 [Read more]
Clarksville Riverfest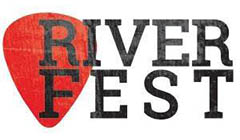 Clarksville, TN – Clarksville's Riverfest kicked off Saturday, September 8th with Rally on the Cumberland, the city's annual canoe and kayak race.
Fourteen boats began the race at the Montgomery County Conservation Club at 8:00am and paddled approximately 6 miles in length on the Cumberland River to McGregor Park.
Participants paddled the Cumberland River for prizes, bragging rights.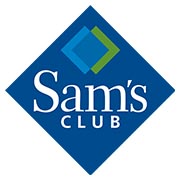 Clarksville, TN – Sam's Club is gearing up for its 1st Annual Food Truck Rally this Saturday, September 2nd, 2017. The Clarksville store is one of 12 Sam's Clubs in the Middle Tennessee District participating in the event that will put local food trucks in the spotlight.
"We have a lot of food truck, and other small business owners who shop with us, and they are very important to our club," Sam's Club's Diane Uythoven said. "Sam Walton started Sam's club as a way to cater to small businesses. We believe that we're in business because they're in business, and we want to show our support for this community and all its hard-working small business owners."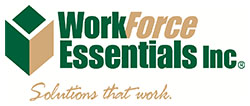 Clarksville, TN – There will be an Employer Seminar (Veterans Hiring Advantage) on August 17th, 2016 at the Wilma Rudolph Events Center in Clarksville from 9:00am – 2:00pm.
The purpose of this seminar is to empower employers and human resource professionals about the rewards of employing veterans in their workplace.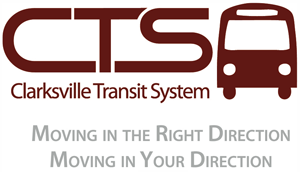 Clarksville, TN – Clarksville Mayor Kim McMillan is excited to announce that the Clarksville Transit System will begin offering bus service to the Clarksville – Montgomery County Industrial Park beginning April 4th, 2016.
"People have been asking for this service for a long time," explained Mayor McMillan, "But in order to provide the service, we had to have the Urbanized Area in our Metropolitan Transportation Plan extended."
Local Coupon Book Continues In The Fifth Year To Help Clarksville Schools Raise Money and Local Families With Big Savings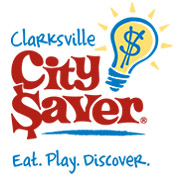 Clarksville, TN – For the fifth consecutive year, The Clarksville-Montgomery County School System and Education Foundation have partnered together to sponsor the City Saver Education Funding Campaign that will run now until February 13th, 2015.
Last year's campaign raised over $200,000 for local schools and the Education Foundation.
During this year's campaign, all Clarksville-Montgomery County elementary and middle school students will be selling the new 2015 Clarksville City Saver coupon book, which contains thousands of dollars in savings at over 200 local favorite restaurants, attractions and retail stores.
[Read more]
Written by Richard Garrett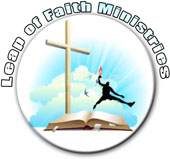 St Louis, MO – Youth from Clarksville, Tennessee embarked on an educational excursion that began with the Missouri Historical Museum where they learned about the Missouri's rich history and viewed the NFL Hall of Fame exhibits.
The next day the group went on a walking guided tour around them Arch prior to taking the tram to take in St Louis from the top followed by a Riverboat cruise. Upon disembarking the group visited the Historical Courthouse where the Dred Scott Trail took place and were able to participate in the reenactment of the trial.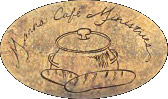 Clarksville, TN – Manna Café Ministries' "Manna Madness" is winding down. There are just have a few days left to make this the best March ever. They will be at Sams Club Thursday and Friday doing a food drive.
Don't forget "Pack The Bus" Friday at B.A. Wolfe Powersports on Wilma Rudolph Boulevard next to Furnish 123. Their goal is to fill the bus with food donations and their food truck will be cooking up some food for donations as well.
So come out friday and help us close out March with a bang.

Clarksville, TN – On Saturday Hilldale Baptist Church played host to third annual Unity Day celebration. The goal of Unity Day is to build a stronger community by recognizing and joining together religious, governmental and business leaders in fellowship.
Unity Day was founded by Treva Gordon, the owner and publisher of the Convenient Shopper Magazine. "I was watching an awards show on television and I was so inspired by the way they honored the pop star's and the rap artists. It was wonderful; they had the gift bags, bling bling, the limos, and everything that went with it. That was awesome!" she said to herself.