Ribbon Cutting and VIP Sneak Preview held at Liberty Park Grill on Saturday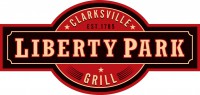 Clarksville, TN – The Liberty Park Grill opens today at 11:00am. The new restaurant serving Liberty Park held a official ribbon-cutting with the Clarksville Area Chamber of Commerce on Saturday in conjunction with a VIP preview of the new restaurant.
Restaurant manager Robert Bowlby took a few minutes to speak with Clarksville Online before the ceremony. "We're so proud to be here! Clarksville is such a wonderful place, it's a wonderful community," he said. "My family and I are just now getting to know the area but we like what we seen so far. It has a lot of history, a lot of unique things to do like the free movies in the park, the Downtown Farmers Market, the Roxy Regional Theatre. All very unique and exciting venues for us to discover as a family."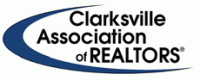 Clarksville, TN – On May 3rd, 2014, the Clarksville Association of Realtors will be hosting the 7th Annual Project F.U.E.L. (Full of Emmaus Love) Block Party and Fundraiser, a community event that is coordinated each year by the Charity Relations Committee with the assistance of the realtor and affiliate members of the Clarksville Association of Realtors.
The proceeds from the event benefit the F.U.E.L Program which helps to ensure that food is provided for hungry school children on the weekends.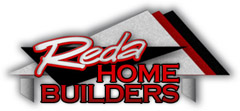 Clarksville, TN – Christmas is almost here and there are still local families here in Clarksville in need of Assistance for Christmas. Local home builder Rick Reda, along with local mortgage lenders Lori Mahaffey and Rachael Rainey of Movement Mortgage, and local Realtors Diane Martin, and Joy Evers have come together to help.
The genus of the idea came from Lori Mahaffey's 13 year old daughter Elizabeth who attends the 8th grade at West Creek Middle School. "She had come home from school and when I got home from work she started telling me about this boy she goes to school with who participates in the Project F.U.E.L. program. She wished that nobody knew about it, so that they wouldn't make fun of him."
Clarksville, TN –
The Junior Auxiliary of Clarksville will be hosting their 2nd annual "Cheers for Charity" Event on Saturday, April 13th, 2013 at F&M Bank.
"Cheers for Charity" is a fundraising event held by Junior Auxiliary of Clarksville, an association of women who render charitable services to children of our community.
They accomplish their mission through different projects throughout the year which are focused on helping and providing the basic necessities of life to children in our community who are in need. [Read more]
Written By Joanna Ragland

Montgomery County, TN – Spring is in the air and that means that Youth Art Month is on the way. The annual event will kick off Sunday, March 3rd with a public reception at the Clarksville Montgomery County Library from 2:00pm-4:00pm.
The exhibit will be open the entire month of March and will feature art from some of Clarksville's best young artists– the students of the Clarksville-Montgomery County School System. [Read more]

Clarksville, TN – On Saturday Hilldale Baptist Church played host to third annual Unity Day celebration. The goal of Unity Day is to build a stronger community by recognizing and joining together religious, governmental and business leaders in fellowship.
Unity Day was founded by Treva Gordon, the owner and publisher of the Convenient Shopper Magazine. "I was watching an awards show on television and I was so inspired by the way they honored the pop star's and the rap artists. It was wonderful; they had the gift bags, bling bling, the limos, and everything that went with it. That was awesome!" she said to herself.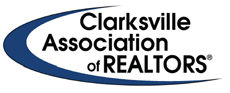 Clarksville, TN – On Saturday, May 5th there will be a Fundraiser Block Party for Project F.U.E.L. The event goes from 10:00am to 2:00pm at the Clarksville Association of REALTORS located at 115 Center Pointe Drive.
Tickets are $5.00 each. [Read more]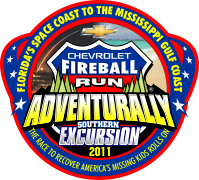 Clarksville, TN – The 2011 Chevrolet Fireball Run Adventurally Southern Excursion made their scheduled stop in Clarksville, Tennessee, Thursday afternoon, and left out early on Friday morning on the final leg of their 2500 mile journey. The 2011 Chevrolet Fireball Run Adventurally began on September 24th on Florida's Space Coast and concludes today in the Mississippi Gulf Coast. The 2011 locations included Melbourne and Jacksonville FL, Savannah, Atlanta and Peachtree City GA, Charleston, SC, Knoxville, Crossville and Clarksville TN, Scottsville, KY, Anniston AL, and Gulfport MS.
Participants this year included NASCAR legend Geoff Bodine, NASA Shuttle Astronaut Winston Scott, Actor/Activist Kevyn Major Howard along with 40 other teams driving everything from Bentley's and Camaro's. Of special note was the 9/11 Pentagon Car which commemorates the 9/11 attack on the Pentagon, it is inscribed with the names of the people who died on Flight 77; and the Officer Down car which honors the officers who swore to protect and serve, and did so even at the cost of their lives. Also participating was the DeLorean "Time Car" from Back to the Future, Transformers Bumblebee, and one of the police cars used in the Andy Griffith TV series.
Donations Accepted Through September 11th as Part of Hands-On Clarksville's Serve to Remember Volunteering Project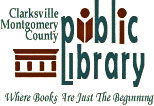 Clarksville, TN – The Clarksville-Montgomery County Public Library will be accepting food donations of single packaged items suitable for use in the F.U.E.L. program, which serves 1,700 children in Montgomery County.
These children's only source of food may be that served during the school lunch program. Items will be placed in children's backpacks at school each Friday to help feed them over the weekend. [Read more]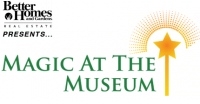 Clarksville, TN – Magic at the Museum returns to the Customs House Museum on Saturday, June 25th with pre-show activities beginning at 6:30pm with a wine and cheese reception. The main stage show starts at 8:00pm. After a very successful first event that was geared towards children, this "Magic" event will appeal more to an adult audience. Come out for an amazing night of magic, music and comedy. [Read more]