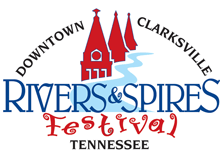 Clarksville, TN –The Rivers and Spires Festival announces its headline entertainment for the 2017 festival, April 20th-22nd in downtown Clarksville.
Award-winning country duo Montgomery Gentry will perform on the Public Square Stage on Saturday, April 22nd at 8:30pm.
From "Hillbilly Shoes" to "Headlights," Montgomery Gentry has become one of the most identifiable duos in the history of country music—as much for their outlaw-meets-gentleman sensibilities, their yin and yang personalities and their intensely energetic live performances as that balance of voices that gives their brand of country an edge or their version of Southern rock a softer place to fall.

Clarksville, TN – Laying Low is back for its fifth installment to benefit the Customs House Museum on Saturday, October 3rd. This laid-back annual fundraiser begins at 5:00pm and will last into the evening.
Laying Low will be hosted by the downtown branch of F&M Bank, in the courtyard overlooking the Cumberland River.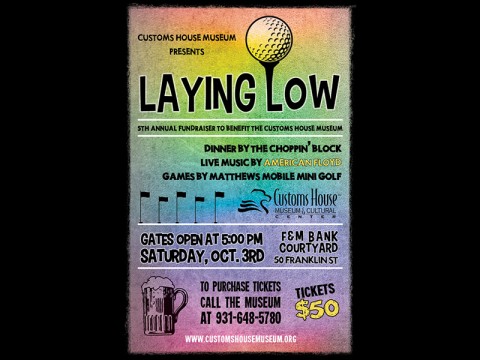 [Read more]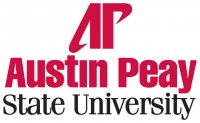 Clarksville, TN – In L. Frank Baum's hometown of Chittenango, New York, the brick sidewalks are painted yellow and the shops have names like "Auntie Em's Place" and the "Emerald City Grill."
This little village doesn't really resemble the magical Oz, but it is part of the ongoing reinterpretation of Baum's famous children's story, "The Wonderful Wizard of Oz."
That famous work has been re-imagined numerous times over the years, with the famous 1939 musical, "The Wizard of Oz," the 1978 Michael Jackson fantasy, "The Wiz," and Gregory Maguire's bestselling book, later made into a hit Broadway musical, "Wicked."

Clarksville, TN – The Customs House is exhibiting a suite of Andy Warhol portraits by renowned photographer Raeanne Rubenstein. Rubenstein's exhibit, The Fascinating Mr. Warhol, is on display through May 4th.
The artist will be speaking about her experiences and her friendship with Mr. Warhol in a gallery talk on Tuesday, April 8th. The event, which begins at 7:00pm, is free to the public.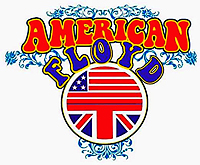 Clarksville, TN – American Floyd, one of the best of the Pink Floyd tribute bands will be performing in the acoustically perfect Mabry Concert Hall located in the Music and Mass Communication Building on the Austin Peay State University , on Saturday, March 30th at 7:00 pm.
An American Floyd show pays tribute to Pink Floyd with a full band and a sound and light show sure to entertain even the most loyal and ardent fan.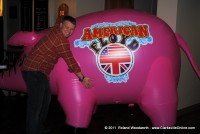 Clarksville, TN – American Floyd put on a great show at Austin Peay State University's Music/Mass Communications Building here in Clarksville on Friday and Saturday Night. I was able to attend the Friday evening show.
The concert opened with chopper sound effects and then led into Pink Floyds Brick in the Wall and the video playing behind the stage on a 40 foot screen that tied it all together. Along with great music, the light and laser show was awesome. At one point while the show was jamming inside the fire alarms were triggered outside the concert hall, as the mist from the fog machines spread through the building. Of course there was no danger to anyone inside the show.
[Read more]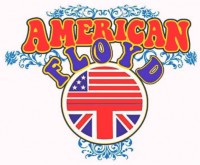 I have never considered myself a fan of rock and roll. I know, I know… But considering it was before my time, I really never had a chance to get into it. But that all changed tonight with American Floyd at the Dunn Center. I heard about it and was a little hesitant. Another cover band didn't sound like a very fun Saturday night to me. But I caved in and agreed to go. I must say I am totally thrilled I did.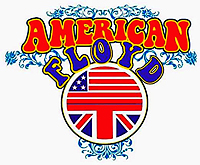 American Floyd, a Pink Floyd tribute band will be performing at the Austin Peay State University Dunn Center Saturday, May 15th at 7:00 pm. Tickets at $15 each and are available at the door which open at 6:00 pm. The Dunn Center is located at 320 Drane Street. Parking is free with handicap access. Additional parking is located across Drane Street, behind the Armory, in the Armory lot.
Pink Floyd, an English rock band, initially earned recognition for their psychedelic and space rock music, and later, as they evolved, for their progressive rock music.
[Read more]