Clarksville, TN – When the first Austin Peay State University Faculty Senate met in October of 1975, then-senate president Solie Fott made two motions to the University administration.
"Things are a little foggy now, but when I think back on my term as president, I think of two motions we made," Fott said. "The first motion was asking the administration to lower the speed bumps that were all over campus, and especially around the administration building. The administration told us no.

Clarksville, TN – Dunbar Cave State Natural Area has been a State Park since 1973. The cave and its surrounding 110 acres have considerable scenic, natural and historical significance. The entrance offered shelter to prehistoric Native Americans as far back as 10,000 years.
Dunbar Cave State Natural Area will present many nature programs this summer. There are programs for children and adults.
Some of the upcoming events include: Port Royal History Walk, Night Walk, Plants and Animals of Port Royal, Nature Hike at Port Royal, Dunbar Cave History and Sunset Hike.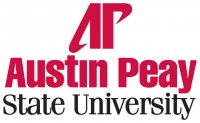 Clarksville, TN – In 1982, two young Austin Peay State University history professors – Dr. Howard Winn and Dr. Richard Gildrie – ventured up to the top of a forgotten hill overlooking the Cumberland River. What they found was a wild tangle of bushes and sapling trees, 10 to 12 feet tall, that blocked out the sun and made it nearly impossible to hike through without machetes and axes.
Judge Sam Boaz, who owned the land, had asked the two men to come take a look and see if it was historically important. Rumor had it an old Civil War fort was hidden somewhere in those weeds. The professors hacked their way into that dense mess until they found the old earthen walls and communication trenches of what was known in the early 1860s as Fort Defiance.