Clarksville, TN – Two groups of Austin Peay State University (APSU) students and staff members over winter break traveled to New Orleans, Louisiana, and Savannah, Georgia, for Alternative Break Trips. One group volunteered with Peace by Piece of New Orleans, an organization dedicated to positively impacting communities of color.

Clarksville, TN – Over winter break, two groups of Austin Peay State University (APSU) students set off for a week of travel, volunteer work and fun, all participating in the APSU Center for Service-Learning & Community Engagement's Alternative Break Trips.

Clarksville, TN – Anyone passing through the Intercontinental Hotel in New Orleans last month might have paused at all the strange questions drifting out of the hotel's meeting rooms.
"Are werewolves from Europe or Ancient Arabia?" "How did American soldiers fare during World War I?" "Why did Nashville legalize prostitution in the late 19th century?"

Clarksville, TN – On Sunday, October 15th, 2017, Dr. Tom Kanon will give a presentation on Andrew Jackson and the War of 1812 in the Customs House Museum & Cultural Center's Turner Auditorium.
The program is from 2:00pm–4:00pm with free admission to the public.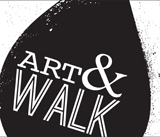 Clarksville, TN – Produced by The Downtown Clarksville Association, First Thursday Art Walk is a free, self-guided tour spanning a 5-block radius that combines visual art, live music, engaging events and more in the heart of Downtown Clarksville.
With 10+ venues, bars and businesses participating each month, the First Thursday Art Walk in Clarksville is the ultimate opportunity to savor and support local creative talent.

Clarksville, TN – The Austin Peay State University Department of Art + Design, along with the APSU Center of Excellence for the Creative Arts, will welcome classically trained visual artist and printmaker SWOON to campus at 6:00pm, October 4th, in Heydel Hall (Art + Design Building, Room 120) for an artist lecture.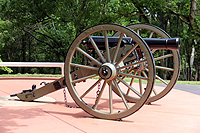 Clarksville, TN – The next meeting of the Clarksville (TN) Civil War Roundtable will be on Wednesday, July 19th, 2017 at the Bone & Joint Center, 980 Professional Park Drive, right across the street from Tennova Healthcare. This is just off Dunlop Lane and Holiday Drive and only a few minutes east of Governor's Square mall.
The meeting begins at 7:00 pm and is always open to the public. Members please bring a friend or two – new recruits are always welcomed.
Topic – "The Red River Campaign – Politics, Cotton and Failure"

Clarksville, TN – Before Northeast High School senior Rebecca Armstrong matriculates to Austin Peay State University this fall, the Clarksville resident will have the unique opportunity to represent the state of Tennessee as a part of the annual American Spirit Awards.
Held June 8th-10th at the National World War II Museum in New Orleans, the American Spirit Awards celebrates individuals and organizations whose work reflects the values and spirit of those who served the country during the era of World War II.

Clarksville, TN – Austin Peay State University associate professor of theatre and dance Christopher Bailey had the opportunity to tour North America as a member of the award-winning vocal group Tenore, this past January.
Bailey joined as a reserve member of the four-man group for the January leg of its "The Impossible Dream" tour, performing in seven western states, as well as Canada. Bailey was featured on dates at, among others, venues in Los Angeles, New Orleans and Edmonton, Alberta.

Clarksville, TN – A group of Austin Peay State University students spent a week volunteering on Alternative Break Trips through the APSU Center for Service-Learning & Community Engagement at the end of the winter break.
Collectively, these students completed more than 200 hours of community service with several organizations in New Orleans, Louisiana.