Clarksville, TN – The sounds of West Africa will fill the hall of Clarksville's oldest professional theatre, the Roxy Regional Theatre, for one afternoon this month.
The Cumberland Winds celebrates Black History Month with a special concert in the intimate setting of the Roxy Regional Theatre on Sunday, February 23rd, 2020 at 2:00pm.
Organized by Yvonne Kendall and Mike Ritter, this narrated performance of instruments, song and dance will travel through time from West Africa to the Americas — North America, South America and the Caribbean — celebrating the musical influence of African culture in the New World.

Clarksville, TN – The Austin Peay State University (APSU) Foundation elected three new officers to serve on its board during the spring dinner the foundation hosted for its members at the University's Morgan University Center . Chairman Tommy Bates, Vice Chair Barry Kulback ('79) and Secretary Casey Jenkins were selected to lead the organization.

Clarksville, TN – For the first time ever, Austin Peay State University's GeoClub won the top two honors of the GeoConclave, a competition that tests the academic and physical talents of six regional universities' geology students.

Clarksville, TN – Austin Peay State University (APSU) is on track to be the second university in North America to award a bachelor's-level Siemens Mechatronic Systems Certification Program, and the University hopes to launch the program as early as fall 2019.
"It's a highly coveted program that allows students to be Siemens-certified at three levels," Matthew Anderson, interim chair of the APSU Department of Engineering Technology, said. "First is a certificate, second is an associate degree, third is a bachelor's degree."
CMCSS Announces Other Appointments

Montgomery County, TN – The Clarksville-Montgomery County School System has made four administrative appointments for leadership positions.
Jean Luna is named the Director of High Schools for CMCSS. She has 19 years of experience in education in the states of Iowa, Washington, North Carolina and Tennessee. She will earn her doctorate of education from Lipscomb University this December.

Clarksville, TN – On June 15th, several Austin Peay State University (APSU) faculty and staff members travelled to Middle Tennessee State University for the EXL Symposium on Experiential Learning.

Clarksville, TN – In 1964, a high-level AT&T executive named Robert Greenleaf decided to retire from his stable position in order to redefine how Americans think of leadership.
With his famous quote, "Good leaders must first become good servants," Greenleaf gave life to the servant-leader movement, which became a staple in college business classes and executive seminars at the end of the 20th century and the beginning of the 21st.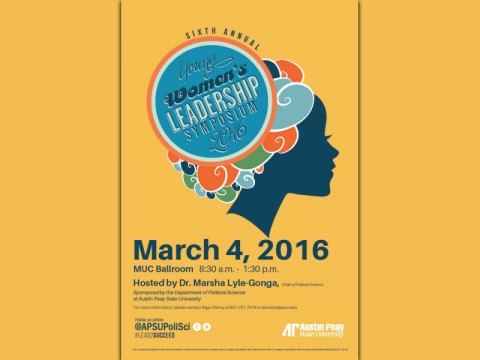 [Read more]
Thirty Two Graduate from Regional Leadership Program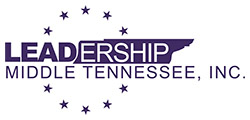 Nashville, TN – Thirty two community and business leaders from Middle Tennessee have graduated from Leadership Middle Tennessee, Inc., a regional leadership institute.
The 2015 class is from the 10-county area which includes Cheatham County, Davidson County, Dickson County, Maury County, Montgomery County, Robertson County, Rutherford County, Sumner County, Williamson County and Wilson County.
Tennessee Civil War National Heritage Area Expands Traveling Exhibition on Emancipation and Reconstruction in Tennessee

Clarksville, TN – As we begin the last year of the 150th anniversary of the Civil War, the Tennessee Civil War National Heritage Area has expanded its traveling exhibition about emancipation and Reconstruction.
"Free at Last!" tells the momentous story of the transition from slavery to freedom and the development of citizenship among formerly enslaved African Americans.
Our 127th meeting.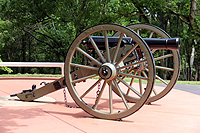 Clarksville, TN – The next meeting of the Clarksville (TN) Civil War Roundtable will be on Wednesday, November 19th, 2014 at the Bone & Joint Center, 980 Professional Park Drive, right across the street from Gateway Medical Center.
This is just off Dunlop Lane and Holiday Drive and only a few minutes east of Governor's Square mall. The meeting begins at 7:00 pm and is always open to the public.
Topic: "Fort Donelson: One Soldier's Story"