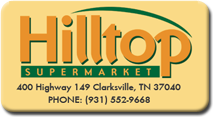 Clarksville, TN – It had been raining early in the morning and rain was forecasted all day, but it let up during the Hilltop Supermarket 2019 Dwayne Byard Memorial BBQ Cook-Off. The event was held Saturday, May 4th.
"The weather actually turned out great. We thought it was going to pour down all day," said Cody Jackson, Hilltop Supermarket. "It was a little cloudy with a few drops of rain but it wasn't bad at all. We got lucky."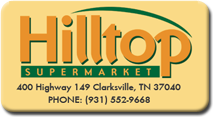 Clarksville, TN – On Friday night, May 3rd, 2019, Hilltop Supermarket kicked off their 2019 Dwayne Byard Memorial BBQ Cook-Off with a party, food, live music and the 2nd annual Country Kids Cook-Off. The weather was really nice despite rain earlier in the day and an overcast sky.
"The weather has been excellent. Considering what it's been calling for all week and the cloud cover today, it was absolutely excellent," stated Cody Jackson, Hilltop Supermarket. "There has not been a rain drop yet. The Lord blessed us today."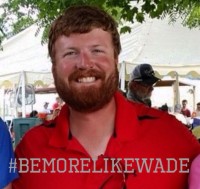 Cunningham, TN – Last Saturday, July 30th, 2016 the 2nd annual "Be More Like Wade Scholarship 5K Run/Walk/Crawl" was held at the Montgomery Central Schools in honor of Wade Morgan. The race began at 8:30am.
All proceeds go into a scholarship fund which will be given to a Montgomery Central Senior who demonstrates similar characteristics of #bemorelikewade. He exemplified the true meaning of a genuine person by being a selfless individual and always having an optimistic outlook on life.