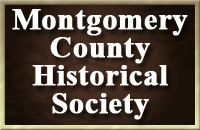 Clarksville, TN – Tennessee author Sue Freeman Culverhouse will speak on the life of Robert Penn Warren at the Monday, June 15th, 2015 meeting of the Montgomery County Historical Society. The 7:00pm meeting will be held at the South Guthrie Community Center.
Warren was born in Guthrie, Kentucky, in April, 1905; his childhood home is now a museum. Robert Penn Warren completed his senior year at Clarksville High School where he wrote for the Purple and Gold, the school literary magazine.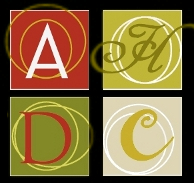 Clarksville, TN – The Clarksville Arts and Heritage Development Council held a gala reception at Emerald Hills, Austin Peay State University, on Monday, November 10th to honor Dr. Richard Gildrie with the Lifetime Achievement Award for Heritage and Dr. Joe Filippo through the Lifetime Achievement Award for Arts.
The County Mayor, Jim Durrett, was introduced by James Moore, Treasurer of the CAHDC and Director of R. F. Sink Library at Fort Campbell, KY.

Clarksville, TN – On Nov. 13, 1814, a group of Tennessee Militia rendezvoused at Nashville to join Gen. Andrew Jackson in what has come to be called the Battle of New Orleans. They left Nashville on Nov. 18, 21, and 23 and marched to Clarksville, where they boarded flatboats for the long journey to New Orleans.
On Nov. 15, 2014, two hundred years later, Clarksvillians will again send Militia volunteers on a 40-fort keelboat replica down the Cumberland to re-enact that famous battle in New Orleans.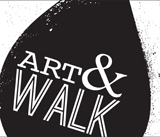 Clarksville, TN – Produced by the Downtown Clarksville Association, First Thursday Art Walk is a free, self-guided tour spanning a 5-block radius that combines visual art, live music, engaging events and more in the heart of Downtown Clarksville.
With 10+ venues, bars and businesses participating each month, the First Thursday Art Walk in Clarksville is the ultimate opportunity to savor and support local creative talent.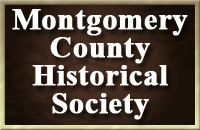 Clarksville, TN – The new documentary film "Dorothy Dix: An American Journalist" will be highlighted at the next meeting of the Montgomery County Historical Society on Monday, September 15th at the Beach Civic Hall in the Veterans Plaza complex on Pageant Lane.
The meeting will start at 7:00pm. Inga Filippo, who researched and wrote the film script, will introduce the screening.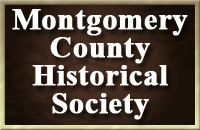 Clarksville, TN – On Saturday, September 28th, 2013, the Montgomery County Historical Society will present "Journey of Discovery" from 9:00am until 1:00pm.
Have fun and discover fascinating facts about our city. You will receive clues to take you to significant sites for Clarksville, TN. Be the first to visit all the clued places for a chance to win one of the many prizes.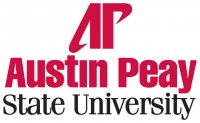 Clarksville, TN – The Austin Peay State University Foundation has selected 14 new members for 2012.
The APSU Foundation provides the structure through which the University can work directly with special volunteers and community leaders to enhance the financial well being of the University. The Foundation's purpose is to financially support the University.
The Foundation is a separate entity and is chartered by the state, with the authority to receive private gifts in support of the University. Through its executive committee, the Foundation makes its own policy decisions. The University provides administrative support to the Foundation. [Read more]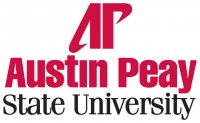 Clarksville, TN – Several faculty and staff members as well as some students at Austin Peay State University have been recognized for their recent professional and scholarly activities.
Dr. Doris Davenport, professor of nursing, was nominated for the March of Dimes Nurse of the Year Award.
Dr. Sara Gotcher, associate professor of theatre and dance, helped to write and direct "Who's Coming to Dinner?" for the Montgomery County Historical Society in October. On a separate note, she played the role of "Ophelia Owl" in the Clarksville Children's Theatre production of "Animal Tales: Pumpkin vs. Pie" in October at Dunbar Cave State Park. [Read more]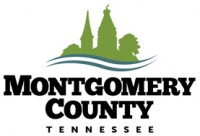 Montgomery County, TN – The Clarksville Montgomery County Civil War Sesquicentennial or CW150 Commission is gearing up for years of exciting events and commemoration activities in the Clarksville-Montgomery County area.
Over the next four years, there will be a variety of offerings, for young and old alike, to reflect, relive and learn about Montgomery County's role in the Civil War.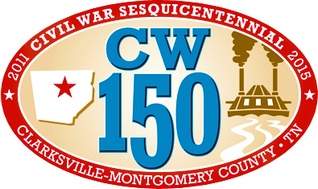 Clarksville, TN – Dunbar Cave State Natural Area has been a State Park since 1973. The cave and its surrounding 110 acres have considerable scenic, natural and historical significance. The entrance offered shelter to prehistoric Native Americans as far back as 10,000 years.
Dunbar Cave State Natural Area will present many nature programs this summer.
Upcoming events include: Wildflower hike, History of Dunbar Cave, Atlatl Demonstration and so much more!