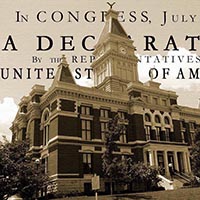 Clarksville, TN – On July 4th, 2019 at 9:00am, the annual reading of The Declaration of Independence will take place on the steps of the Montgomery County Courthouse located on North Second Street in Clarksville. The Clarksville-Montgomery County community is invited to attend this event in Downtown Clarksville.
"The Fourth of July is more than barbecues, fireworks and family gatherings," said David Brockman, event organizer. "This isn't a protest or political rally. The goal of this event is to remind us all that the holiday has a deeper symbolic meaning."

Clarksville, TN – The USS LST-325, 328-foot-long landing ship tank, will arrive in Clarksville on Wednesday, September 6th, 2017. The ship's arrival in Clarksville is one of the many activities that are part of Visit Clarksville's Welcome Home Veterans Celebration.
The LST-325 will be open for tours beginning at 9:00a.m. on Thursday, September 7th through 5:00pm Friday, September 15th. The LST will depart from Clarksville on Saturday, September 16th, 2017.

Clarksville, TN – Clarksville's third annual Welcome Home Veterans parade is scheduled for Saturday, September 16th, 2017 at 10:00am in historic downtown.
"Originally created to honor Vietnam Veterans, the parade now a tribute by Vietnam Veterans to all American Heroes. This is a day for families, friends and all citizens to salute the service and sacrifices made by America's Military," said Visit Clarksville Board Chairman Jerry Allbert.

Montgomery County, TN – On Tuesday, June 20th, Agero hosted the Clarksville-Montgomery County's Green Certification Program's refresher class. Thirty-one attendees representing many of the organizations that originally certified in 2013 and 2015 participated in the class.
The class reviewed the latest environmental concerns in our community, discussed the impacts on the environment, and shared their ideas and continued improvements within their own organizations.

Clarksville, TN – Visit Clarksville, in conjunction with the Montgomery County Veterans Coalition, is proud to host its third annual Welcome Home Veterans event September 13th-17th, 2017.
Multiple activities will be happening during the five-day period to celebrate and honor veterans, with an emphasis on Vietnam veterans.

Clarksville, TN – Clarksville Foundry is one of the oldest continuously operating foundries in the United States. The foundry's origins predate the Civil War, having first opened in 1847.
While the family owned and operated foundry today casts component parts for a variety of industries, it once manufactured cannons and munitions for the Confederate States of America (1861-1862).

Clarksville, TN – The Clarksville Area Chamber of Commerce is pleased to present a range of opportunities in April for networking, recognition, and community service.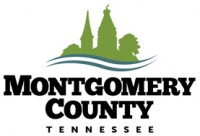 Montgomery County, TN – The Christmas season kicked off Saturday, December 5th on the Montgomery County Court House steps as crowds gathered to listen to Christmas caroling by local students. There was also hot chocolate available inside the Montgomery County Courts Complex.
The caroling started at 4:00pm and continued right up to the start of the Clarksville Montgomery County Annual Lighted Christmas Parade.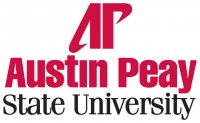 Clarksville, TN – "I know I have a long ways to go and a lot to learn, but the help is definitely here."
When the United States and its allies need help, our soldiers answer the call. But when those same men and women need a hand, programs like the Montgomery County Veterans Treatment Court (VTC) exist to make sure they are not alone.
Established in 2012, the court aims to help veterans who come to the criminal justice system as a result of drug addictions, homelessness and other situations brought on by wartime stress.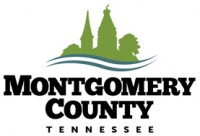 Montgomery County, TN – Join us for a free Yoga Flow class on the Courthouse Lawn on Saturday, June 6th at 9:30am. Susan Nicholson, ACSM, will provide a 45 minute class fitting for all fitness levels and all ages.
The class will be held on the Third Street side of the Courthouse. Bring a yoga mat or small blanket and join in the fun!
Registration is not necessary. If you have any questions, call 931.648.8482.