Operations to Begin October 29th

Clarksville, TN – The Medford, Massachusetts based company, Agero, a global leader in driver assistance services and vehicle connectivity innovation, announced today that they have selected Clarksville, Tennessee as the next site for its sixth North American driver assistance call and data response center.
"I am excited to welcome Agero to our state and look forward to watching the company grow in Tennessee," Tennessee Governor Bill Haslam said. "In creating our economic development strategies last year, we found Tennessee held a unique advantage in the 'business services' cluster, which includes call centers, and this announcement exemplifies a promising future for our state's economic growth." [Read more]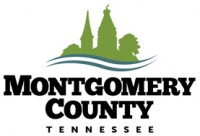 Montgomery County, TN – The latest industry to become Green Certified through the Clarksville-Montgomery County Green Certification Program is Florim USA, located at 300 International Boulevard.
A Green Ribbon Cutting Ceremony was held on Monday, April 16th to celebrate their successful initiatives and completion of the program.
Clarksville, TN – The Clarksville, TN location of Bridgestone Metalpha U.S.A., Inc. (BMU) announced today that they are planning a $75 million expansion to their site in the Clarksville-Montgomery County Corporate Business Park. This location serves as the US Corporate Headquarters for steel cord production.
"Existing Tennessee businesses, like Bridgestone Metalpha in Clarksville, are the foundation on which our economic development success stories are built, and I congratulate the company on its expansion," said Bill Hagerty, Commissioner of the Tennessee Department of Economic and Community Development. "Through a coordinated and collaborative effort amongst state and local governments and existing industry, we can achieve Gov. Bill Haslam's goal of making Tennessee the No. 1 location in the Southeast for high quality jobs." [Read more]