Clarksville, TN – Austin Peay State University social work major Ja-kay Matheny has been a lot of things in his life, including a father, husband, soldier, student — even an aspiring standup comedian. But for much of the last few years, Matheny himself would admit that he was barely anything at all.
"I was sick for a long, long time," Matheny said. "I was gaining weight, failing classes, forgetting simple things I should know and I was getting angry with my kids all the time for no reason.

Clarksville, TN – Members of the Austin Peay State University History Club recently had the opportunity to present new research related to Fort Defiance at the historical site's newest event, titled "Fresh Research, New Discoveries."
A partnership between APSU's History Club, Phi Alpha Theta history honors society and Fort Defiance, and funded through a Student Academic Success Initiative grant from APSU faculty senate, "Fresh Research, New Discoveries" saw Austin Peay students John Schuler and Jenny Brown explore the histories of African American men and women during the Civil War.

Clarksville, TN – Austin Peay State University assistant professor of art and design McLean Fahnestock will present new work at the Frist Center for Visual Arts in Nashville. Her experimental work will join others as a part of an exhibition, titled "Pattern Recognition: Art and Music Videos in Middle Tennessee."
The exhibition will be on view from April 29th-October 8th in the Conte Community Arts Gallery, and is free to the public.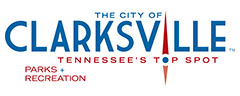 Clarksville, TN – The Clarksville Parks and Recreation Department is gearing up for summer with a full schedule of camps and programs for all ages.
Parents are reminded that registration numbers are limited for all camps, so register early.

[Read more]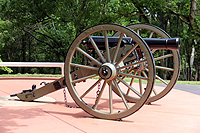 Clarksville, TN – The next meeting of the Clarksville (TN) Civil War Roundtable will be on Wednesday, May 17th, 2017 at the Bone & Joint Center, 980 Professional Park Drive, right across the street from Tennova Heathcare. This is just off Dunlop Lane and Holiday Drive and only a few minutes east of Governor's Square mall.
The meeting begins at 7:00 pm and is always open to the public. Members please bring a friend or two – new recruits are always welcomed.
Topic – "Forrest's Railroad Raid of 1864"

Clarksville, TN – U.S. Census Bureau estimates released last week show Montgomery County's population at 195,734 as of July 1st, 2016. The increase from July 1st, 2015 to July 1st, 2016 means the county gained 2,440 new residents, or almost seven persons per day.
Since 2010, Montgomery County's growth rate of 13.6%, or 23,372 new residents, is among the top counties in the state. Population estimates for the city of Clarksville have not yet been released.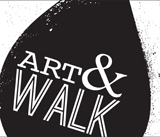 Clarksville, TN – Produced by The Downtown Clarksville Association, First Thursday Art Walk is a free, self-guided tour spanning a 5-block radius that combines visual art, live music, engaging events and more in the heart of Downtown Clarksville.
With 10+ venues, bars and businesses participating each month, the First Thursday Art Walk in Clarksville is the ultimate opportunity to savor and support local creative talent.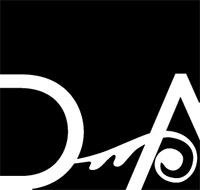 Clarksville, TN – Downtown Artists Co-op (DAC) is proud to announce our 6th Annual Juried Photography Exhibition. The exhibit will feature many of the best amateur and professional photographers from the Middle Tennessee and Southern Kentucky region.
This photography exhibit features multiple categories and styles of photography. Entries range from modern digital photography, to traditional B&W film and alternative process photography. Subject matter includes landscape, nature, portrait and figure, still life and experimental.
[Read more]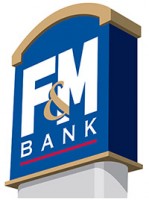 Hendersonville, TX – F&M Bank has been providing financial services in Hendersonville since 2008. Beginning January 17th, the Middle Tennessee-rooted bank is taking an ambitious step forward in Sumner County by opening a new 10,000 square foot office in the heart of Hendersonville's Indian Lake commercial district.
The spacious new facility, located at 221 Indian Lake Boulevard, replaces the bank's former quarters at 100 Bluegrass Commons. The new office will accommodate F&M's growing banking and mortgage staff and will provide customers with a dedicated mortgage services entrance.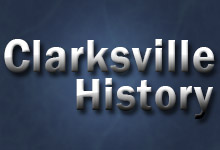 Clarksville, TN – Have you heard the story of the first frontier settlement on the Red River?
Many times the history beneath our feet here in Montgomery County is not in the forefront of our minds. It can be easily forgotten that the many places we live, shop, or work every day contain stories from multiple historical periods of Tennessee. In this case, it is the history of westward expansion and the Indian Wars of the 18th century.
People may wonder why these stories matter. Many of us were at one time young students who felt history class was incredibly boring and even called it our least favorite subject. Yet, in truth, it is those who devote some time to the subject in depth who are a very fortunate group of people. They gain insights and knowledge; they increase their wisdom.