Clarksville Police Department

Clarksville, TN – The Clarksville Police Department along with the Montgomery County Sheriff's Office, Montgomery County EMS, and Clarksville Fire Rescue have teamed up to feature someone's future pet currently housed at Montgomery County Animal Care and Control, 616 North Spring Street, Clarksville.
You can become the proud owner of a new furry friend. CPD's featured pets are named Cole and Wolfy.
Deputy Bubba Johnson Memorial Road Race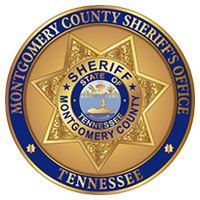 Clarksville, TN – The 5th Annual "Deputy Bubba Johnson Memorial Road Race" is being held on the night of August 11th, 2018 at Beachaven Winery on Dunlop Lane in Clarksville, Tennessee.
The 1 Mile Fun Run will start at 8:00pm and the 5K will start at 8:30pm.
The Silent Auction is back again this year. We will many items to bid on!
[Read more]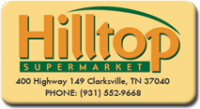 Clarksville, TN – Hilltop Supermarket hosted its 23rd annual Easter Egg Hunt on Saturday, March 31st, 2018 with food, face painting, inflatables, games, and one of the biggest egg hunts in town.
"This has been going on since I was a little kid," Cody Jackson said. "We put out somewhere between 10,000 and 11,000 eggs this year. But, it may be even more than 11,000, we lost count."
Jackson says it takes a while to put that many eggs out, but they're all gone in a matter of minutes.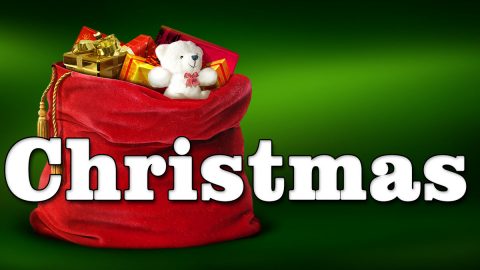 Clarksville, TN – It was a beautiful night Saturday for the 58th Annual Clarksville Christmas Parade in Downtown Clarksville. People lined the streets waiting for the start of the parade. Children were excited in anticipation of seeing the floats and Santa Claus.
Austin Peay head football coach Will Healy was the grand marshal. The theme was "Christmas Around the World".

Clarksville, TN – Huddled with a group of Austin Peay State University criminal justice students, Mark Wojnarek finally asked the question they had all spent the better part of a half hour trying to solve.
"Are we looking at the scene of a crime," Wojnarek, a senior investigator sergeant with the Montgomery County Sheriff's Office, asked. "Some crime scenes can be staged, so are we looking at a murder, or are we looking at a suicide?"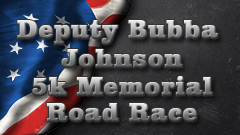 Clarksville, TN – The 3rd Annual Deputy Bubba Johnson Memorial 5K Road Race took place Saturday night, August 13th, 2016 at Beachaven Winery. The 1 Mile Fun Run started at 8:30pm and the 5k began at 9:00pm.
A slight rain moved into the area but tapered off by the start of the race. 322 people preregistered for the event and by race time, there were 358 runners/walkers participating.
"This event has grown really good over the last three years. It's going to be an exciting night," said Montgomery County Sheriff John Fuson. "These are good times."

Montgomery County, TN – Montgomery County Sheriff's Office Explorers Post 600 is having a Car Wash this Saturday July 23rd from 9:00am to 3:00pm.
It will be held again at First Advantage Bank at 1929 Madison Street (In front of Tradewinds South Plaza / across from Barksdale Elementary).
Sheriff Norman Lewis formed Explorer Post #600 in order to prepare the selected youth of Montgomery County to become responsible and caring adults through their experiences with the post.

Clarksville, TN – The Clarksville Queen City Lions Club held their annual Sheriff's Office Appreciation Breakfast over the weekend.
After a breakfast of sausage and pancakes, local Lions Club President Ed Lantz presented awards to three deputies in recognition of their service to Montgomery County.
Deputy Adam Liberatore received The Lions Cub Award. The award is presented to a deputy with less than one year of service.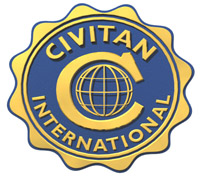 Clarksville, TN – Local heroes were honored by the Clarksville Civitan Club at their Public Safety Awards Luncheon on Wednesday.
The annual event recognizes heroic first responders who went above and beyond to save lives, rescue residents from fires, capture dangerous criminals, and provide medical services under difficult and traumatic circumstances.
The honorees work for the Montgomery County Sheriff's Office (MCSO), the Clarksville Police Department (CPD), the Montgomery County Emergency Medical Services (MCEMS), the Montgomery County Volunteer Fire Service (MCVFS), and Clarksville Fire Rescue (CFR).

Clarksville, TN – The 14th Annual Domestic Violence Awareness Event will be held Saturday, October 10th from 11:00am– 2:00pm at the Civic Hall at Veterans Plaza. Remember My Name is dedicated to mothers and children who have lost their lives from domestic violence.
Red wooden silhouettes will be on display throughout the event. Each silhouette represents a man, woman or child who died from domestic violence, along with their story. Some family members of victims will be there to commemorate their loved ones. [Read more]