Clarksville, TN – One of the most enduring pieces of American literature takes to the stage of Clarksville's oldest professional theatre, the Roxy Regional Theatre, this spring.
Based on Harper Lee's Pulitzer Prize-winning coming-of-age novel about a man wrongly convicted and persecuted for a crime on the basis of his skin color, "To Kill A Mockingbird" opens at the Roxy Regional Theatre on Friday, March 8th, at 8:00pm.
In keeping with the theatre's traditional pay-what-you-can opening night, all tickets not pre-sold at the full price will go on sale at 7:30pm that evening for a $5.00 minimum donation.
Cumberland Arts Centre Dinner Theatre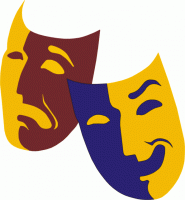 Clarksville, TN – "Four Old Broads", a new comedy by Leslie Kimball, opens this weekend at the Cumberland Arts Centre Dinner Theatre. The comedy is set at Magnolia Place, an upscale retirement home.
The cast includes Kathy Watts who plays Beatrice, a former burlesque star; Linda Ellis Cunningham as Eaddy, a "religious" lady; Judy Cloud as Imogene, the newest resident at magnolia Place; Jan Dial as Maude, a funeral and soap opera obsessed frump. Amy Snider as Pat, a rude pushy nurse; Bill Colclough as Sam, a retired Elvis impersonator and Casanova and Hannah Lee, a quiet, romance novel loving nurse.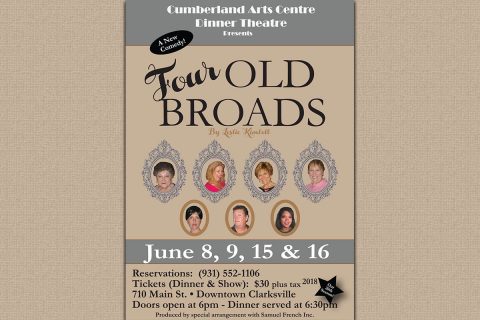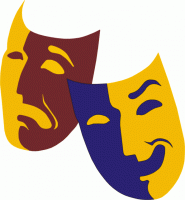 Clarksville, TN – "Boeing, Boeing", the hilarious high-flying comedy by Marc Camoletti, opens this weekend at the Cumberland Arts Centre Dinner Theatre in Downtown Clarksville.
The play involves a Paris bachelor who is keeping 3 ladies on the string. All three ladies are Air Hostesses for 3 major airlines and have 3 different schedules.
But, with the advent of the new Boeing jet planes, the schedules become harder to keep up with. Laughter ensues when all 3 ladies show up on the same day.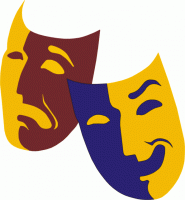 Clarksville, TN – Make your reservations now for the upcoming production of "Red Velvet Cake War" at the Cumberland Arts Centre Dinner Theatre scheduled for February 17th, 18th, 24th and 25th.
This hilarious comedy by the writing team of Jones, Hope, Wooten is one of several shows by the playwrights that have been produced at the Cumberland Arts Center and have become a favorite of the Clarksville audiences.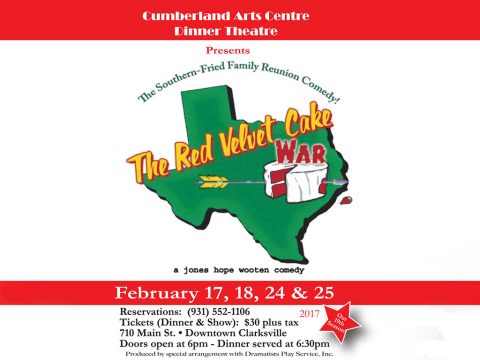 [Read more]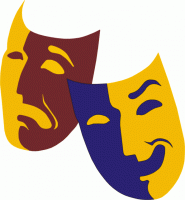 Clarksville, TN – Audiences attending the Cumberland Arts Centre's Dinner Theatre production of "One Christmas Night," will be treated to the talents of several veteran actors from the community. Heading the cast is Benny Jones, who is well known in local theaters, having just completed his run in "Smoke" and "Spirit" in Adams, TN this fall.
Jones is also known for his numerous roles at the Roxy Regional Theatre as well as the Cumberland Arts Centre. Jones has also worked at the Barn Dinner Theatre in Nashville and played the title role in "Hamlet" in Monterey, CA.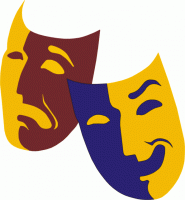 Clarksville, TN – Rehearsals are underway for the upcoming production of "One Christmas Night" at the Cumberland Arts Centre Dinner Theatre. Written by John Trent and directed by Art Conn, this production boasts a cast of well-known local actors, mixed with a few new faces.
Heading up the cast are local favorites Benny Jones, Jan Dial, Linda Ellis Cunningham and Jeff Wellington. Some new faces are Katelynn Gregory, Jamie Figueroa and Jabe Buhmeier.

Clarksville, TN – Lionel Bart's "Oliver!", a musical which has touched the hearts of millions, will provide an unforgettable opening to the Roxy Regional Theatre's 33rd Season, beginning Friday, September 25th, at 8:00pm.
Directed and choreographed by Tom Thayer, "Oliver!" creates the perfect mix of comedy, song and dance in a show made for the entire family. Vividly bringing to life Charles Dickens' timeless characters with its ever-popular story of the boy who asked for more, this musical masterpiece chronicles the adventures of orphan Oliver Twist as he navigates London's underworld of theft and violence in his search for a home, a family and — most importantly — love.

Clarksville, TN – Everyone's favorite umbrella-wielding nanny is flying into Clarksville! Stephanie Hawkins stars in Disney and Cameron Mackintosh's "Mary Poppins" at the Roxy Regional Theatre, April 24th – May 23rd.
Based on the books by P.L. Travers and the classic Walt Disney film, this "practically perfect" musical delighted Broadway audiences for over 2,500 performances and received nominations for nine Olivier and seven Tony Awards, including Best Musical. Filled with timeless classics such as "Jolly Holiday," "Step in Time" and the Academy Award-winning "Chim-Chim Cher-ee," this show can only be described as "Supercalifragilisticexpialidocious!"

Clarksville, TN – A holiday tradition returns to the corner of Franklin and First! John McDonald is Ebenezer Scrooge in the Roxy Regional Theatre's production of Charles Dickens' "A Christmas Carol", December 10th – December 20th.
Under the direction of Tom Thayer, Dickens' classic tale of Christmases Past, Present and Future meets such holiday standards as "Deck the Halls," "Silent Night," "God Rest Ye Merry Gentlemen" and more.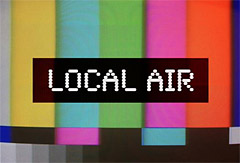 Clarksville, TN – Beginning August 4th, the Clarksville area will act as the primary home for a new comedic web series entitled "Local Air", starring David Alford of the ABC series "Nashville". This series was created by Josh Raby and is produced by Alex Syler, both residents of Clarksville.
"Local Air" tells the story of Gil Cotton (David Alford), a small-town television personality, whose fame becomes his biggest liability when his marriage comes to a screeching halt live on the air during the 20th anniversary broadcast of his popular morning show.