Montgomery County, TN – The Clarksville-Montgomery County School System (CMCSS) has named four assistant principal positions and the Finance Director and the principal for the Middle College High School at Austin Peay State University (APSU).

Clarksville, TN – The stream beds on the Tennessee side of Fort Campbell harbor a rare treasure, a rusty-brown crayfish with white-tipped claws that exists nowhere else in the world. Former Austin Peay State University (APSU) graduate student Erin Bloom led the research that identified the crayfish as a new species.

Clarksville, TN – The Austin Peay State University College (APSU) of STEM recently awarded $500.00-$1,000 research grants to five graduate biology students. The research projects span from studying coal mining's effects on a local fish to examining the history of the prairies of Middle Tennessee.
Meet the five students who won the grants and learn more about their research:

Clarksville, TN – Austin Peay State University and the APSU College of Science, Technology, Engineering and Mathematics (STEM) recently celebrated women in STEM by launching a high-altitude balloon carrying two dolls adorned in American Girl NASA space suits.
The dolls reached 93,914 feet at 11:13am January 24th, 2019.
Clarksville-Montgomery County Arts and Heritage Development Council (AHDC)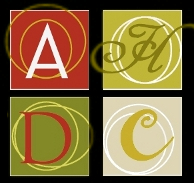 Clarksville, TN – On Friday and Saturday, October 19th and 20th, 2018 artists from around Middle Tennessee and southern Kentucky will arrive in Clarksville to paint the city in the Clarksville-Montgomery County Arts and Heritage Development Council's 2Rivers Plein Air Paint-Out.
They will set up easels all around town to capture Clarksville on canvas and will welcome anyone in their vicinity to ask about their work or share stories about the spaces they are painting.

Clarksville, TN – Austin Peay State University (APSU) is on track to be the second university in North America to award a bachelor's-level Siemens Mechatronic Systems Certification Program, and the University hopes to launch the program as early as fall 2019.
"It's a highly coveted program that allows students to be Siemens-certified at three levels," Matthew Anderson, interim chair of the APSU Department of Engineering Technology, said. "First is a certificate, second is an associate degree, third is a bachelor's degree."

Clarksville, TN – The Customs House Museum and Cultural Center continues with its annual "Women Painting Women" exhibitions. The show opens September 6th, 2018 in the museum's Kimbrough Gallery.
The seven artists from across the U.S. represented in the exhibition include Linda Brandon, Elena Burykina, Alia El-Bermani, Gaela Erwin, Ann Piper, Tonja Sell, and Pamela Wilson.
Pamela Wilson – Hologram Girl

Clarksville, TN – Earlier this week, the Austin Peay State University Department of Art + Design announced its 2018-19 season of exhibitions and visiting speakers, featuring notables such as Amy Sherald, commissioned painter of the official Michelle Obama portrait.
Clarksville Civil War Roundtable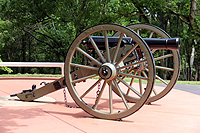 Clarksville, TN – The next meeting of the Clarksville (TN) Civil War Roundtable will be on Wednesday, August 22nd, 2018 at the Bone & Joint Center, 980 Professional Park Drive, right across the street from Tennova Healthcare. This is just off Dunlop Lane and Holiday Drive and only a few minutes east of Governor's Square mall.
The meeting begins at 7:00pm and is always open to the public. Members please bring a friend or two – new recruits are always welcomed.
Clarksville's First Thursday Art Walk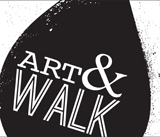 Clarksville, TN – Produced by The Downtown Clarksville Association, Clarksville's First Thursday Art Walk is a free, self-guided tour spanning a 5-block radius that combines visual art, live music, engaging events and more in the heart of Downtown Clarksville.
With 10+ venues, bars and businesses participating each month, the First Thursday Art Walk in Clarksville is the ultimate opportunity to savor and support local creative talent.